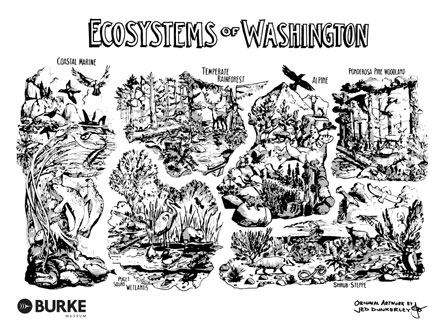 Illustration: Jed Dunkerley
Illustration: Jed Dunkerley
Wild Washington in your home
Donate today and receive a special silkscreened poster of Ecosystems of Washington by artist Jed Dunkerley.
Featured as a mural in the Burke's Learning Lab, you can now bring a piece of the museum home with this limited edition 19"x25" print.
Your generous gift supports the museum's operations. Thank you!
Ecosystem Drawing Lessons & Coloring Pages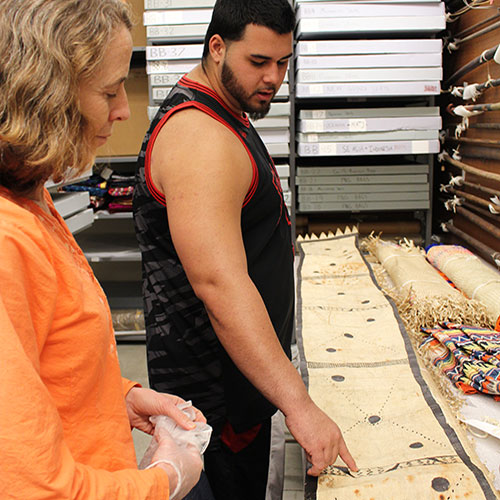 Our Work
At the Burke, we bring together people, objects and the stories that make them meaningful.
Photo: Mark Stone/University of Washington
Photo: Mark Stone/University of Washington