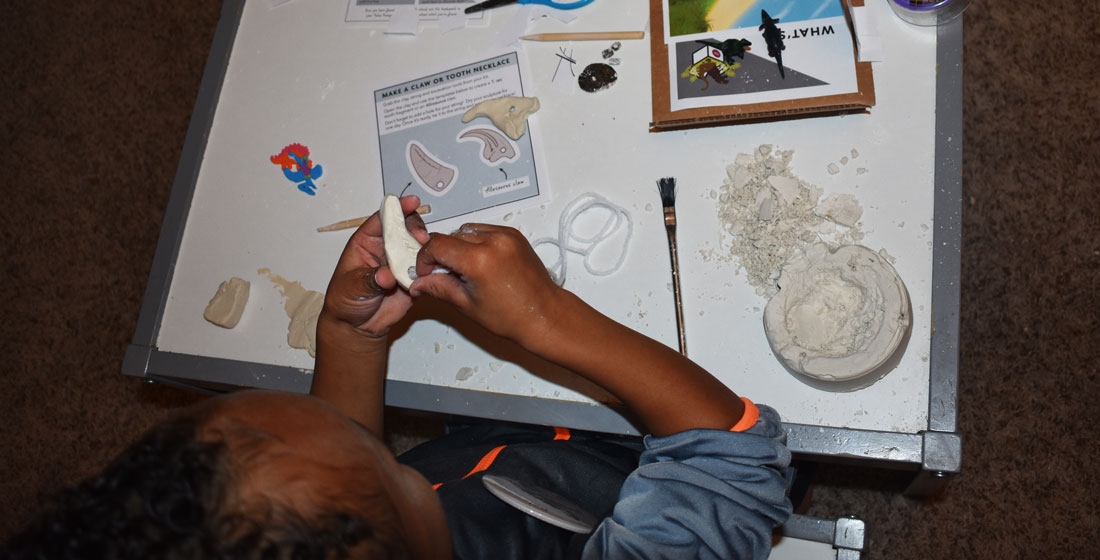 Photo: Alvin Logan/Burke Museum
Photo: Alvin Logan/Burke Museum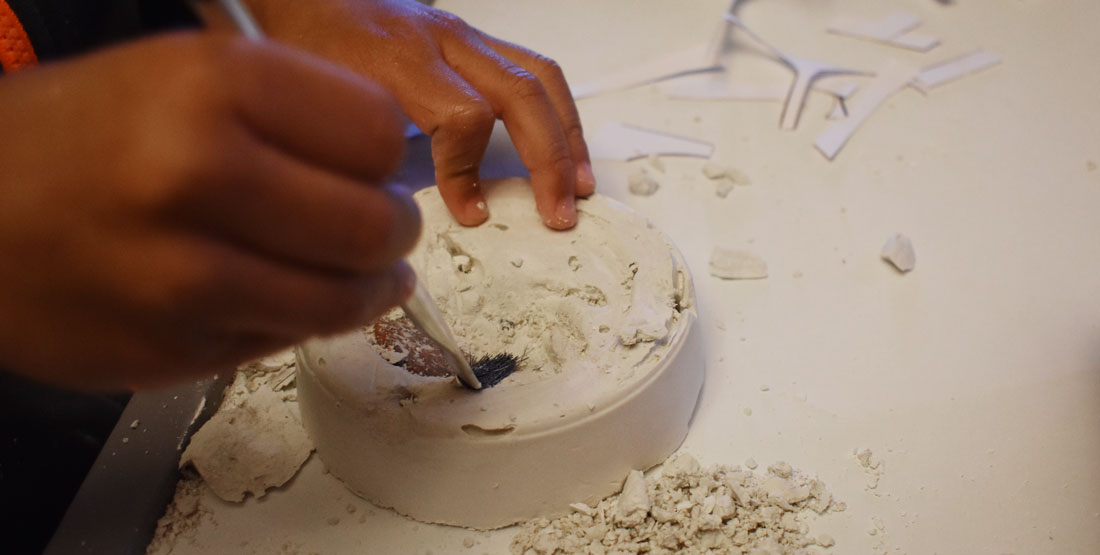 Photo: Alvin Logan/Burke Museum
Photo: Alvin Logan/Burke Museum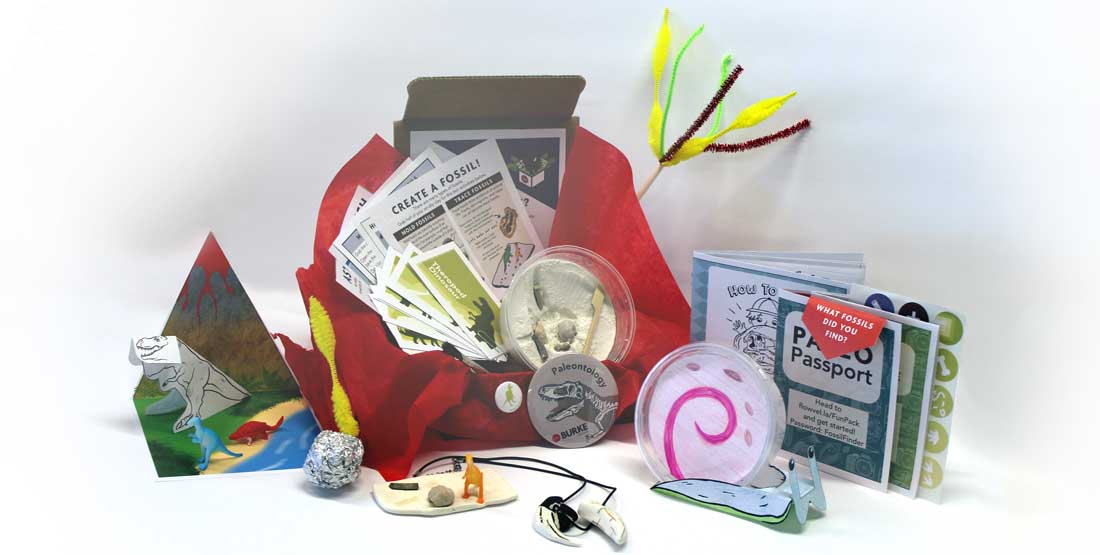 Photo: Caleb Stockham/Burke Museum
Photo: Caleb Stockham/Burke Museum
What is the recommended age for the Fossil Finder Fun Pack?
The Fossil Finder Fun Pack is recommended for ages 4–10.
Safety note: Pack contains small parts. 
Do I need a Fossil Finder Fun Pack for each of my children?
Each Fossil Finder Fun Pack provides virtual access and tools for a single student.
What supplies are needed?
Internet is required to access virtual content.
Students will also need scissors, crayons, and tape or glue.
How can I prepare to lead Fun Pack lessons?
Review the Fun Pack Caregiver Instructions for a recommended schedule, teaching tips, a video tutorial, and additional information about the content of the box.
Do you offer cost assistance or scholarships for Education Fun Packs?
Yes! Our generous donors make it possible for us to offer cost assistance for Burke Education offerings. For more information please visit our Cost Assistance information page.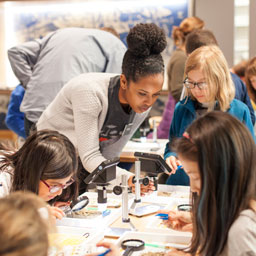 Support Education
Your gift supports high-quality science and cultural programs for students of all ages in Washington state and innovative programs for the entire community.
Photo: Rachel Ormiston/Burke Museum
Photo: Rachel Ormiston/Burke Museum