One Mission, One Burke
In 310 images, RYAN! Feddersen's (Okanogan & Lakes) 60-foot-tall mural, Synecdoche, encompasses everything unique about the Burke and, like the Burke, always reveals something new.
Synecdoche is a vivid reminder that across departments, collections, and disciplines, together we are One Burke, stronger than the sum of our parts and united in our commitment to serving our community even when our doors are temporarily closed. 
YOU are also part of One Burke. As we work to connect with our audiences in new (mostly digital) ways and take care of our staff and collections, the impact of your gift is immeasurable.
Donate Today
Your support of One Burke ensures the resilience of the museum resources that so many rely upon. Thank you!
Support Programs & Research
What do you love about the Burke? You can make a gift that supports your specific area of interest or favorite program.
Education & Public Programs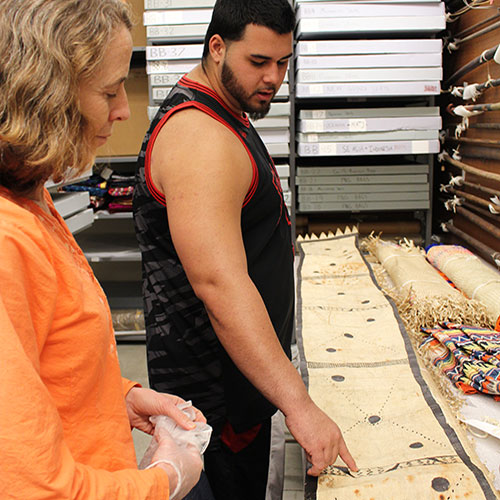 Our Work
At the Burke, we bring together people, objects and the stories that make them meaningful.
Photo: Mark Stone/University of Washington
Photo: Mark Stone/University of Washington