Memberships
Create your custom membership starting at $60. Prefer to join or renew by mail? Print out our mail-in form.
Hooray—all members receive digital membership cards!
Pod
Two (2) named adults + up to four (4) youth ages 4–17
Make it yours
Add-ons let you customize a membership for you and your unique family
ADDITIONAL YOUTH: $30
Youth ages 4–17.
Ages 0–3 are free.
ADDITIONAL ADULT: $50
Add one (1) Named Adult.
Limit two (2) per membership.
FLEXIBLE GUEST CARD: $20
Upgrade one (1) Named Adult to flexible "guest of" card
that can be used by anyone.
Limit one (1) per Dual or Pod membership.
GO BEYOND THE BURKE: $50
Add access to 1,000+ museums with
NARM and ROAM reciprocal admission programs.
Learn more
Membership Discounts
$25 Pod Memberships for anyone who participates in:
– SNAP/EBT
– WIC
– Kinship care
– Foster parenting
Enjoy all core benefits of a Pod membership!
Includes up to two (2) adults + all family members age 17 and under.
---
Save $10 if an adult on your membership qualifies for one of the following:
– Student (with student ID)
– Senior (ages 63+)
– UW staff (with Husky Card)
– University of Washington Alumni Association (UWAA) member (with ID)
– Educator (with ID)
– Military (with ID)
Limit one (1) discount per membership.
Photo: Rachel Ormiston/Burke Museum
Photo: Rachel Ormiston/Burke Museum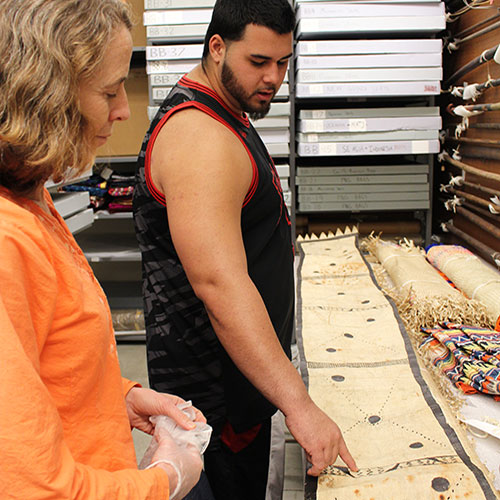 Our Work
At the Burke, we bring together people, objects and the stories that make them meaningful.
Photo: Mark Stone/University of Washington
Photo: Mark Stone/University of Washington