Memberships
A Burke Museum membership pays for itself in only 3 visits! Create your custom membership starting at $60. Prefer to join or renew by mail? Print out our mail-in form.
Hooray! As of September 14, 2020, all members will receive digital membership cards.
Pod
Two (2) named adults + up to four (4) youth ages 4–18
Make it Yours
Customize a membership for you and
your unique family with add-ons.
(Available during check out)
Additional Youth: $30
Youth ages 4–18. 
(Ages 0–3 are free)
Additional Adult: $50
Add 1 additional Named Adult. Limit 2 per membership.
Flexible Guest Card: $20
Upgrade 1 Named Adult to flexible "guest of" card that can be used by anyone. Limit 1 per Dual or Pod membership.
Go Beyond the Burke: $50
Add access to 1,000+ museums with NARM and ROAM reciprocal admission programs. Learn more.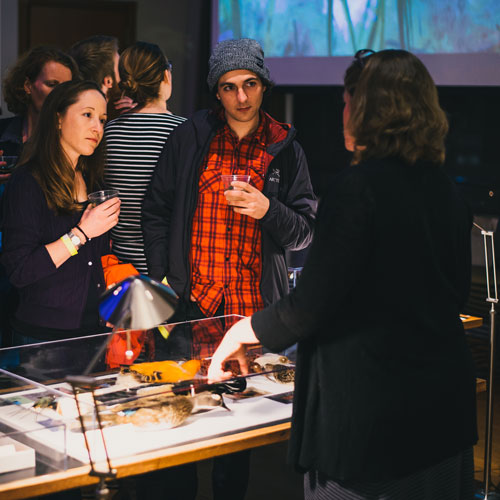 Come out and play at night.
Introducing a new Burke Museum membership celebrating events that go bump in the night.
Become a Nocturnal member to get unlimited access for a year to NiteLife and after-hours member events including Behind-the-Scenes Night and exhibit preview parties.
Membership Discounts
We offer a $10 discount if any adult on your membership qualifies for one of the following (limit 1 discount per membership):
Student (with student ID)
Senior (ages 63+)
UW staff (with Husky Card)
UWAA Member (with ID)
Educator (with ID)
Military (with ID)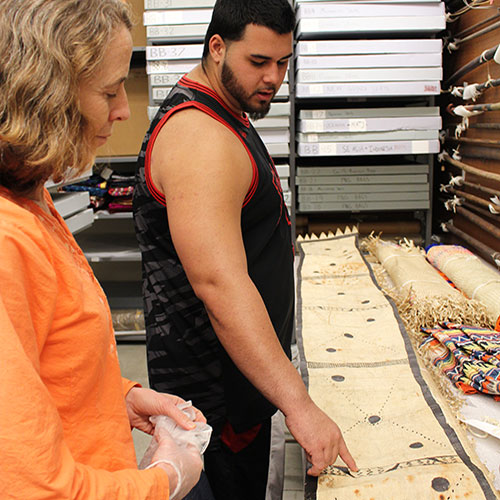 Our Work
At the Burke, we bring together people, objects and the stories that make them meaningful.
Photo: Mark Stone/University of Washington
Photo: Mark Stone/University of Washington