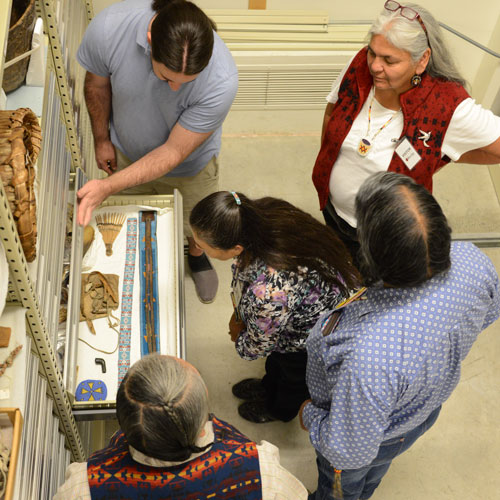 Photo: Sven Haakanson/Burke Museum
Photo: Sven Haakanson/Burke Museum
Mission 
The Burke Museum cares for and shares natural and cultural collections so all people can learn, be inspired, generate knowledge, feel joy, and heal. 
Vision 
The Burke Museum inspires people to value their connection with all life—and act accordingly. 
Values 
We treat each other and the collections and ideas with which we work with RESPECT; we welcome diverse communities and divergent points of view.
We maintain the highest ethical standards with INTEGRITY and openness; we acknowledge the museum's colonial history, hold ourselves accountable for harm done, and move forward with humility.
We prepare for the future through the STEWARDSHIP of past and present cultural and biodiversity collections; we honor and heal relationships; we care for the community and the environment.
We offer access to create EQUITY and opportunity; we are inclusive of multiple ways of knowing and diverse ways of engaging with museum resources. We listen. We use our place and privilege to work for justice.
We address community interests and needs respectfully through COLLABORATION and consultation; we practice reciprocity and celebrate differences.
We nurture a spirit of CURIOSITY, joy and engagement.