Executive Staff
Kate Fernandez, Director of Interpretation
Alaina Fuld, Director of External Affairs
Tara McCauley, Director of Education
Anna O'Donnell, Director of Development
Polly Olsen, Tribal Liaison
Christian Sidor, Associate Director of Research & Curator of Vertebrate Paleontology
Hally Swift, Director of Finance & Operations
Eldon Tam, New Burke Project Director
Curators
Holly Barker, Oceanic & Asian Culture
Kathryn Bunn-Marcuse, Native American Art
Sven Haakanson, Native American Anthropology
John Klicka, Ornithology
Peter Lape, Archaeology
Adam Leaché, Genetic Resources & Herpetology
Richard Olmstead, Herbarium (WTU)
Sharlene Santana, Mammalogy
Christian Sidor, Vertebrate Paleontology
Caroline Strömberg, Paleobotany
Luke Tornabene, Ichthyology
Greg Wilson, Vertebrate Paleontology
Fundraising Board
Burke Museum Association
The Burke Museum Association (BMA) actively supports the museum by increasing public visibility, raising funds, and providing strong ties to the community. The BMA is a separate 501(c)(3). For more information about the BMA, email burkeadm@uw.edu.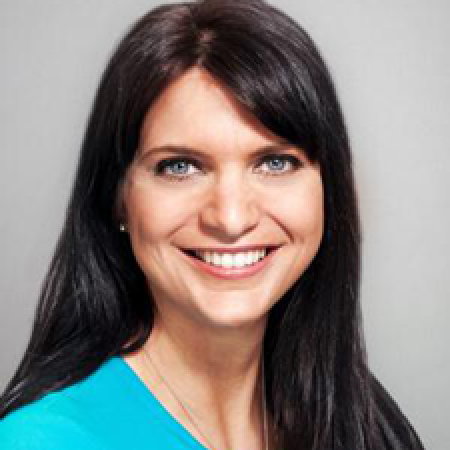 Rebecca Wilson
President
Physio Foundation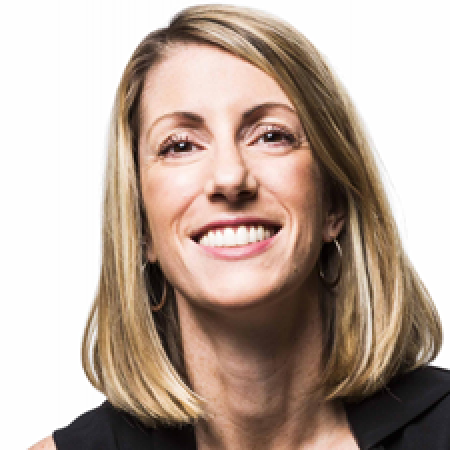 Elise Hebb
Vice President
Maveron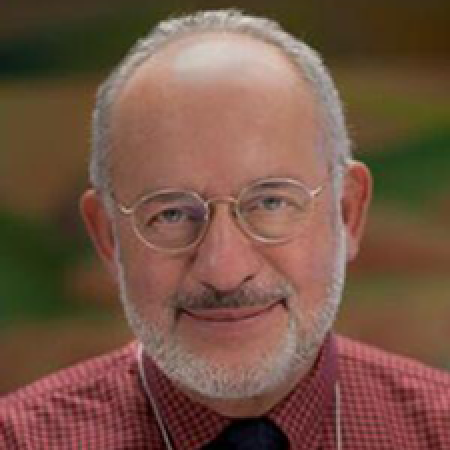 Edgar Marcuse
Secretary
Community Volunteer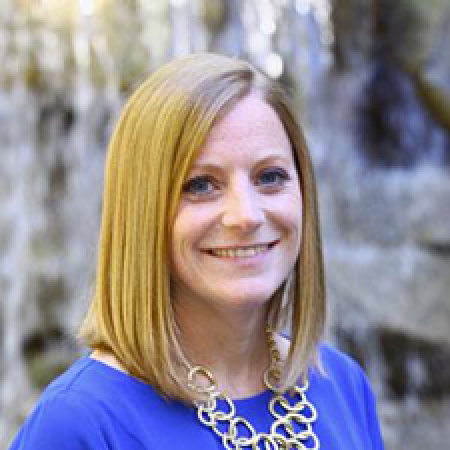 Sydnie Heberling
Treasurer
Frazier Healthcare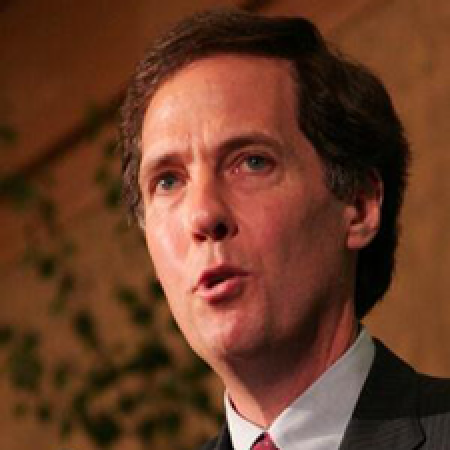 John Howell
Past President
Cedar River Group
Greg Blume
Blume Company Real Estate
Rex Buck, Jr.
Wanapum Heritage Center, Wanapum Tribe
Dwane Chappelle
Seattle Department of Education and Early Learning
George W. Counts
Community Volunteer
Anne Delaney
Columbia Pacific Wealth Management 
Mary Dunnam
Community Volunteer
Ellen Ferguson
Co-Chair, Campaign for the New Burke
Community Volunteer
Alicechandra Fritz
Deloitte Consulting
Sydnie Heberling
Frazier Healthcare
John Howell
Cedar River Group
Chris Hurley
University of Washington
Ron Irving
University of Washington
Hunter Jeffers
Stoel Rives, LLP
John Kincaid
Community Volunteer
Janine Ledford
Makah Cultural and Research Center, Makah Tribe
Ellen Look
Community Volunteer
Kristin Luttinen
Community Volunteer
Edgar Marcuse
Community Volunteer
Joe McKinstry
Joseph McKinstry Construction Company
Doug McTavish
Community Volunteer
Kisha Xiomara Palmer
The Institute for Inclusive Leadership
Lisa Plath
Community Volunteer
John Pohl
Triple Creek Development
Brent Reys
Pistol Creek Company
Jennifer Schubert
University of Washington
Spencer G. Smith
Community Volunteer
William Urschel
Accord Partners, LLC
Rebecca Wilson
Physio Foundation
Melissa Yeager
Breath Therapeutics Inc.
Erin Younger
Smithsonian Center for Folklife and Cultural Heritage
Burke Museum Association Advisory Council
Patricia Baillargeon
Allyson Brooks
Janet Creighton
Leonard Forsman
Mike Garvey
Bernie Hall, Jr.
Marie Halverson
Mark Hewitt
Joyce McCallum
Heather Nason
Eleanor Nolan
Darcy Paschino
John Price
Virginia Schafer
Spencer F.F. Smith
Bill Stafford
Susie Stoller
David Towne
Steve Whiston
Bob Wiley
Advisory Board
Native American Advisory Board
The Native American Advisory Board (NAAB) members provide advice and direction within Indigenous efforts that focus on a number of important areas, including cultural practices (or experiences), exhibits, collections policy, outreach, repatriation and collaborative Tribal and museum research and programs. Its advisors focus on Native American Tribes in the Pacific Northwest; are involved with museums and cultural center experiences; and/or are cultural heritage specialists.
The NAAB is led by an Executive Committee who are elected by Tribal governments to guide the board. For more information, contact Polly Olsen (Yakama), Tribal Liaison, at polly@uw.edu.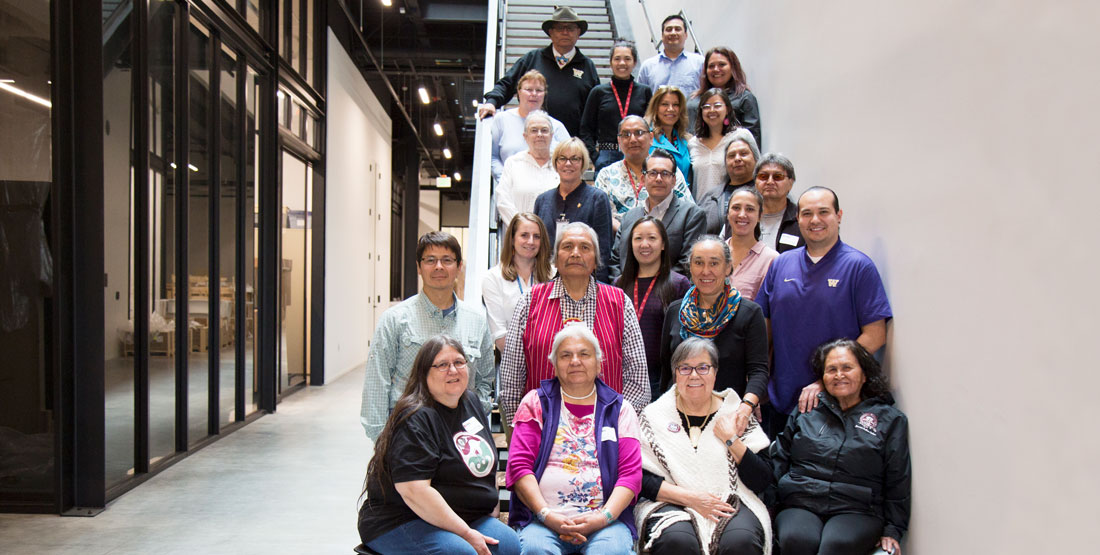 Photo: Rachel Ormiston/Burke Museum
Photo: Rachel Ormiston/Burke Museum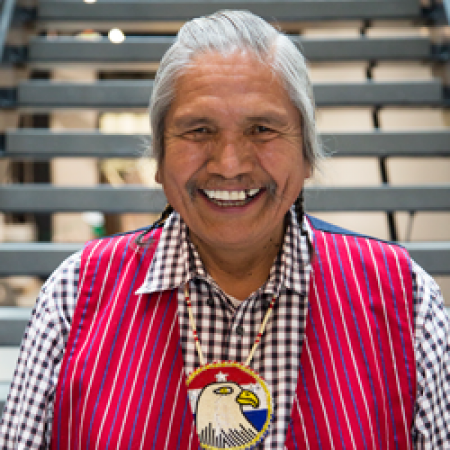 Rex Buck Jr., Chairman
Wanapum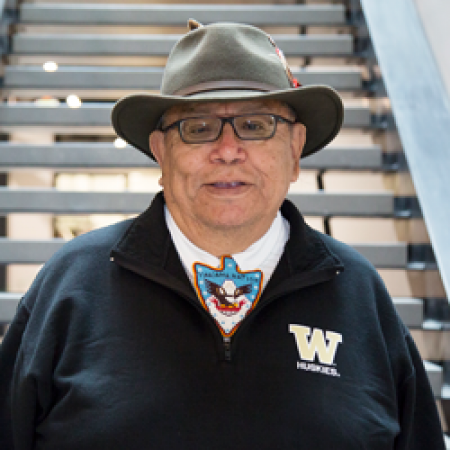 Yellowash Washines
Yakama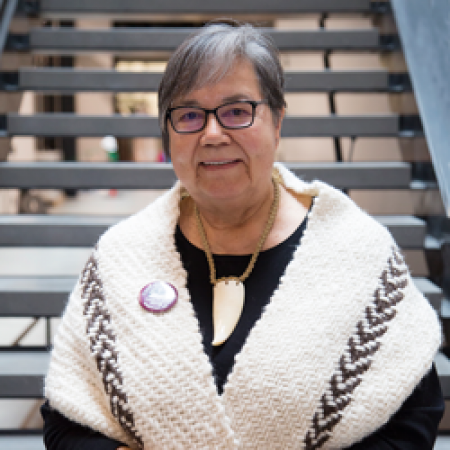 Warren KingGeorge
Muckleshoot
Native American Advisory Board
lisaaksiichaa Ross Braine
Apsaalooke Nation
Rodney & Colleen Cawston
Colville
Arlene Wheeler
Lower Elwha Klallam
Roger Fernandes
Lower Elwha Klallam
Warren KingGeorge
Muckleshoot
Annette "Nettsie" Bullchild
Nisqually Indian Tribe
Dr. Charlotte Coté
Nuu-chah-nulth
Brandon Reynon
Puyallup Tribe of Indians
Connie McCloud
Puyallup Tribe of Indians
Charlene Krise
Squaxin Island Tribe
Larry Campbell
Swinomish Indian Tribal Community
Josephine Jefferson
Swinomish Indian Tribal Community
Teara Farrow Ferman
Umatilla
Adam Osbekoff
Unangan (Aleut) (Employed at Snoqualmie Indian Tribe)
Davis "Yellowash" Washines
Yakama Nation
Patricia Whitefoot
Yakama Nation
Dr. Miranda Belarde-Lewis
Zuni/Tlingit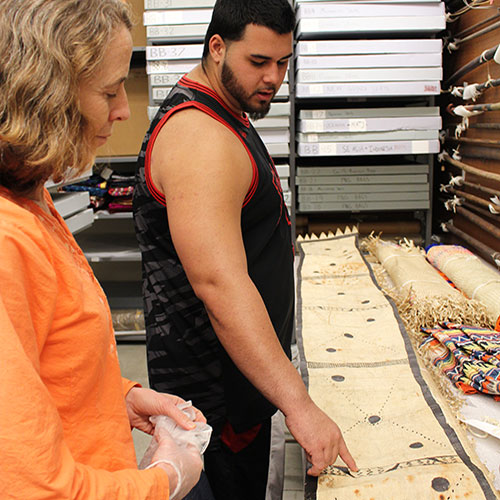 Our Work
At the Burke, we bring together people, objects and the stories that make them meaningful.
Photo: Mark Stone/University of Washington
Photo: Mark Stone/University of Washington