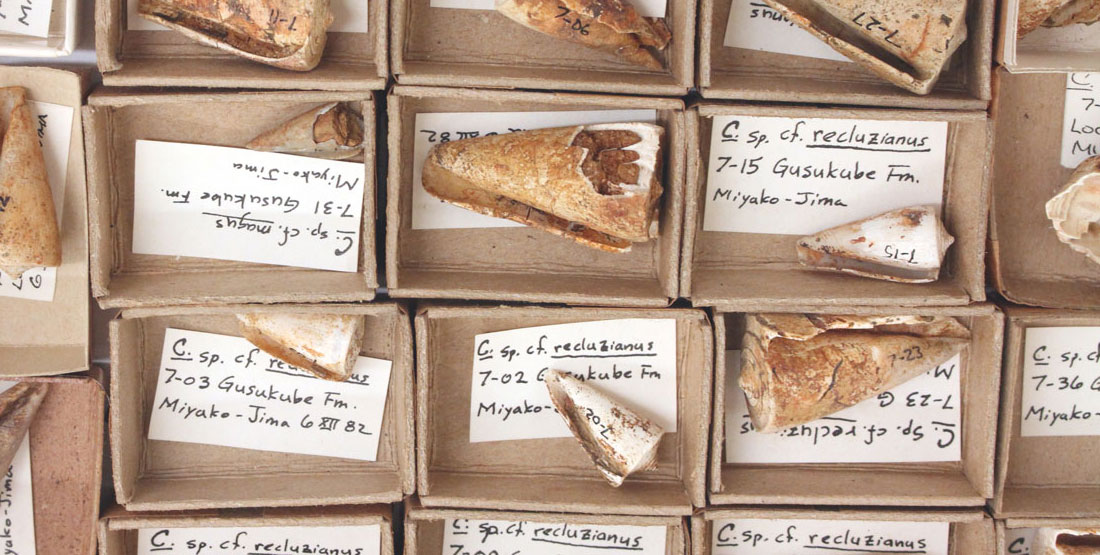 Photo: Cathy Morris/Burke Museum
Photo: Cathy Morris/Burke Museum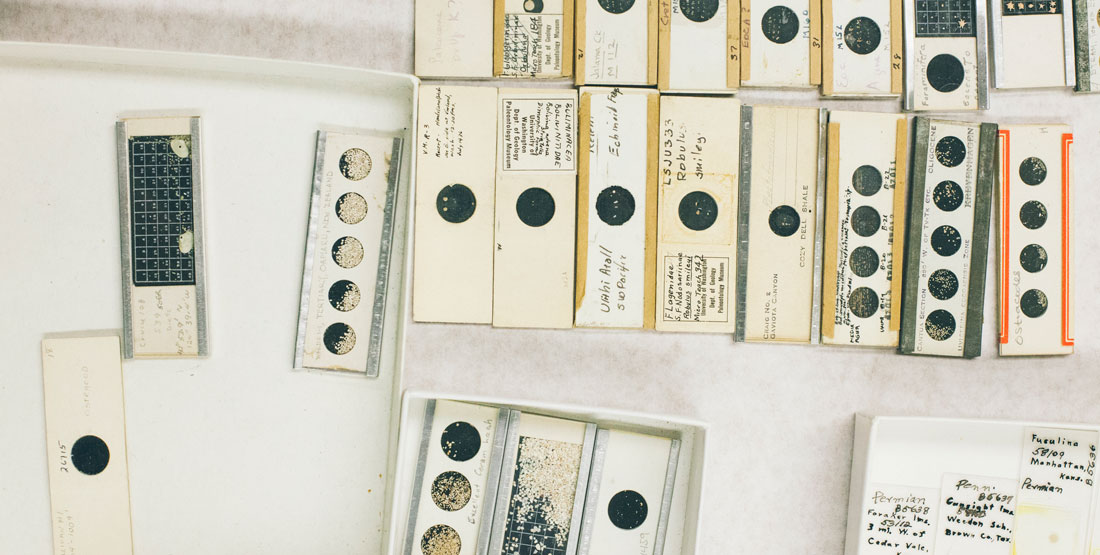 Photo: Andrew Waits
Photo: Andrew Waits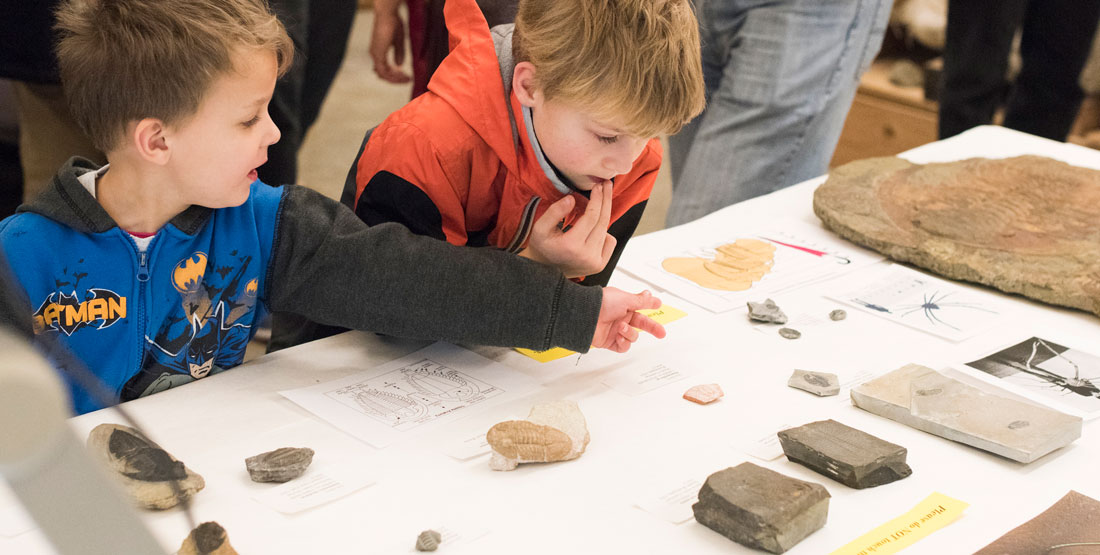 Photo: Stephen Brashear
Photo: Stephen Brashear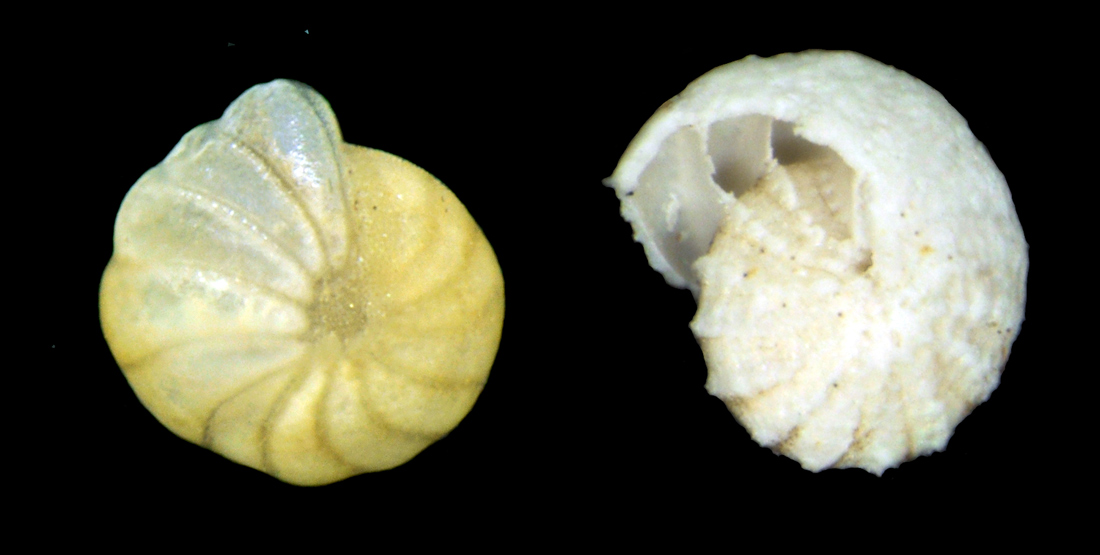 Photo: Burke Museum
Photo: Burke Museum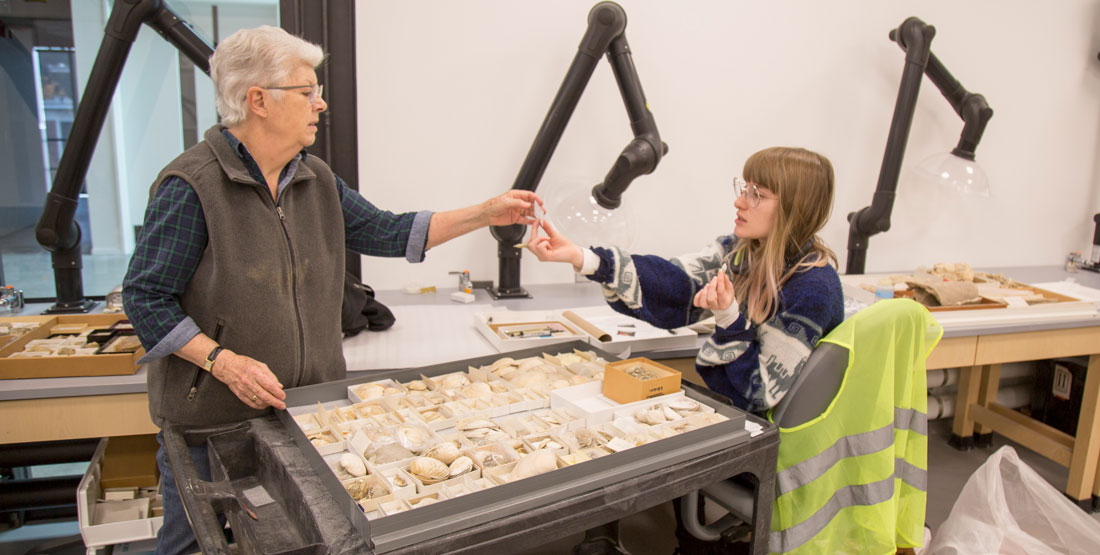 Photo: Cathy Morris/Burke Museum
Photo: Cathy Morris/Burke Museum
Search the Collection
In total, the Paleontology & Geology Department cares for more than 4 million specimens of fossil invertebrates, vertebrates, plants, microfossils and trace fossils.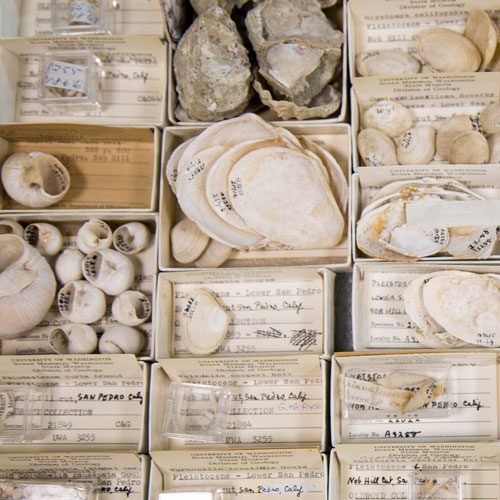 Photo: Cathy Morris/Burke Museum
Photo: Cathy Morris/Burke Museum
Invertebrate Fossils
About half of the invertebrate paleontology collections are molluscs (clams, snails, ammonoids and nautiloids) from the Cretaceous and Cenozoic of western North American, Oceania, and Asia.
In addition to the extensive Charles E. Weaver collection of Mesozoic South American material, there are also significant collections from western Europe. Recently donated material includes:
Comprehensive collection of exhibit-quality decapod crabs and shrimps from the Pacific Northwest donated by Ross Berglund
Large collections of mollusks from Fiji and Okinawa donated by Professor Emeritus Alan Kohn
Mesozoic molluscs from the Western Interior Seaway, and Cenozoic marine fossils from the Pacfc Northwest, donated by David and Jo Nunnallee
Exhibit-quality ammonites donated by Arthur and Glenda Israel, many of which will be on display in the new galleries.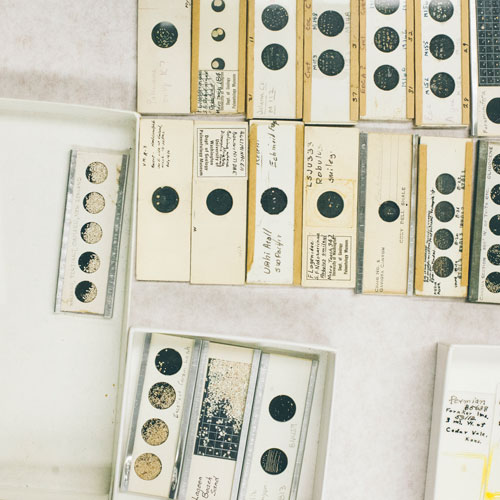 Microfossils
The marine microfossil collection consists primarily of Foraminifera. The bulk of the collection is from the Cenozoic of western North America and form the basis of biostratigraphic zonations along coastal Oregon and Washington. There is a rapidly growing collection of Recent Foraminifera from Puget Sound for current environmental research studies.
Each year we mentor undergraduate students doing original research with the Puget Sound Foraminifera project, an ongoing project to study what Foraminifera can tell researchers about environmental stressors in the Puget Sound. More information is also available in the Illustrated Guide to Benthic Foraminifera of Puget Sound.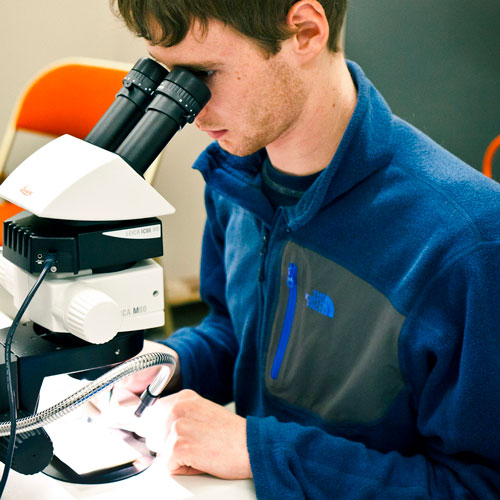 Our Research
Fossil Invertebrate animals and foraminifera are the basis of telling geologic time in the rocks, because some animal groups, such as trilobites and mollusks, evolved rapidly (geologically speaking) and only lived for relatively short periods. Thus, fossil species from each time slice are distinct, and once they become extinct they do not re-appear in the rocks.
Research into invertebrate animal groups involves both the biological implications of evolution and the patterns of distribution in time and space across the Earth. Recent research initiatives include:
Working with geologists at the Washington Department of Natural Resources to pinpoint ages of rock sequences in southwestern Washington. Fossils show environments in which the rocks were deposited and the ages of the sedimentary layers.
Working with a consortium of eight other paleontological museums on the west coast in a project called the Eastern Pacific Invertebrate Communities of the Cenozoic (EPICC). We have been recording specimens and fossil localities for all marine invertebrate fossils from Alaska to Chile, younger than 66 million years old, that are in our museum collections.
Assessing and monitoring the health of Puget Sound through sediment samples and data made available by the Washington Department of Ecology for the Puget Sound Foraminifera Project to track changes in the condition of the water over time.
We've compiled answers to some of the most common questions we receive. Have another question that you need help with? Contact us.
Our Team & Contact
Meet the people within the Burke Museum Invertebrate Paleontology & Micropaleontology team.
Have a general question?
Additional Resources
We've compiled several online resources from outside of the Burke Museum that may also be of interest.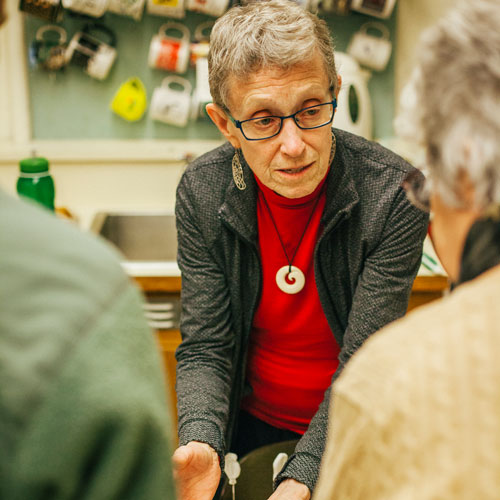 Support Invertebrate & Micropaleontology
Your gift makes it possible! We couldn't do what we do without donor support for collections care, research and public outreach.