Mount St. Helens coloring page
Learn how the ecosystems and landscape around Mount St. Helens changed in the years since the 1980 eruption.
Draw the missing dino parts
Learn about how dinosaurs adapted to their environments and protected themselves.
Dinosaur & Animal Crafts
Grab your crayons, scissors, and glue!
Ice Age paper puppets
These puppets will be the best-dressed Ice Age creatures ever!
Pterodactyl flyer
Pterodactlys will soar through the skies again with this project.
Shark hat
The perfect accessory for any activity.
Nature Scavenger Hunt
Take a closer look at your neighborhood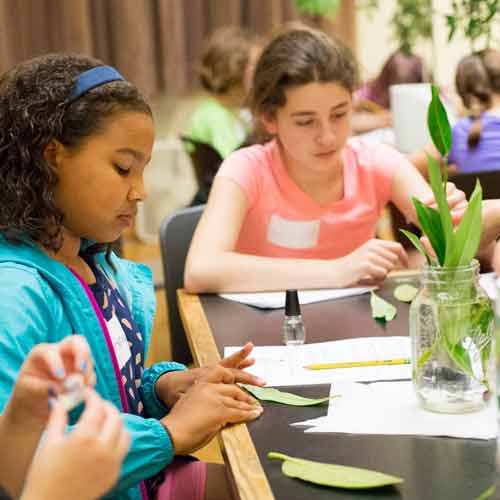 Support Education
Your gift makes it possible for us to offer cost assistance to eligible schools, programs and families to ensure no child is turned away because of financial limitations.
Photo: Cathy Morris/Burke Museum
Photo: Cathy Morris/Burke Museum