AT A GLANCE
Malacology Collections
150,000+
Number of specimens in the collection
7,500+
Species represented in the collection
155+
Years since the collection started in 1865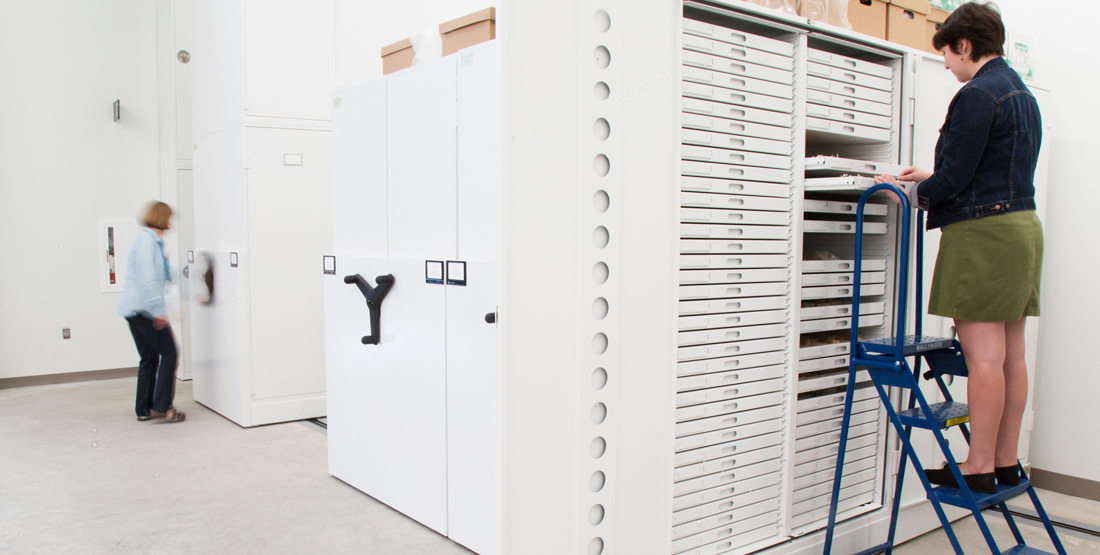 Photo: Rachel Ormiston/Burke Museum
Photo: Rachel Ormiston/Burke Museum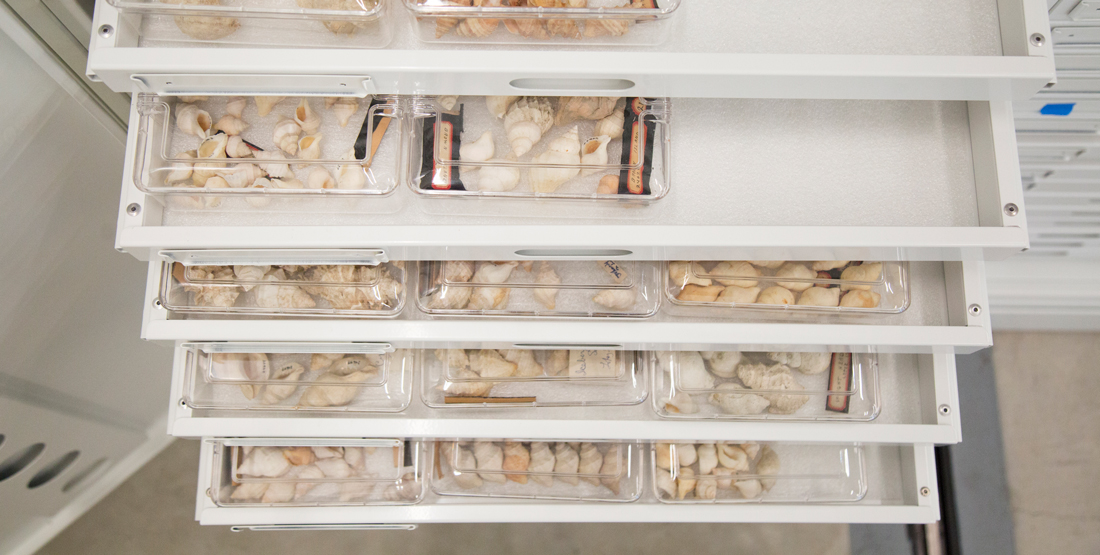 Photo: Rachel Ormiston/Burke Museum
Photo: Rachel Ormiston/Burke Museum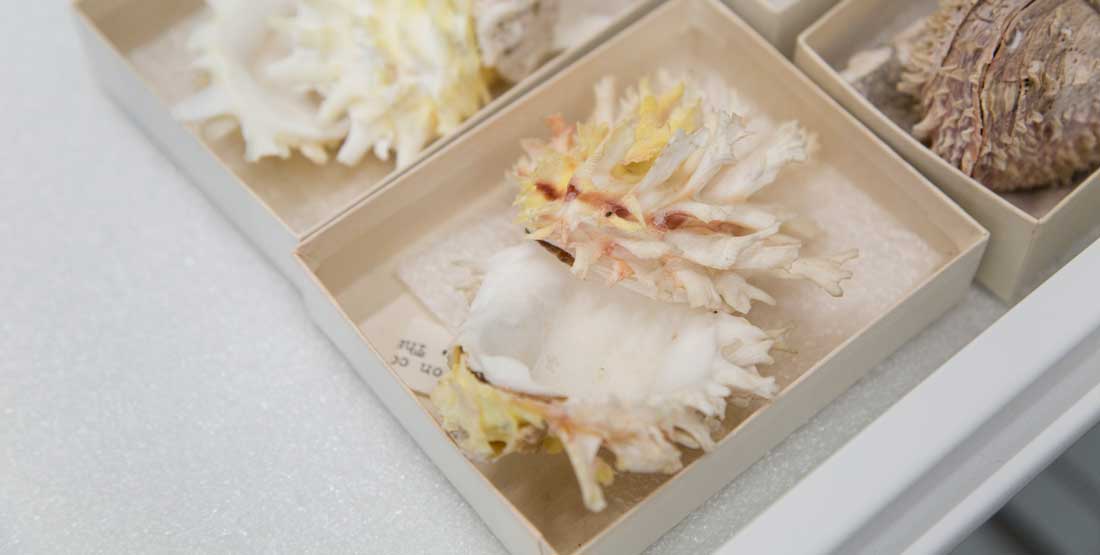 Photo: Rachel Ormiston/Burke Museum
Photo: Rachel Ormiston/Burke Museum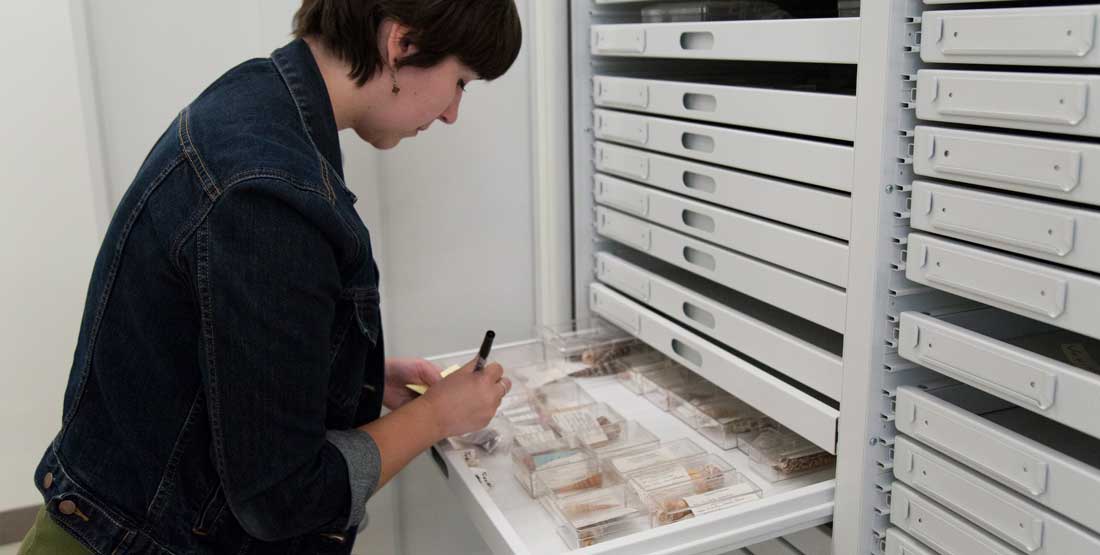 Photo: Rachel Ormiston/Burke Museum
Photo: Rachel Ormiston/Burke Museum
Search the Collection
The Malacology Collection is currently being digitized and is available online.
Collection Overview
The Burke Malacology Collection represents a remarkably diverse taxonomic range of molluscs: bivalves (clams, mussels, and oysters), gastropods (snails and slugs), cephalopods (nautiluses), polyplacophorans (chitons), and scaphopods (tusk shells). While extremely broad in geographical and ecological scope, the collection is best known for its Pacific focus.
The collection formed in the late 1800s. Over time, the collection has grown extensively via donations from both researchers and the general public. Many specimens have been generously donated by shell collectors associated with the Pacific Northwest Shell Club. Today, the collection is ranked as the most extensive and valuable shell collection in the Pacific Northwest.
Currently, the collection is composed primarily of dry shells, with only a small, albeit increasing, number of fluid-preserved specimens. Specimens are available for study by advance request.
We've pulled together some common questions and answers related to the Burke Museum Malacology Collection. Do you have question that isn't answered in the list below? Contact us.  
Our Team
Meet the people within the Burke Museum Malacology team.
Have a general inquiry?
Additional Resources
We've compiled several online resources from outside of the Burke Museum that may also be of interest.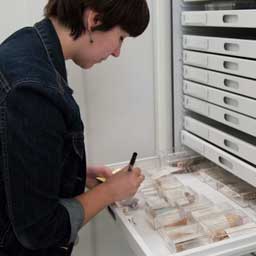 Support Malacology
Your gift makes it possible! We couldn't do what we do without generous donor support for collections care, research and public outreach. 
Photo: Rachel Ormiston/Burke Museum
Photo: Rachel Ormiston/Burke Museum