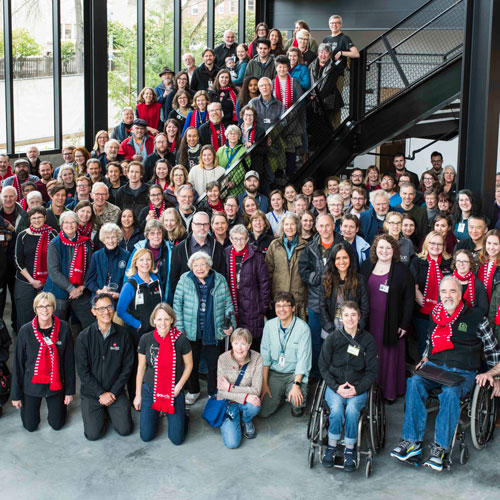 Photo: Sven Haakanson/Burke Museum
Photo: Sven Haakanson/Burke Museum
Employment Opportunities
Employment at the Burke Museum is managed by the University of Washington. Career positions offer competitive benefits, including medical and dental insurance, museum membership, and a tuition exemption program. To learn more, visit the UW Benefits & Work/Life page. 
The University of Washington is an affirmative action and equal opportunity employer. All qualified applicants will receive consideration for employment without regard to race, color, religion, sex, sexual orientation, gender identity, national origin, age, protected veteran or disabled status, or genetic information.
Details for current openings may be found on the University of Washington's employment page.
Current Openings
Current openings at the Burke Museum
are listed below if available.
For a full job description and application instructions for each position, select "Apply now" under the job opportunity in which you are interested. 
Please do not send unsolicited resumes to Burke Museum staff.
---
Development & Membership Coordinator:
The Membership Manager and the Annual Giving & Stewardship Manager, the Development & Membership Coordinator (Program Coordinator) provides logistical and administrative support to the Burke's fundraising and membership programs, primarily through gift processing, membership fulfillment and acknowledgement.  This position also coordinates the mailings and appeals that encourage membership sales and annual fund donations, and supports efforts to steward members and donors as needed. As a member of both the Membership and Development teams, this position will also contribute to the spirit of collaboration and partnership between both programs.
Director of Visitor Experience
Reporting to the Executive Director, the Director of Visitor Experience functions as a high level manager, coordinating strategy and implementation of all programming relevant to the Burke Museum visitor experience and audience development. This position will play a key role in supporting the museum's commitment to creating visitor-centered experiences that transform the ways our audiences connect with our unique collections, the work of our staff and researchers, and the world around us. The Director of Visitor Experience will work closely with Burke leadership to clarify desired outcomes and successfully pursue those goals by strengthening existing programs and implementing new initiatives.
Strategic oversight includes the Burke Museum's visitor services, store, private events and membership teams. These earned programs contribute critical unrestricted funds that support other areas of the museum. As a critical manager, providing budgetary/personnel oversight, representing the museum in the community, and participating on senior management committees within the museum and university.
Marketing Strategist
The Burke Museum Marketing strategist serves as an integral member of the communications team. The primary responsibility of this position is to increase awareness of the Burke Museum, its exhibits, and its programs. You'll do this through the development and implementation of innovative marketing plans and campaigns.
Key aspects of this position include marketing planning and execution, copywriting, researching and purchasing advertising, assisting with multiple marketing campaigns at a given time, and coordinating with museum staff from diverse backgrounds and departments. 
Museum Educator
The Museum Educator is responsible for the delivery of a variety of educational programs designed for groups of PreK-12 grade students who visit the museum. Program content areas include earth science, life science, and Native American cultures of the Pacific Northwest, highlighting Burke collections and research. This position may also support the revamping of programs featuring science and Heritage: Arts and Cultures collections represented at the museum, including but not limited to: the Americas, Africa, Asia, and the Pacific Rim. The Burke Museum Education Department is committed to making the natural world and globally-influenced cultural heritage of Washington State accessible to all learners. We aim to foster and support empathy, curiosity, and a life-long love of learning. We encourage anyone from communities representing Black, Indigenous, and People of Color to apply.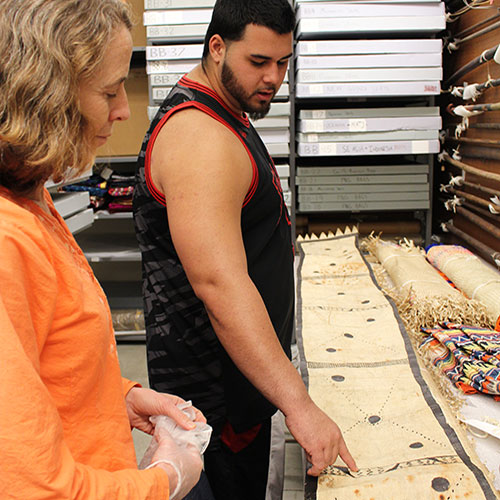 Our Work
At the Burke, we bring together people, objects and the stories that make them meaningful.
Photo: Mark Stone/University of Washington
Photo: Mark Stone/University of Washington