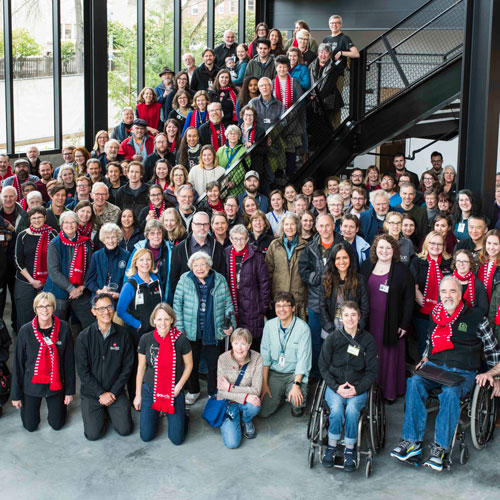 Photo: Sven Haakanson/Burke Museum
Photo: Sven Haakanson/Burke Museum
Employment Opportunities
Employment at the Burke Museum is managed by the University of Washington. Career positions offer competitive benefits, including medical and dental insurance, museum membership, and a tuition exemption program. To learn more, visit the UW Benefits & Work/Life page. 
The University of Washington is an affirmative action and equal opportunity employer. All qualified applicants will receive consideration for employment without regard to race, color, religion, sex, sexual orientation, gender identity, national origin, age, protected veteran or disabled status, or genetic information.
Details for current openings may be found on the University of Washington's employment page.
Current Openings
Current openings at the Burke Museum
are listed below if available.
For a full job description and application instructions for each position, select "Apply now" under the job opportunity in which you are interested. 
Please do not send unsolicited resumes to Burke Museum staff.
---
Archaeology Assistant Collections Manager
Under general direction of the Archaeology Collections Manager, assist with and coordinate the day to day collections care, student and hourly activities, database management, and general operations of the Archaeology Department of the Burke Museum. As part of the department's day-to-day operations, this position also coordinates with the senior collections staff to process incoming collections, including tracking acquisitions, communicating with clients, generating invoices, and monitoring budgets.
Director of Human Resources
The Director of Human Resources oversees all aspects of Human Resources for approximately 80 Burke Museum/UW employees, approximately 115 hourly employees. The Director of Human Resources provides guidance, coaching, and support for all division managers and staff members. This position ensures that all employee relations, training, employment processes, volunteer managing, recruiting programs, and safety programs follow established procedures and remain in compliance with Burke Museum and UW policies as well as local, state and federal law. The Director of Human Resources has a leadership role in setting the tone, culture and customer service levels for the museum. The role includes on-going training and staff development responsibilities. An HR leader that exhibits strong business acumen, coaching skills, excellent communication skills, strategic thinking, and planning/project management are key for this position.
Visitor Services Manager
We are seeking an energetic, guest-service-oriented problem-solver to oversee the onsite visitor experience and lead a dynamic and thoughtful Visitor Services team. This person is responsible for managing the admissions experience, customer relationship management systems, and internal and external communication between visitors and staff.  
As a member of the Visitor Experience team, this position manages the Admissions, Museum Store and Group Visits. This involves developing annual attendance projections, budgeting and planning, ensuring progress toward target KPIs, and proactively proposing ideas to energize program profitability while supporting the Burke's mission. This position also works with public programs, membership, operations, exhibits and interpretive teams to provide Visitor Services support in museum-wide initiatives.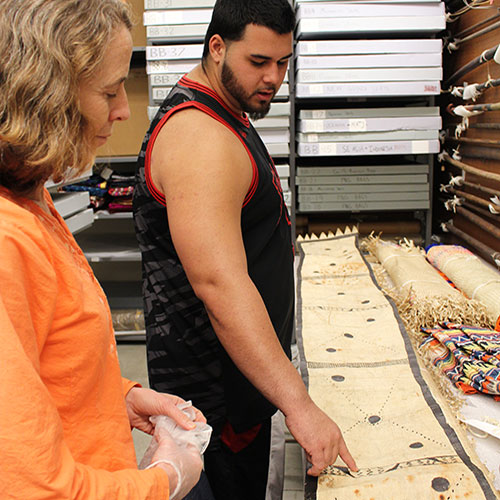 Our Work
At the Burke, we bring together people, objects and the stories that make them meaningful.
Photo: Mark Stone/University of Washington
Photo: Mark Stone/University of Washington