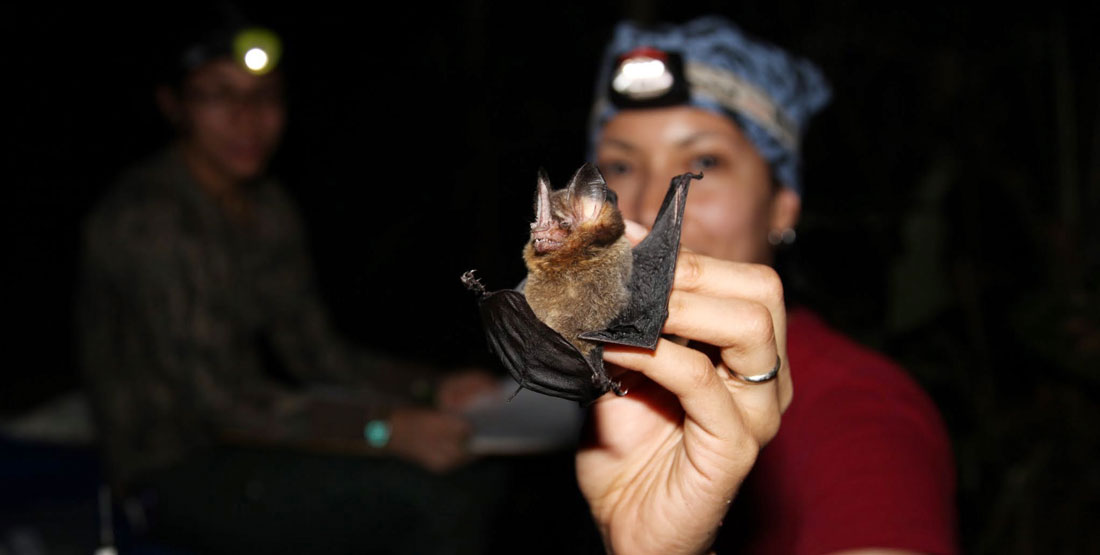 Photo: Courtesy Sharlene Santana
Photo: Courtesy Sharlene Santana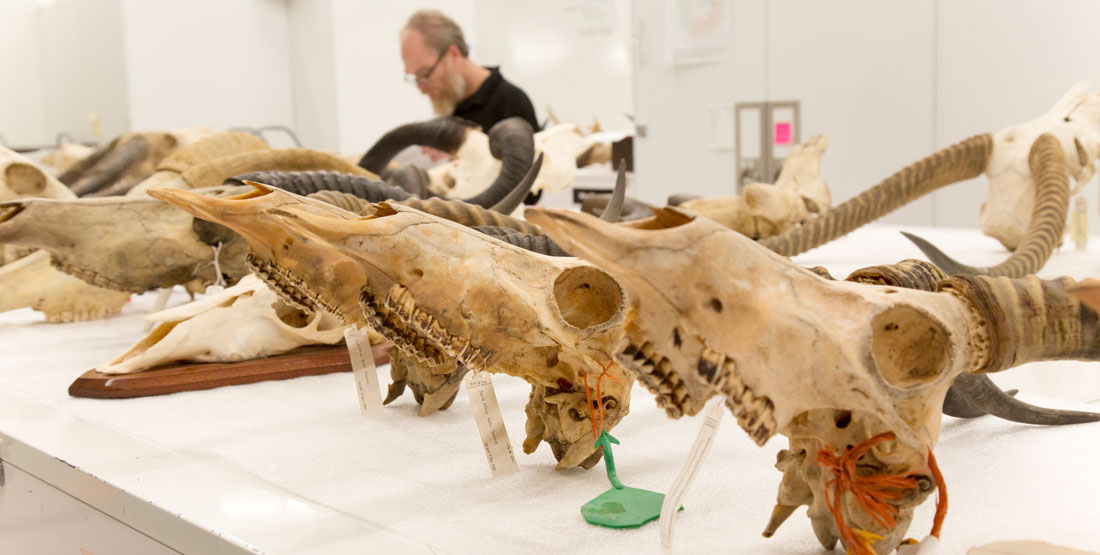 Photo: Rachel Ormiston/Burke Museum
Photo: Rachel Ormiston/Burke Museum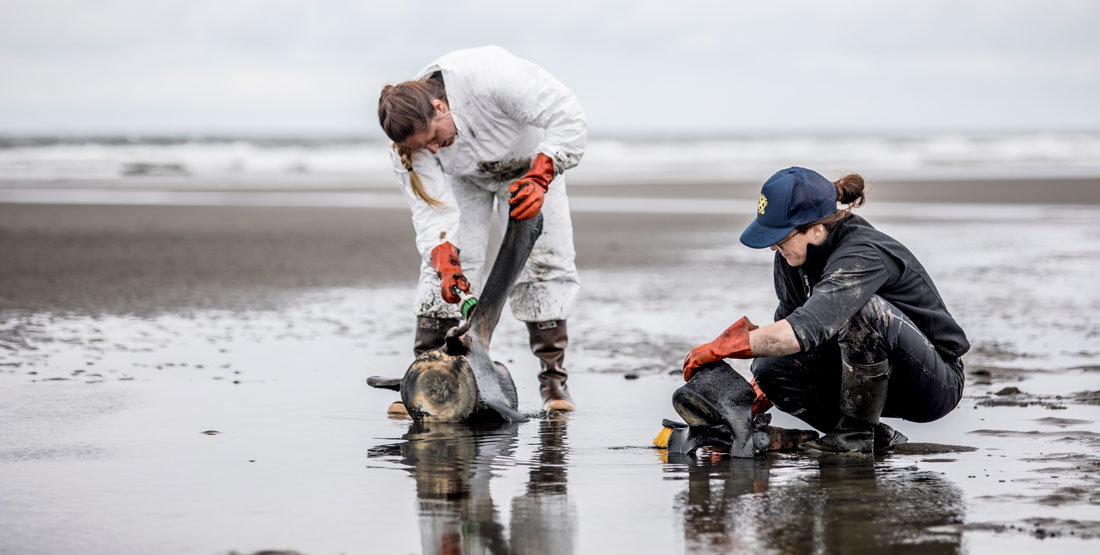 Photo: Dennis Wise/University of Washington
Photo: Dennis Wise/University of Washington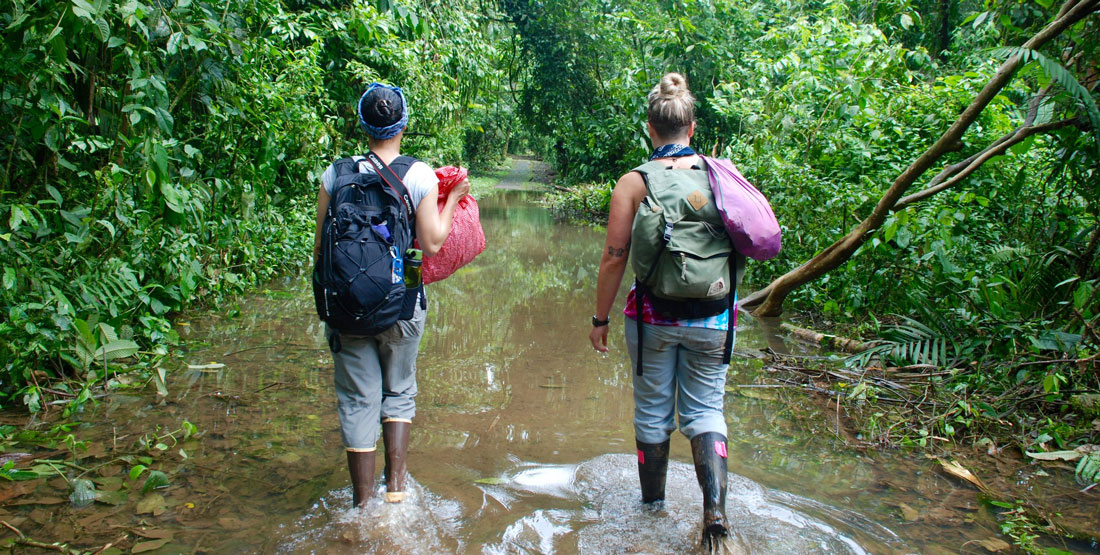 Photo: Ada Kaliszewska
Photo: Ada Kaliszewska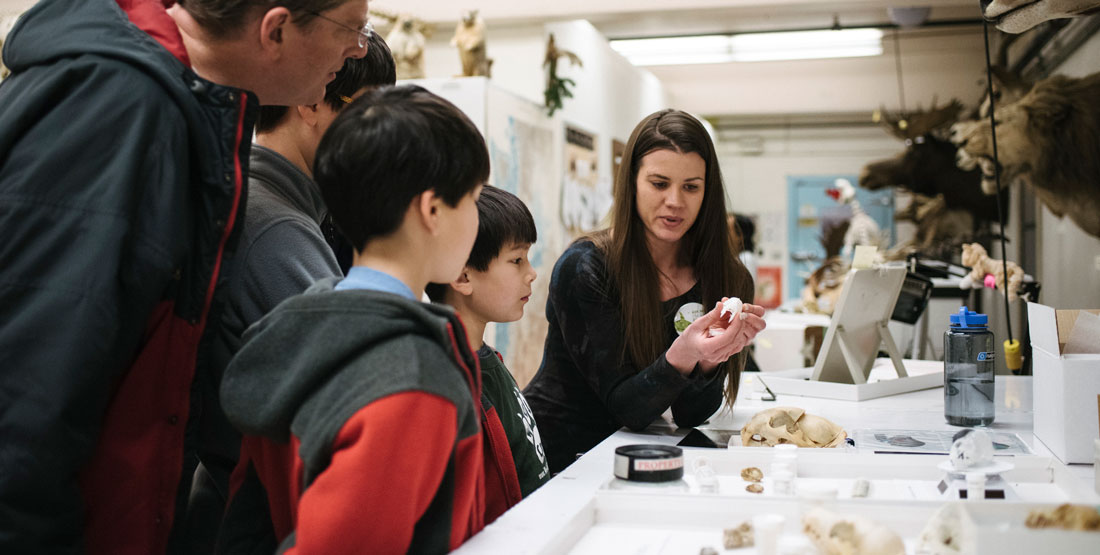 Photo: Andrew Waits
Photo: Andrew Waits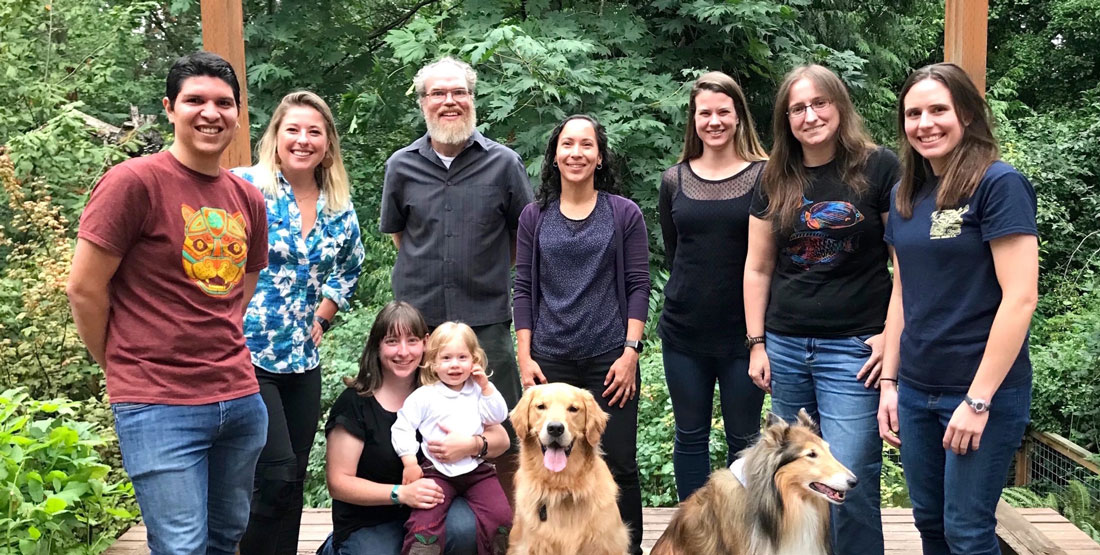 Photo: Courtesy Sharlene Santana
Photo: Courtesy Sharlene Santana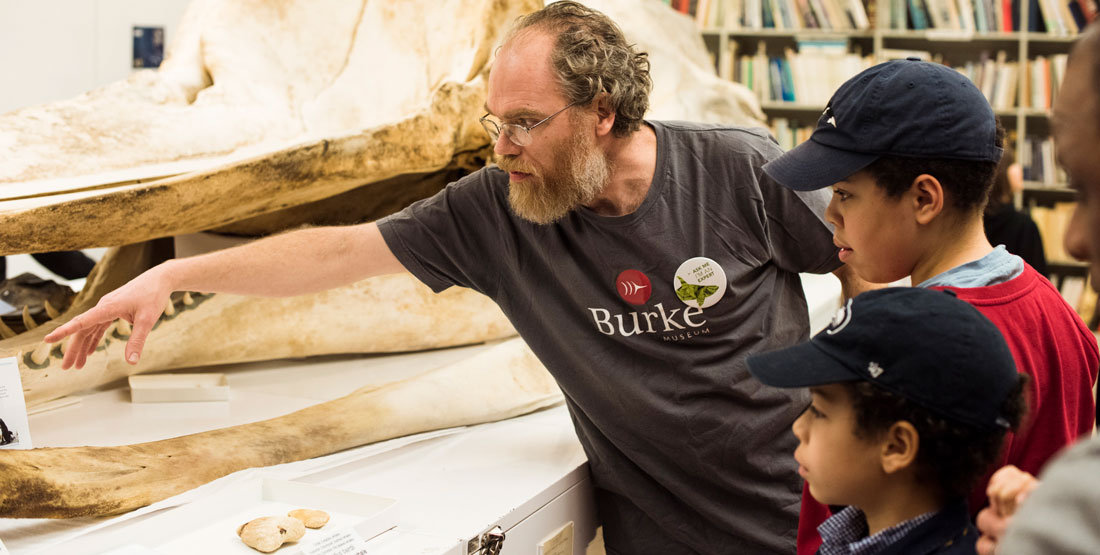 Photo: Andrew Waits
Photo: Andrew Waits
Search the Collection
The Mammalogy Collection database includes over 55,000 specimen records.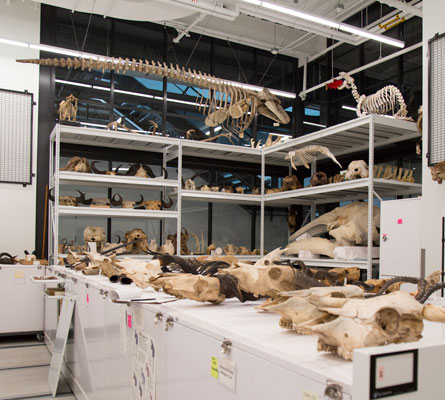 Photo: Rachel Ormiston/Burke Museum
Photo: Rachel Ormiston/Burke Museum
What's in the Collection?
The collection includes mammal specimens from all continents except Antarctica, and it has a strong emphasis in the Pacific Northwest. Over half of our specimens are from Washington state with good representation also from Oregon, British Columbia and Alaska.
Of the 55,000 cataloged specimens in the Mammal Collection, more than:
29,000 include a skin (typically a study skin, but sometimes flat or live-mount skins)
40,000 include a skull
8,000 include a complete skeleton
1,000 are preserved in fluid
9,000 have a frozen tissue sample archived in the Burke's Genetic Resources Collection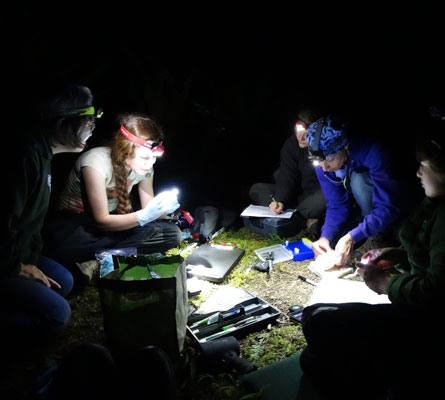 Our Research
Mammals have evolved an extraordinary diversity in form, function, and life habits, but some groups of mammals are more diverse than others. 
Our research is led by Dr. Sharlene Santana, Burke Museum Curator of Mammals, and focuses on understanding how disparities in mammalian diversity arise. We approach this task by doing comparative studies of the morphology, performance, behavior and ecology of mammals to gain a better understanding of the mechanisms leading to radiation.
We combine traditional and cutting-edge tools to study specimens, including micro-CT and laser scanning, dissections, 3D morphometrics, biomechanical modeling, and phylogenetic comparative methods.
University of Washington Courses
Mammalogy collections and staff play an important role in undergraduate and graduate education within the UW's College of Arts and Sciences, and especially the Department of Biology.
Photo: Sharlene Santana/Burke Museum
Photo: Sharlene Santana/Burke Museum
We've pulled together some common questions and answers related to the Burke Museum Mammalogy Collection. Do you have a question that isn't answered in the list below? Contact us.  
Can I visit the collection?
The Burke Museum is moving to a brand new facility! In order to unpack and prepare for opening, the mammalogy collections are currently closed.
We greatly appreciate the community's patience while we move our collections to their new home. The New Burke will open to the public in October 2019.
Questions? Contact us.
I'm a researcher. How do I request a specimen loan?
The Burke Mammal Collection provides loans of skins, skulls, skeletons and fluid-preserved specimens to the global nonprofit research community. For more information, view our Loan Policy (PDF) and contact us.
Can I have a mammal identified?
Yes, mammalogy staff will attempt to identify mammals or parts of mammal specimens found by researchers or members of the public.
To request specimen identification, please use the Burke's Object Identification Request Form and include one or more photographs that show the whole individual or part to be identified, ideally alongside a ruler or another object for scale. 
Questions? Contact us.
How do animals arrive at the Burke?
Mammal specimens arrive at the Burke from a variety of sources. Some are found dead, some are donated by U.S. Fish & Wildlife, the National Oceanic and Atmospheric Administration, local Zoos, or other wildlife organizations. Specimens are also collected by scientists during field research.
Can I donate a mammal to the collection?
The Mammal Collection sometimes accepts donations of mammal specimens, including salvaged wildlife (road or cat-kills) and hunting trophies, or other mammal material. Specimens are most useful if they include collection data, including where and when it was collected, and how it came to owner's possession.
Please note: Museum staff cannot provide monetary appraisals for any wildlife product.
Contact us for inquiries about donations.
We couldn't do what we do without volunteers! Visit our Volunteer page for more information about Burke Museum volunteer opportunities and to view current openings.
Our Team
Meet the people within the Burke Museum Mammalogy team.
Have a general inquiry?
Photo: Sharlene Santana/Burke Museum
Photo: Sharlene Santana/Burke Museum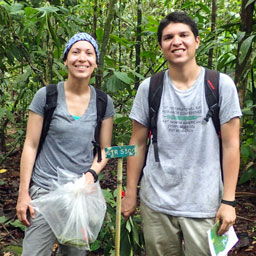 Support Mammalogy
Your gift makes it possible! We couldn't do what we do without generous donor support for collections care, research and public outreach. 
Photo: Dennis Wise/University of Washington
Photo: Dennis Wise/University of Washington