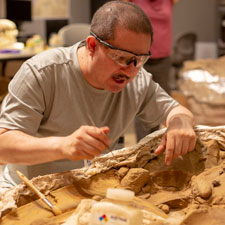 Current Volunteers
We know your time is valuable. In 2018 alone, volunteers donated more than 25,000 hours to the Burke. We couldn't do what we do without you—thank you, Burke volunteers!
Volunteering at the Burke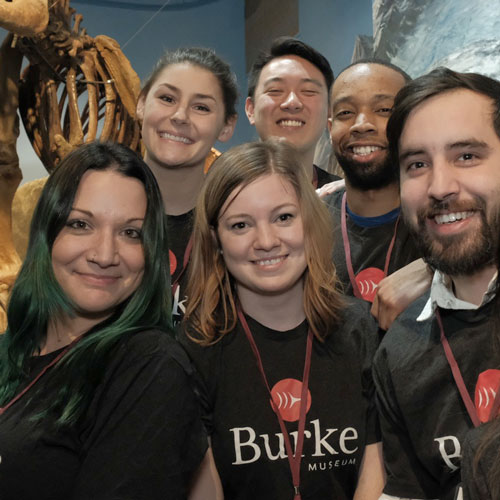 Photo: Peter Carrs Photography / Surveyor Films
Photo: Peter Carrs Photography / Surveyor Films
The Burke Museum offers volunteer positions for adults (ages 18+). While some positions require committing to a regular schedule, positions with our events team provide opportunities to support public programs and the visitor experience and allow for a more flexible schedule.
New volunteers are required to attend an orientation; some volunteer assignments may require prior experience and/or additional trainings. Individuals who bring diverse perspectives and experience are especially encouraged to apply to open positions.
Volunteer benefits
Free museum admission
Discounts in the Burke Store and Off the Rez Café
Special event invitations and continuing education opportunities
Networking opportunities with curators, researchers, museum professionals and other passionate volunteers
Up-close and behind-the-scenes connections with Burke collections and research
Current Opportunities
Thank you for your interest in becoming a Burke volunteer! There are no volunteer opportunities available at this time. 
Please check this page soon, or sign up below to be notified when new positions are available.
Stay Informed
Stay in the Loop
Sign up to be emailed when we add new volunteer opportunities at the Burke Museum.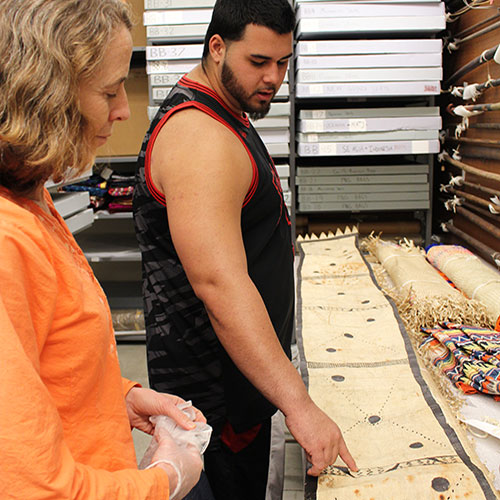 Our Work
At the Burke, we bring together people, objects and the stories that make them meaningful.
Photo: Mark Stone/University of Washington
Photo: Mark Stone/University of Washington