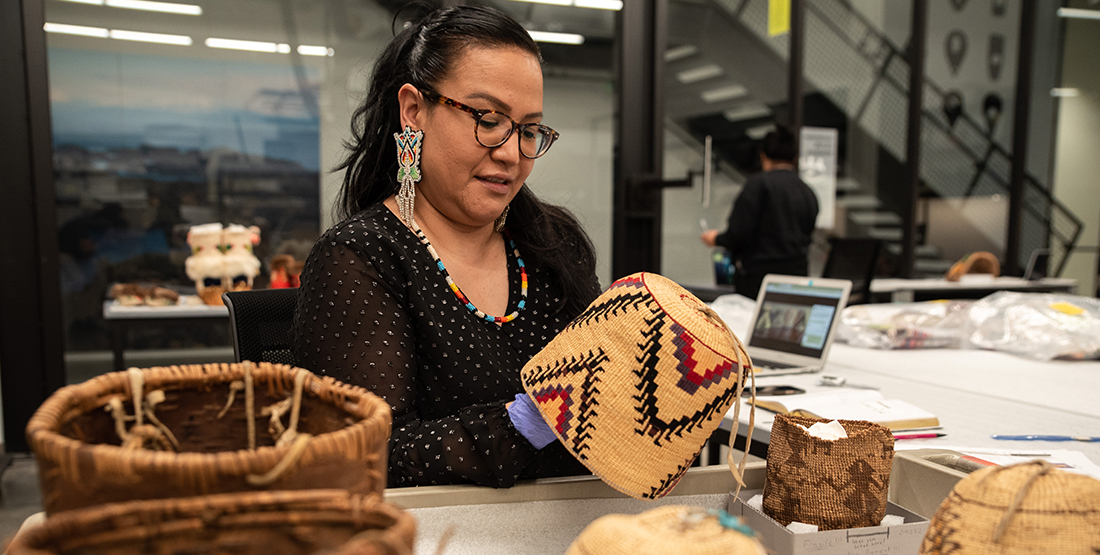 Photo: Rachel Ormiston/Burke Museum.
Photo: Rachel Ormiston/Burke Museum.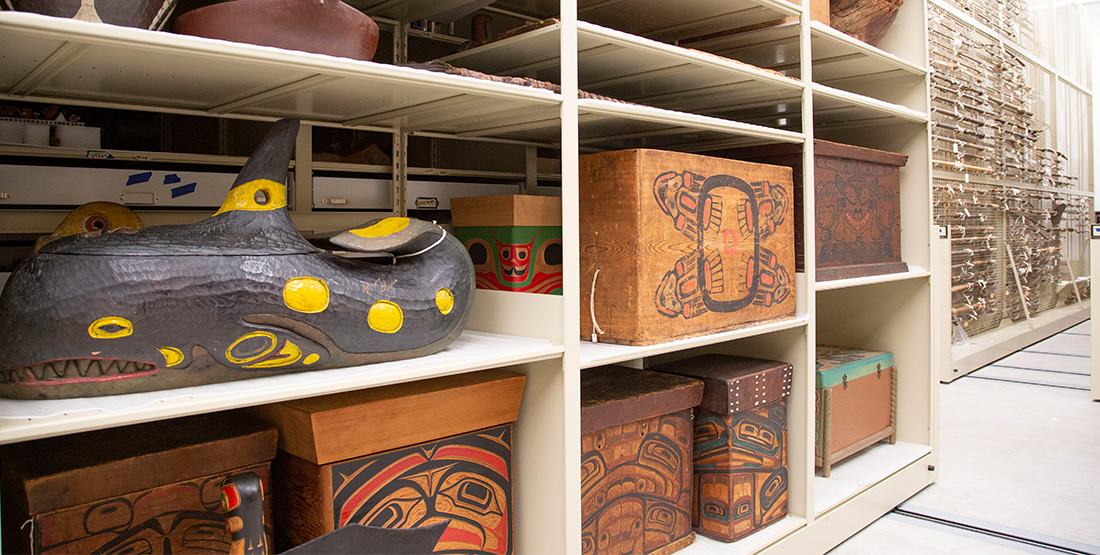 Photo: Cathy Morris/Burke Museum.
Photo: Cathy Morris/Burke Museum.
The grant program, called Connections to Culture, facilitates opportunities for artists to work with the historical collections at the Burke Museum's Bill Holm Center for the Study of Northwest Native Art to expand and grow their cultural arts knowledge, inspire their artistic practice, and aid in the transmission of artistic and cultural knowledge throughout communities and across generations.  
The grants are made possible thanks to funding by the Henry Luce Foundation. The support provides grants for 5-10 artists per year through 2023. Funds cover travel expenses, materials, and artist fees. 
The Connections to Culture program not only creates opportunities for Native artists to engage in collections-based study, but also supports education on best practices for the exhibition of Indigenous art through a new annual Curatorial Workshop. The Curatorial Workshop will provide a forum for curators of Native American and First Nations artists to discuss issues of ethical exhibition practices, protocols of care, access, and collaboration. This will be a seminar style workshop for emerging and experienced curators who will bring their understanding of Indigenous artistic and cultural heritage for professional development and continued curatorial training.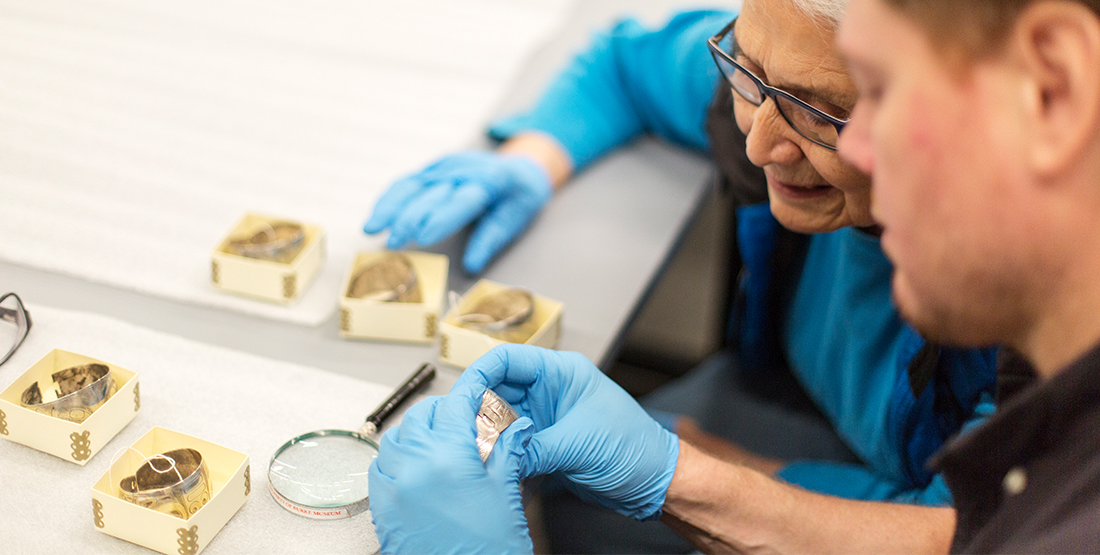 Photo: Rachel Ormiston/Burke Museum.
Photo: Rachel Ormiston/Burke Museum.
"This program is important, because while art-marking is flourishing in many Native communities—especially along the Northwest Coast—in other communities there are few teachers and even fewer historical artworks from which to learn," Dr. Kathryn Bunn-Marcuse, director of the Bill Holm Center and Burke Museum curator of Northwest Native art said. "The cultural creations in the Burke's collection are imbued with the knowledge of their makers and can be a catalyst for transferring this knowledge across generations."  
As Nuxalk artist Latham Mack said of his visit to the Burke: "It's great to go and study the old pieces, to look at them, and hold them. You feel their energy. You can't get over the quality, the detail, in the pieces. They're some of the best teachers you get."  
"Studying like this is an extension of our apprenticeship with our ancestors," said Haida artist Evelyn Vanderhoop, a previous BHC grant recipient.  
Grant applications for 2022 are open until December 3, 2021, with notifications of awards in early January 2022. Native and First Nations artists can apply at burkemuseum.org/bhcgrants. 
Applications for grants in 2023 will open in Fall 2022. Please share this article with others who may be interested in applying!