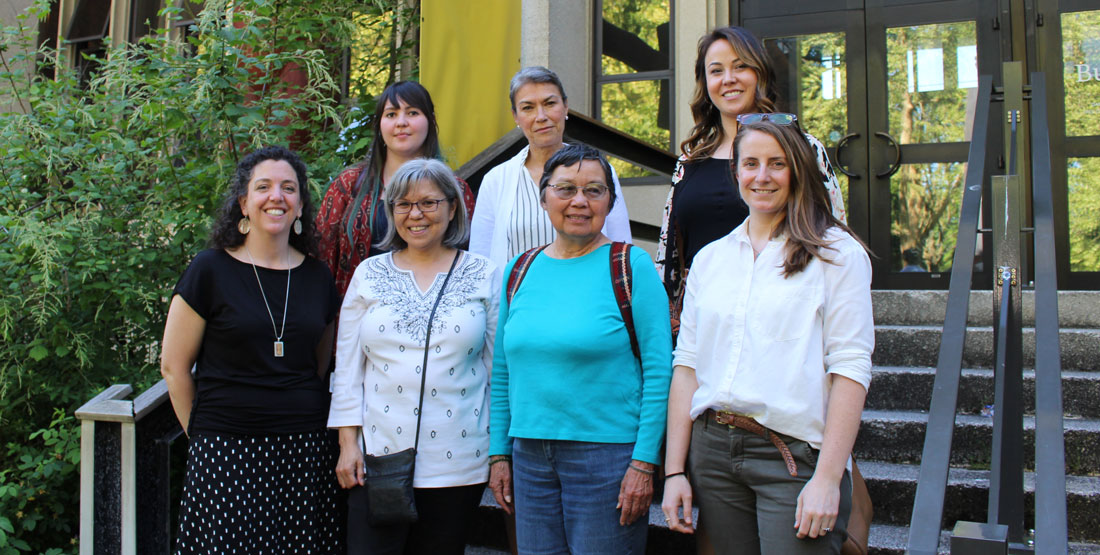 Photo: Cathy Morris/Burke Museum
Photo: Cathy Morris/Burke Museum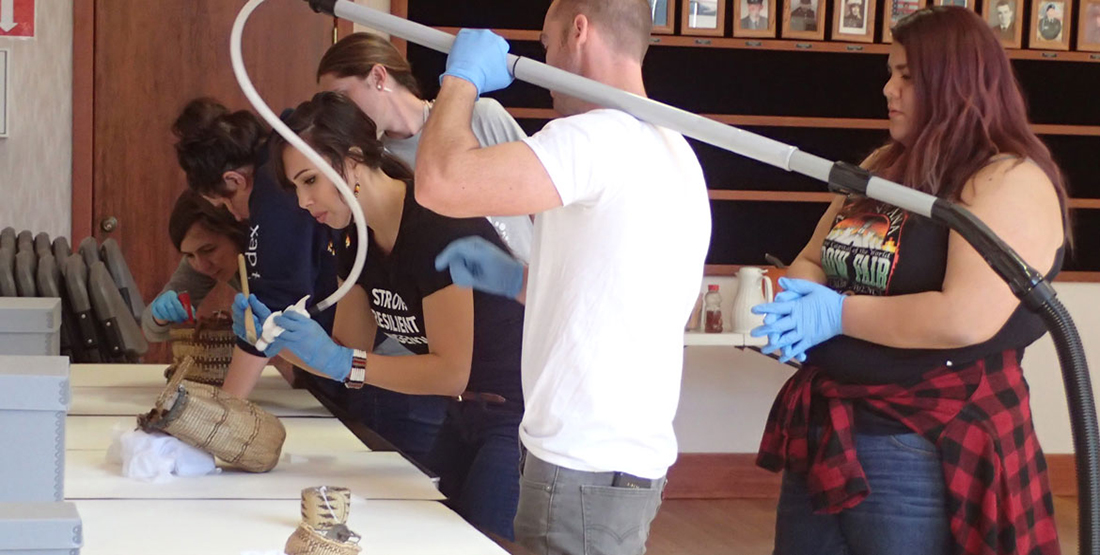 Photo: Sara Siestreem
Photo: Sara Siestreem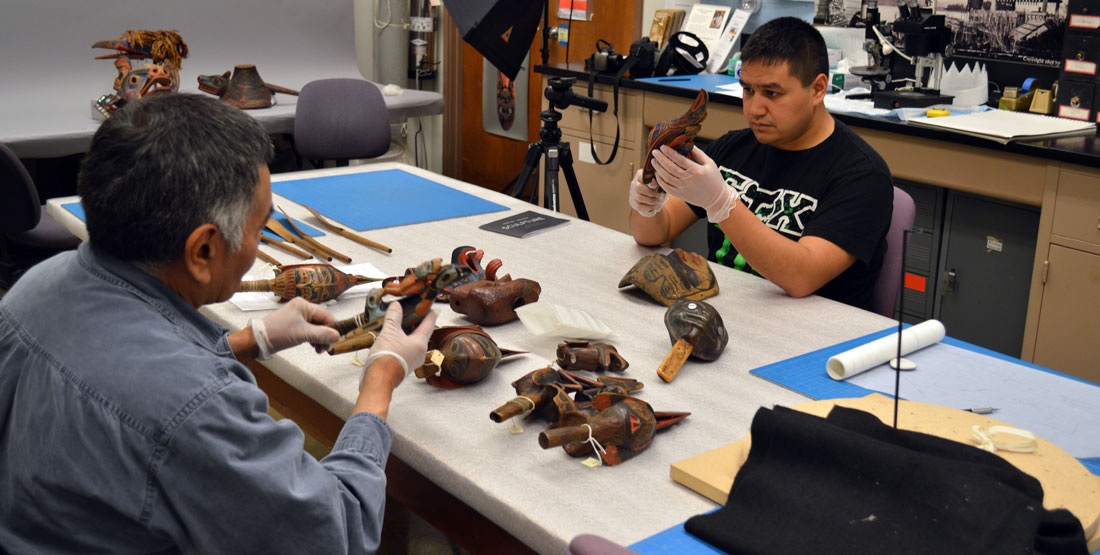 Photo: Burke Museum
Photo: Burke Museum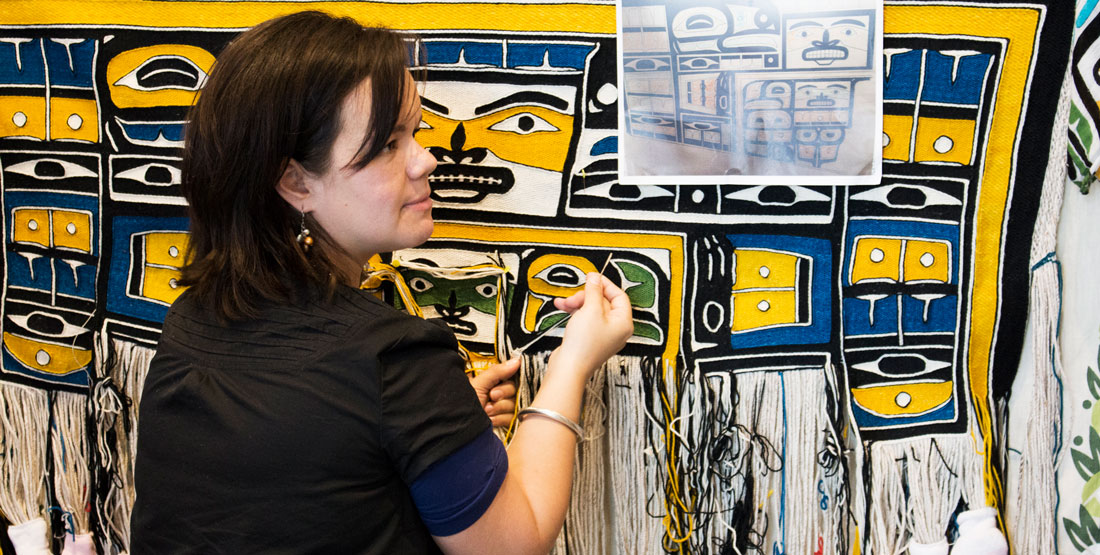 Photo: Rachel Ormiston/Burke Museum
Photo: Rachel Ormiston/Burke Museum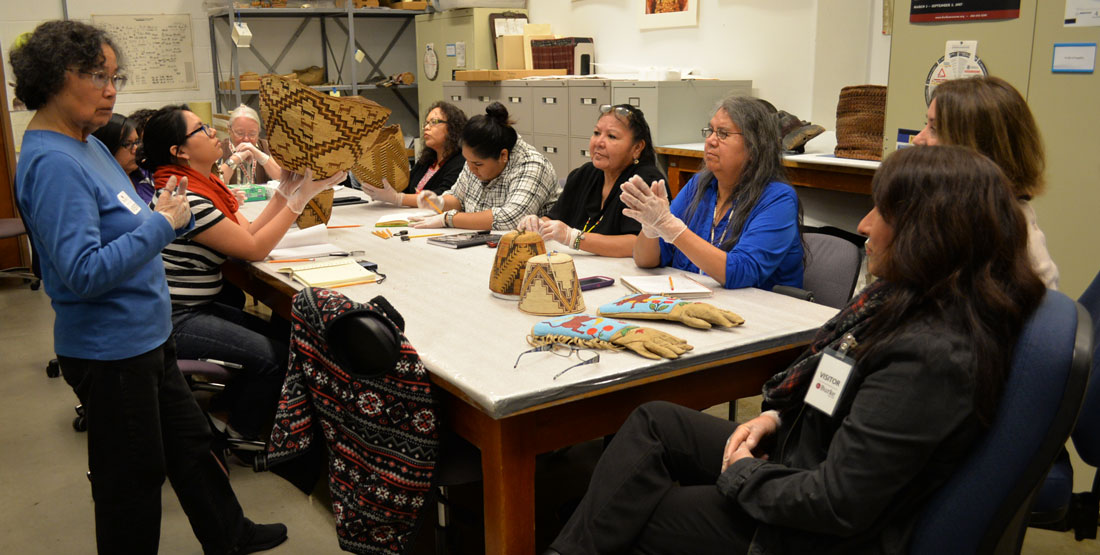 Photo: Burke Museum
Photo: Burke Museum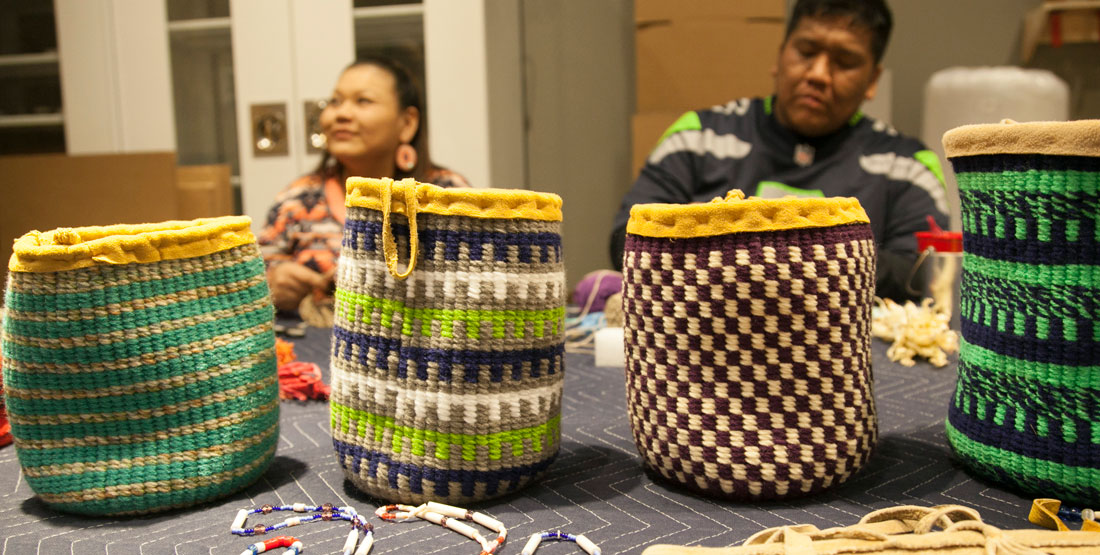 Photo: Cathy Morris/Burke Museum
Photo: Cathy Morris/Burke Museum
Grant Opportunities
The Bill Holm Center offers research grants to Native artists and other researchers as well as University of Washington graduate students who are interested in Northwest Native Art. Applications are reviewed by the Bill Holm Center advisory board and awarded once a year.
Artist Family Fellowship Grant
Mentor-Apprenticeship Grant
Visiting Artist/Researcher Grant
Support the Bill Holm Center
The work of the Bill Holm Center is made possible by the generous support of individuals and foundations passionate about fostering appreciation and understanding of Northwest Native art. 
Photo: Richard Brown Photography
Photo: Richard Brown Photography