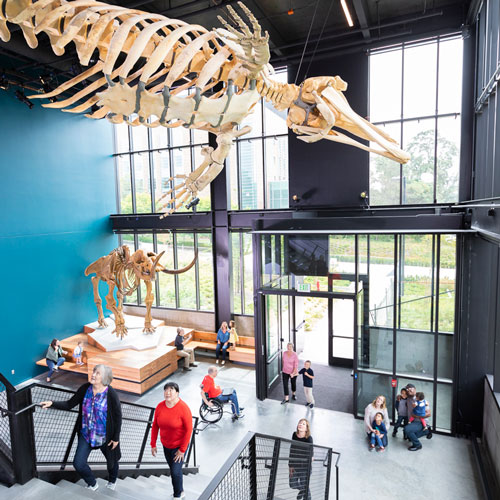 Photo: Mark Stone/University of Washington
Photo: Mark Stone/University of Washington
Celebrate your special event in the New Burke
Hold your special event in the new Burke Museum and give your guests an experience they'll never forget! 
The New Burke turns the traditional natural history and culture museum "inside out," featuring three floors of galleries with visible collections and labs. Iconic artwork, intricate artifacts, and massive dinosaurs dazzle in event spaces. 
Your Event Supports the Burke
Revenue from event rentals supports ongoing programming and exhibits, and helps the Burke protect the collections and information we hold for future generations—thank you!
Experience the New Burke
The new Burke Museum is the perfect place to celebrate. We're now booking for private events beginning October 19, 2019.
Photo: Rachel Ormiston/Burke Museum
Photo: Rachel Ormiston/Burke Museum
Now Booking
Celebrate in the New Burke
Meetings
Unique meeting spaces accommodating up to 75 people, turning trainings and retreats into opportunities to learn about and connect to science and culture.
Receptions
Surround your guests with iconic objects of the natural history and cultures of Washington state at your next reception-style event for up to 300 people.
Banquets
The Burke Museum is an exquisite setting for your next banquet, celebrate with up to 160 guests in the new museum.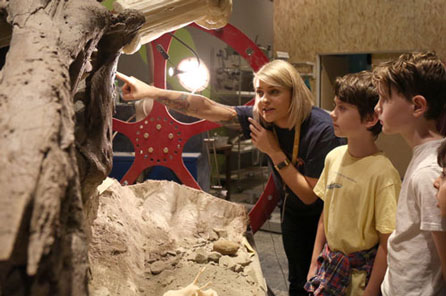 Gallery Experiences
Many event rental options include exhibit access for your guests.
Take your event to the next level and reserve the entire museum to give your guests the full Burke experience. Lab activation and equipment rental support are available as package add-ons.