General FAQs | Temporary Closure
Why is the museum closed?
We have been monitoring and following guidance from the CDC, Public-Health - Seattle & King County, and other public officials regarding COVID-19. The State and King County has mandated that social gatherings be canceled or postponed.  
As a public gathering space, we closed the museum to comply with these guidelines and as a preventative action to slow the spread of the COVID-19 virus and ensure the safety of our community.
 
Why did you cancel all March events?
Public health and government agencies mandate that social gatherings be canceled or postponed—which includes events held at the Burke Museum. This preventative measure reduces the risk of spreading Coronavirus. We plan to reschedule as many of our events as possible and hope you will join us then! 
If you purchased a ticket to Burke NiteLife: FIRE, we can apply your ticket to our next event, NiteLife: WIND on May 16. Or we can give you a full refund. Please contact burkevis@uw.edu or 206.616.8616 for an exchange or a refund.
We will reopen when University, County, and State agencies advise that we can do so without increasing the risk of spreading COVID-19 at that time. Please check our Visit page for the latest information.
What does the closure mean for me as a Burke Museum member?
Thank you for your support of the Burke Museum—memberships keep our museum strong, especially during challenging times like these. We recognize that this closure impacts the value of the membership package you purchased. If you would like us to extend your membership expiration date to make up for the time of our closure, please call the membership office at 206.616.6057 or email us at burkemem@uw.edu.
I miss the Burke! What activities and resources do you have available online while you're closed to the public?
We miss you, too! We launched Burke from Home so you can visit the museum virtually through resources and activities for all ages. Check back often—we'll be updating frequently. We can't wait to see you again! 
Have FREE Weekly Curriculum Packets sent to your inbox from our Burke Education team. 
Each curriculum packet features a different theme, so there's something new to look forward to each week.
I bought a general admission ticket/NiteLife: FIRE ticket, what can I do? Can I have a refund?
Would you like to reschedule your ticket to a later (post-March) date? For NiteLife, we can apply your ticket to our next event, NiteLife: WIND on May 16. Or we can give you a full refund. 
Please contact burkevis@uw.edu or 206.616.8616 for an exchange or a refund.
Are you still planning to hold events later this spring (like Dino Weekend)?
Yes! At this time, our plan is to hold events later this spring like Dino Weekend May 29–31 as public health conditions allow.
Is the University of Washington closed?
No. At this time, the University remains open, but all classes and exams have been shifted to online for the duration of Winter quarter and the beginning of Spring quarter. Additional resources are available on the University of Washington website.
What can I do to help the Burke since I can't buy a ticket and come visit?
Thank you for asking! Donor support has never been more important as we navigate temporary museum closure and the health of our shared community. Online gifts can be made from the Support section of our website. 
If you'd like to speak to someone about making a gift, please contact Anna O'Donnell, Director of Development, at 206.543.9539.
Hours
Daily: 10 AM – 5 PM
Last admission at 4:30 PM
First Thursday of each month: 10 AM – 8 PM
Closures
January 1 (New Year's Day): Closed
June 20 (Annual Spring Fundraiser): Closed
July 4 (Independence Day): Closed
November 28 (Thanksgiving): Closed
December 24 (Christmas Eve): Close at 3 PM
December 25 (Christmas): Closed
December 31 (New Year's Eve): Close at 3 PM
Admission Prices
| | |
| --- | --- |
| Adult | $22 |
| Senior (62+) | $20 |
| Student (non-UW) | $14 |
| Youth (Ages 4–17) | $14 |
| Youth (Ages 3 and under) | FREE |
| UW student, faculty, staff & retirees (Limit 1 per Husky Card) | FREE |
| First Thursday of each month (Learn more) | FREE |
Come Back
Members Experience More
Starting at $60, a Burke Museum membership pays for itself in only 3 visits!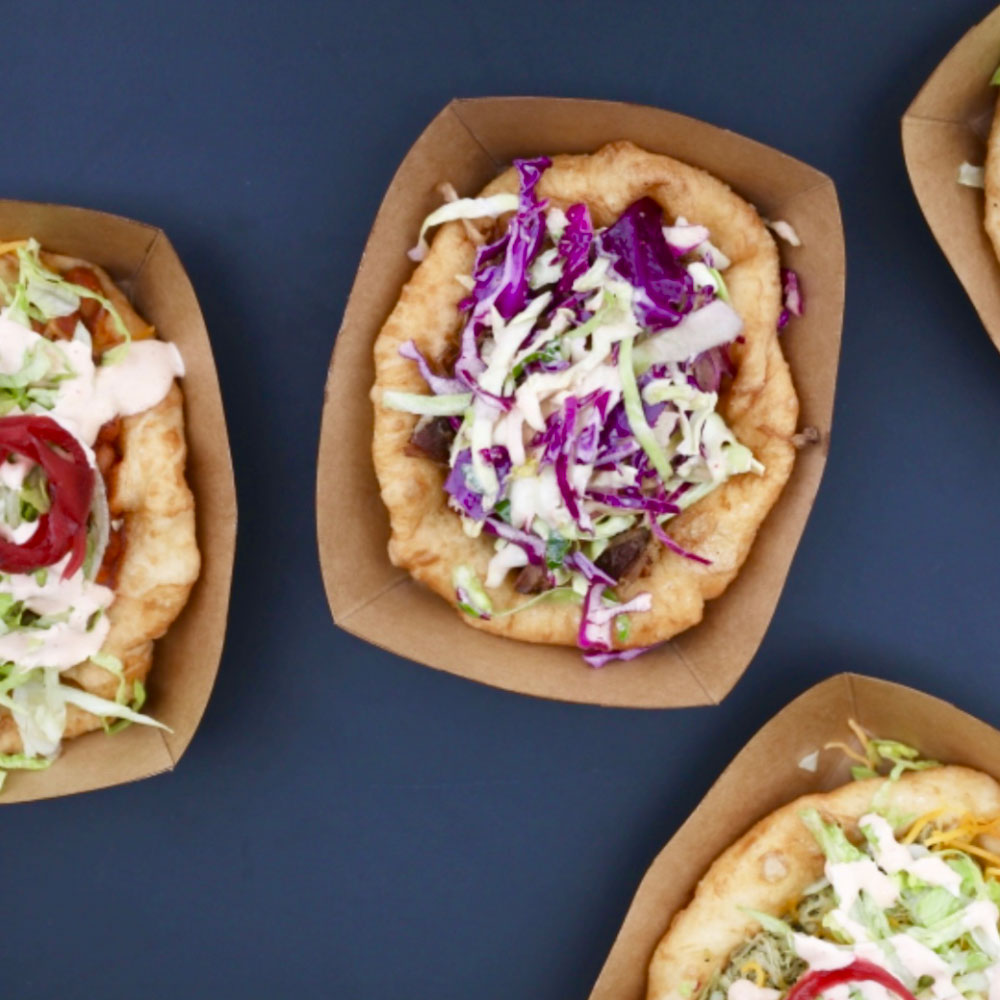 Off the Rez Café
Enjoy delicious, world-renowned fry bread and other foods made of locally-sourced ingredients at Off the Rez Café. The Café entrance is located at the Burke Museum off of Memorial Way/17th Ave NE. 
Hours
Off the Rez Café will be closed March 12–31. 
The café is the first brick-and-mortar location of Off the Rez, ranked one of the top 25 food trucks in America by Food Network. Independently owned and operated by Mark McConnell and Cecilia Rikard, Off the Rez is dedicated to sustainability with seasonal menu items. Their tasty food is set in an airy café, with indoor-outdoor dining on a patio made possible by a pivoting window wall.
About Your Visit
We look forward to welcoming you to the Burke Museum! If you have any questions or need assistance, please ask someone in a Burke shirt. We're here for you! 
Land Acknowledgement
The Burke Museum stands on the lands of the Coast Salish Peoples, whose ancestors resided here since time immemorial. Many Indigenous peoples thrive in this place—alive and strong.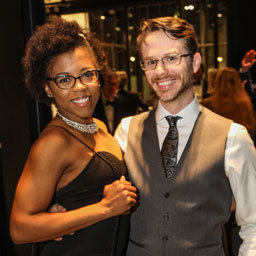 Private events at the Burke Museum
Host your one-of-a-kind gathering at the Burke Museum and give your guests an experience they'll never forget.