"Studying like this is an extension of our apprenticeship with our ancestors."
Evelyn Vanderhoop (Haida)
Grant Opportunities
The Bill Holm Center offers research grants to Native artists and other researchers as well as University of Washington graduate students who are interested in Northwest Native Art. Applications are reviewed by the Bill Holm Center advisory board and awarded once a year. Coming soon: Artist-in-Residence 2020.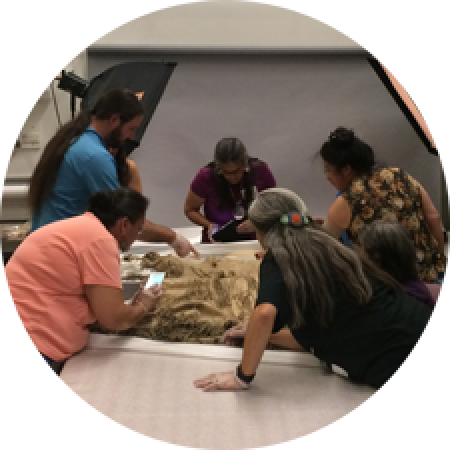 Artist Family Fellowship
Supports the travel and study at another institution, as well as teaching and art production for a group of participants.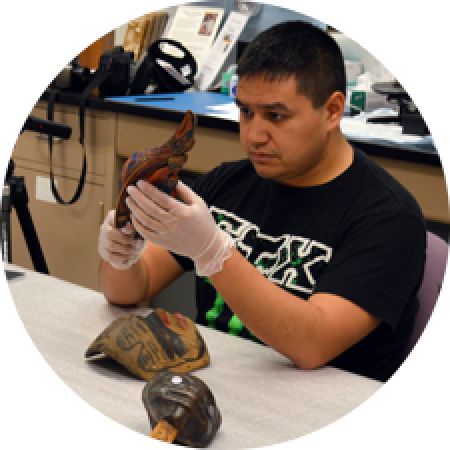 Mentor-Apprenticeship
Supports mentor artists in the transference of cultural and artistic knowledge with apprentices.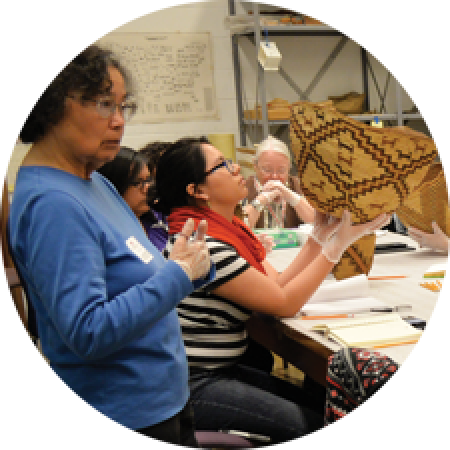 Workshops
Supports artists, communities, or arts organizations in hosting workshops offsite in a local community or onsite at the Burke Museum (starting October 2019).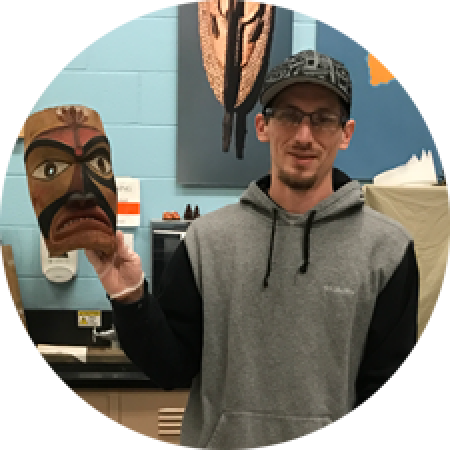 Visiting Researcher
Funds for artists/researchers to travel to the Burke Museum starting October 2019.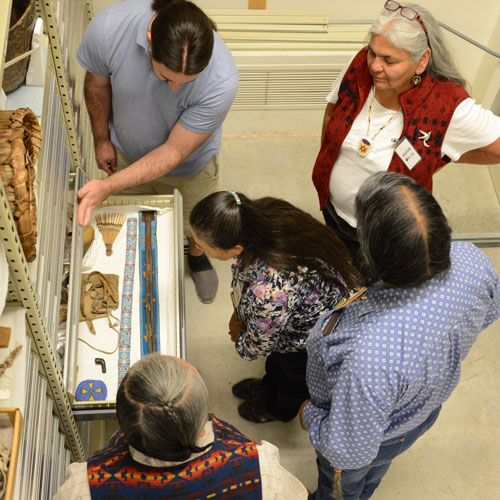 Photo: Sven Haakanson/Burke Museum
Photo: Sven Haakanson/Burke Museum
The Bill Holm Center is part of the Culture Department at the Burke Museum of Natural History and Culture. 
Contemporary Culture
Search or browse for Pacific Northwest Native art at the Burke through the Contemporary Culture Database. Photographs of most cultural objects and over 5,000 photos from our archive collections are accessible online.
Archaeology
Archaeological artifacts and records are available by filtering for "Archaeology" in the Burke Museum Collections Database.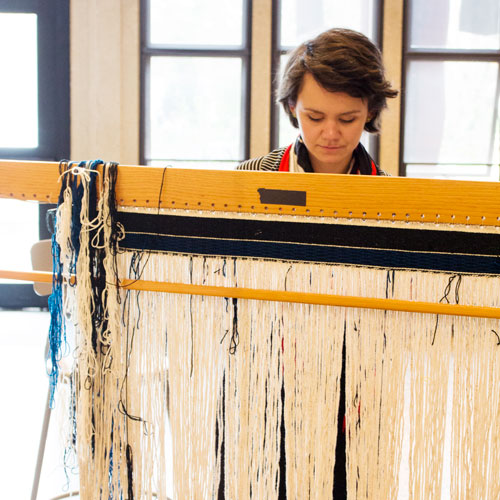 BHC News & Updates
Stay informed about grant application openings, news and other periodic email updates from the Bill Holm Center.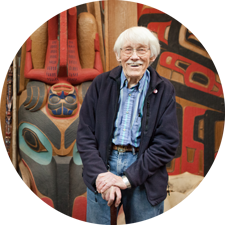 About the Bill Holm Center
The Burke Museum established the Bill Holm Center in 2003. The Center honors Bill Holm's remarkable career and continues his legacy of sharing the resources of the Burke Museum with people and communities across the globe.
Support the Bill Holm Center
The work of the Bill Holm Center is made possible by the generous support of individuals and foundations passionate about fostering appreciation and understanding of Northwest Native art. 
Photo: Richard Brown Photography
Photo: Richard Brown Photography