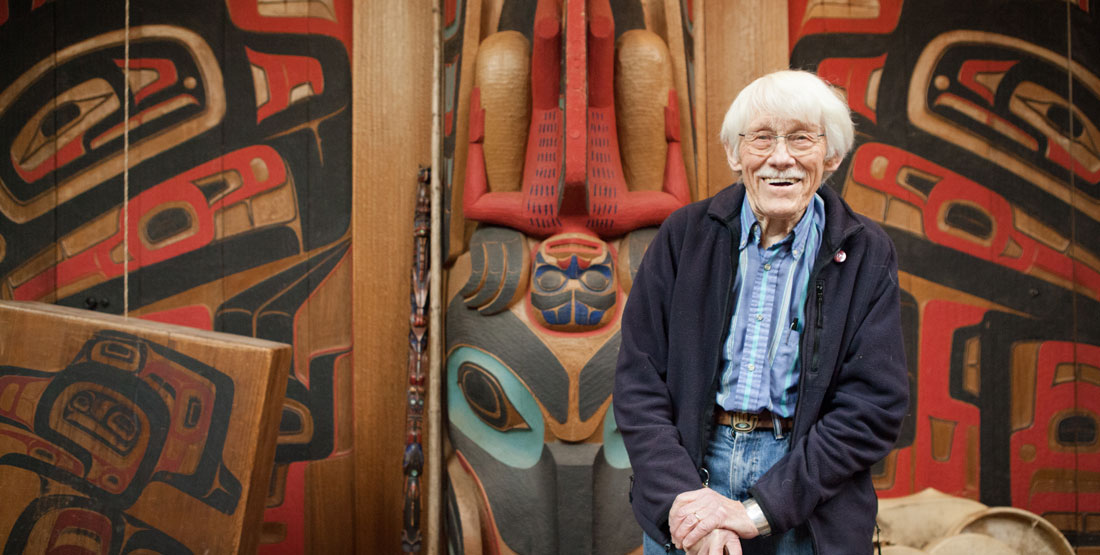 Photo: Allyce Andrews
Photo: Allyce Andrews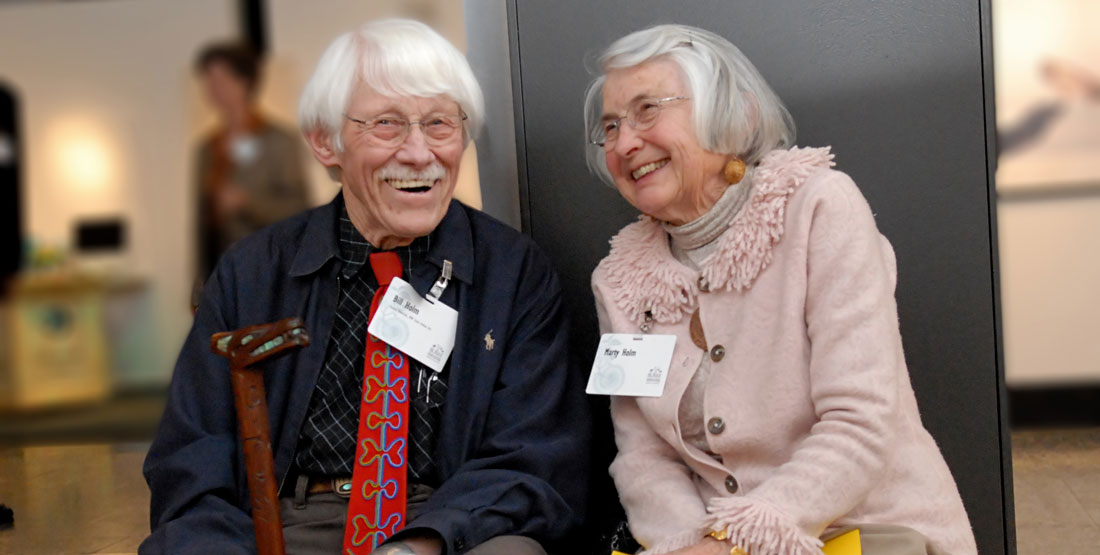 Photo: Jack Storms
Photo: Jack Storms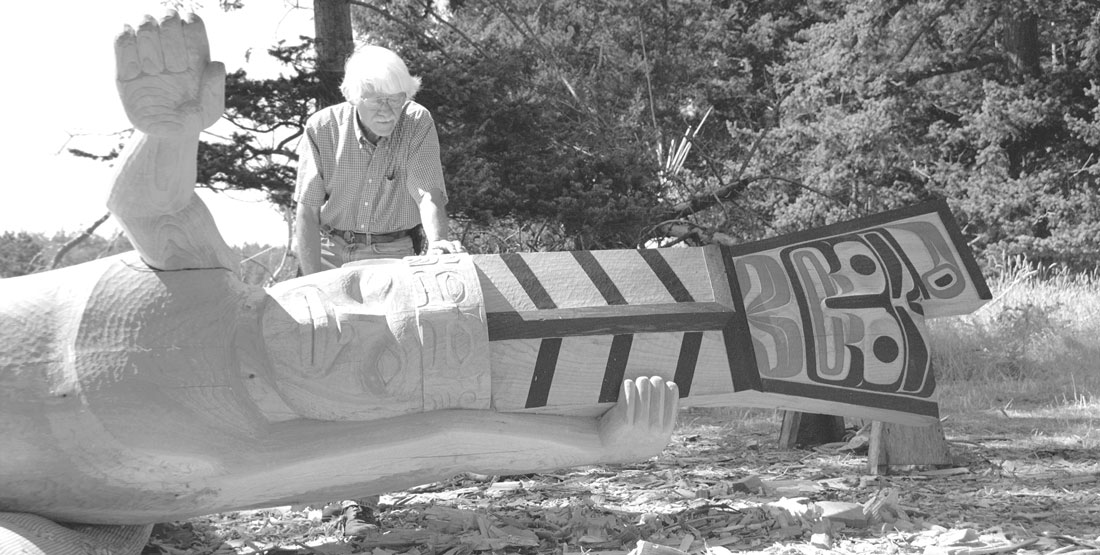 Photo: Burke Museum
Photo: Burke Museum
His book, Northwest Coast Indian Art, An Analysis of Form (1965) has sold over 100,000 copies and is one of the all-time best-selling books published by the University of Washington Press. This book is credited with having drawn a remarkable number of artists into their own practice of Northwest Coast art, and his classes at the University of Washington broadened the understanding and appreciation of that art in several generations of students.
His eight books have won scholarly acclaim and recognition with four Washington State Governor's Writers Awards, and two special Governor's awards. His achievements as an artist were celebrated in a 2000 book, Sun Dogs and Eagle Down, The Indian Paintings of Bill Holm. In 2001, he was honored with a certificate of appreciation from the Tlingit, Haida, and Tsimshian people of Southeast Alaska through the Sealaska Heritage Institute.
The Native American Art Studies Association recognized him with its Honor Award in 1991. The UW honored him with a Distinguished Achievement Award from the College of Arts and Sciences in 1994 and selected him to give the annual University Faculty Lecture in 2003. In 2008 he received an honorary doctoral degree from the University of Alaska, Fairbanks.
To learn more about Bill Holm:
View A Man from Roundup: The Life and Times of Bill Holm (PDF), a 2003 biography by Lloyd J. Averill, one of Bill's colleagues and longtime friends.
Support the Bill Holm Center
The work of the Bill Holm Center is made possible by the generous support of individuals and foundations passionate about fostering appreciation and understanding of Northwest Native art. 
Photo: Richard Brown Photography
Photo: Richard Brown Photography