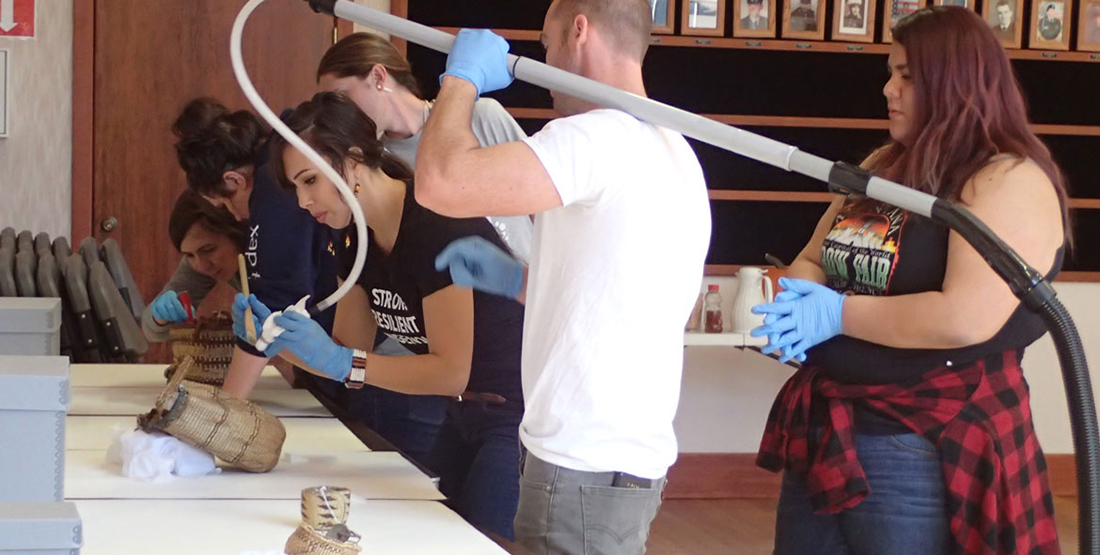 Photo: Sara Siestreem
Photo: Sara Siestreem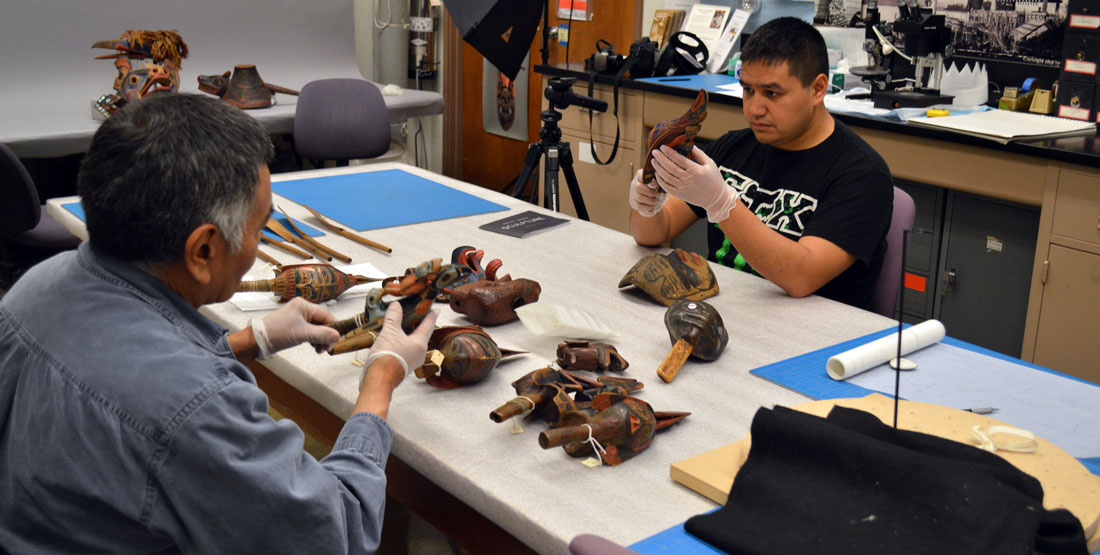 Photo: Burke Museum
Photo: Burke Museum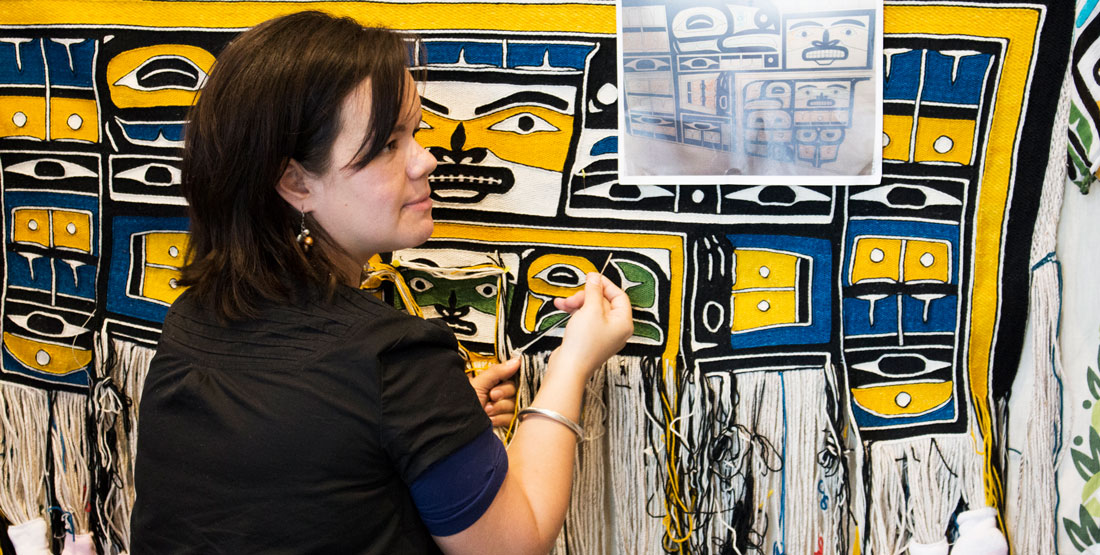 Photo: Rachel Ormiston/Burke Museum
Photo: Rachel Ormiston/Burke Museum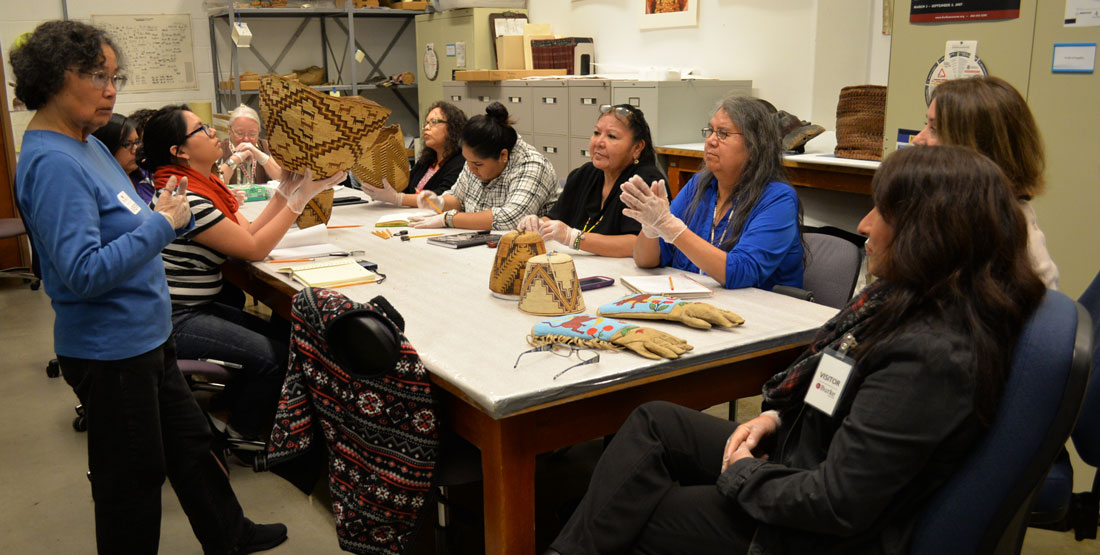 Photo: Burke Museum
Photo: Burke Museum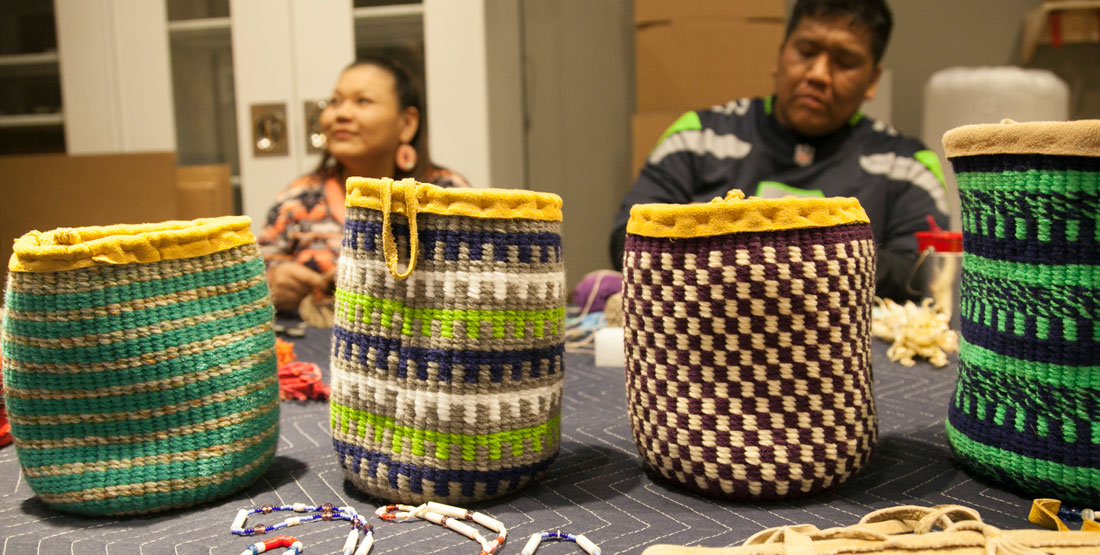 Photo: Cathy Morris/Burke Museum
Photo: Cathy Morris/Burke Museum
Grant Opportunities
The Bill Holm Center offers grants for researchers to study and learn from the Burke Museum's Heritage: Arts & Cultures collections. These grants include options to supplement the research experience with accompanying researchers, public demonstrations in the Burke Museum's artist studio, and/or onsite artist workshops. Visiting researcher grants are awarded for a period of 1–3 days of research time, 2 travel days, and any additional days needed for demonstrations or workshops. Grant award includes funding to cover meals, transportation, lodging, and an honorarium.
Applicants may also apply for additional funding for:
Travel for additional mentors, apprentices, elders, and colleagues
Hourly compensation for demonstrations in the Artist Studio
Onsite collections-based workshop supplies and artist fees
Virtual collections access before/after in-person visits are also available.
Our next grant cycle will begin in Fall 2022.
Support the Bill Holm Center
The work of the Bill Holm Center is made possible by the generous support of individuals and foundations passionate about fostering appreciation and understanding of Northwest Native art. 
Photo: Richard Brown Photography
Photo: Richard Brown Photography