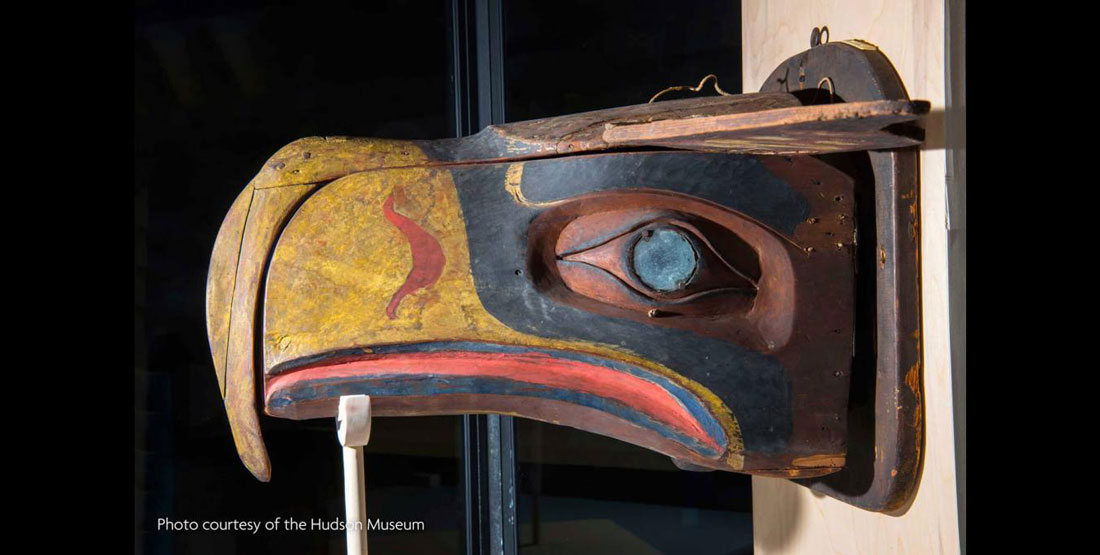 Photo: Hudson Museum
Photo: Hudson Museum
It is so exciting to know where the mask is today and to have the chance to learn more about it. Gretchen sent color photographs of the mask both open and closed. The image of the closed mask shows the "wings" above the eye lying horizontally rather than vertically like ears or horns, as in the Inverarity photo.
The open color view of the mask shows that the front of the beak lifts up to become the long neck and head of another bird with a human face on its chest. The wings that appear to be ears when closed stretch out to the sides while open, while the two sides of the eagle's beak open to reveal yet another human face inside.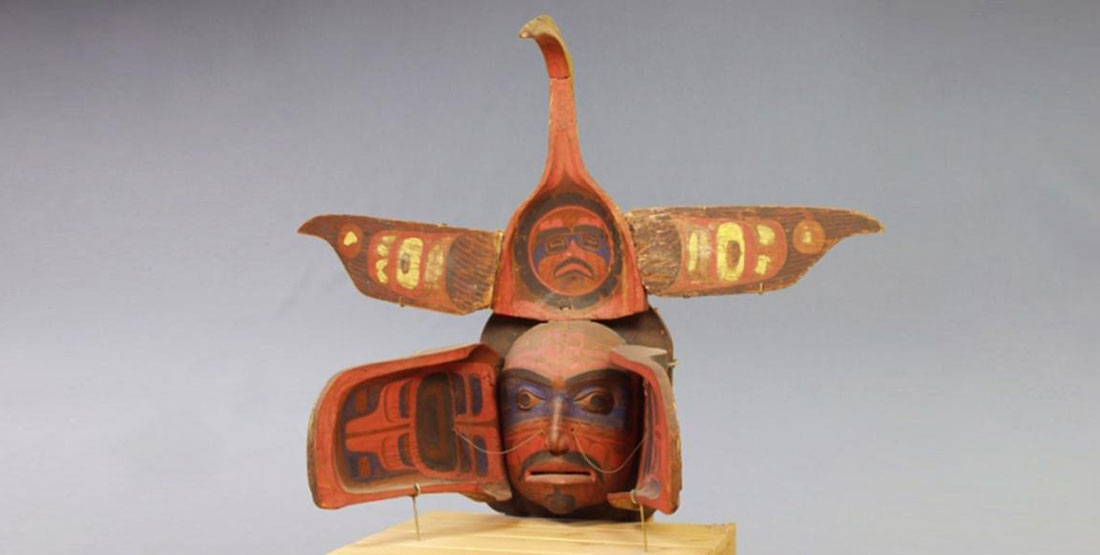 Photo: Hudson Museum
Photo: Hudson Museum
According to the Hudson Museum, the mask was part of the collection of the German surrealist artist Max Ernst, and after his death in 1976 was acquired by a private collector, William P. Palmer III. The Palmer collection came to the Hudson Museum in 1982.
According to oral history, anthropologist Richard Emerick, the founder of the Hudson Museum, knew that this Kwakwaka'wakw (pronounced: KWA-kwuh-kyuh-wakw) mask from the northeast corner of Vancouver Island was a source for the Seahawks logo design, but the Museum had no written documentation about this.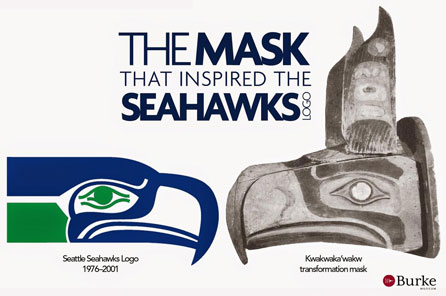 Photo: Burke Museum
Photo: Burke Museum
The mask had been on exhibit in past years, but had always been shown in the open position, so its similarity to the Seahawks logo was concealed.
After the Seahawks won the Superbowl, Gretchen told Isla Baldwin, a board member of the Hudson Museum, about the oral history of the mask as the Seahawks logo design inspiration and after a bit of research Baldwin discovered our blog post.
I am very happy to know where this Kwakwaka'wakw transformation mask now resides, and am grateful to Gretchen for sending color photos of it. I hope to pay the mask a visit soon in Maine!
Explore More
Keep reading to discover more about the Seahawks mask and its journey to Seattle.