Land Acknowledgement
The Burke Museum stands on the lands of the Coast Salish Peoples, whose ancestors resided here since time immemorial. Many Indigenous peoples thrive in this place—alive and strong.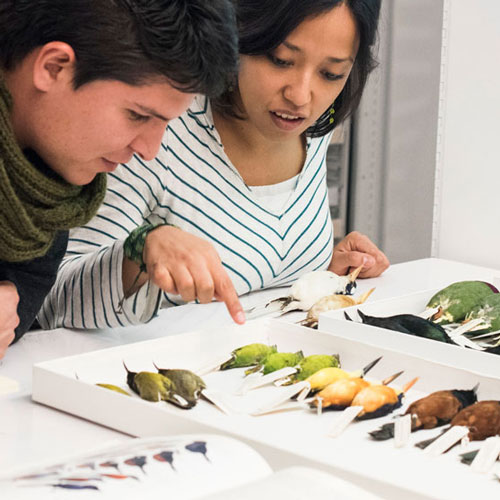 18 Million Objects, Infinite Stories
The Burke's collections help sustain cultural traditions, enable groundbreaking scientific research, and advance conversations that matter to us all today.
The collections are records of our past and investments in our future. The Museum's curators—faculty members at the University of Washington—grow collections in the anticipation of change: continued disruption to ecosystems, shifting cultural landscapes and advances in technology we have yet to imagine.
Students, researchers, artists and community members draw on the collections to build knowledge of our world—and address challenges facing communities in the Pacific Northwest and around the globe.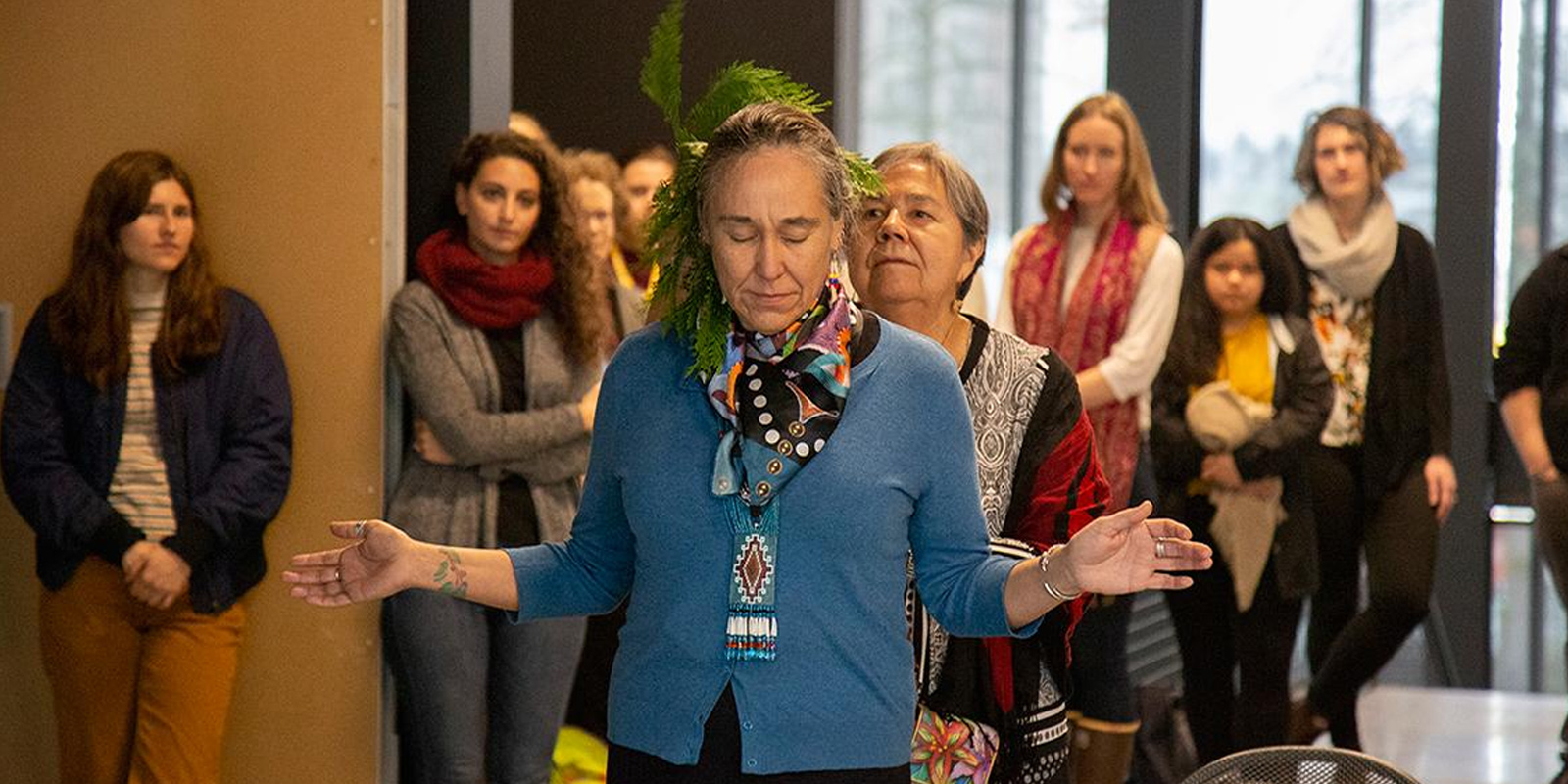 The Burke Museum is a public resource committed to building an inclusive environment that welcomes and values all people.
We foster a culture of equity, collaboration, accessibility and responsible interpretation. We also recognize the educational and institutional benefits of diversity and value the unique backgrounds of everyone who uses the museum. In an effort to further our values, we will continue to develop inclusive programming to remain relevant and serve our communities with integrity.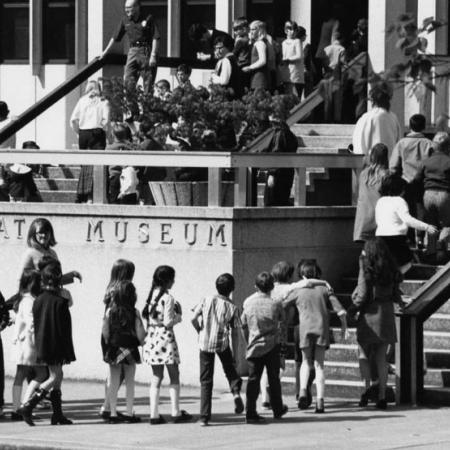 Photo: University of Washington Libraries Special Collections Division, Negative #UW19956z
Photo: University of Washington Libraries Special Collections Division, Negative #UW19956z
A Museum for Everyone
The Burke Museum was founded in 1885 by the Young Naturalists, a group of curious teenagers inspired by seeing Seattle transform before their eyes. For 130 years, the Museum has built upon this legacy, collecting objects that help us understand how the Northwest has grown and changed.
The Young Naturalists sought designation as the State Museum to ensure their collections would be a public resource for generations. Regardless of who you are or where you came from—whether your family just got here or has called this land home for millennia—this is your museum.
Annual Reports
See a snapshot of the Burke
through highlights from past years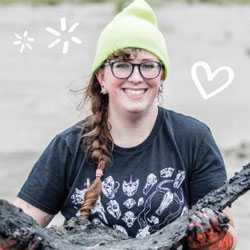 Volunteer at the Burke
Our generous volunteers contribute to scientific discoveries and cultural knowledge, meet people with similar interests, and help visitors connect to the world around them. Join us today!
Photo: Rachel Ormiston/Burke Museum
Photo: Rachel Ormiston/Burke Museum