New Burke Museum Ribbon Cutting Ceremony
5 Things WE LOVE About the New Burke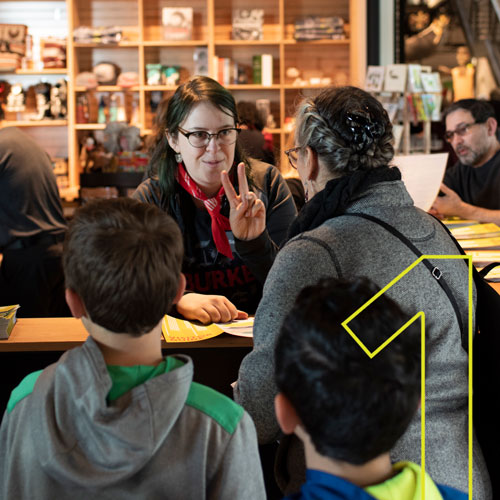 Being open!
We missed you, and were thrilled to welcome more than 25,000 visitors in our first month. It is so wonderful to see so many old friends and new faces in the Burke.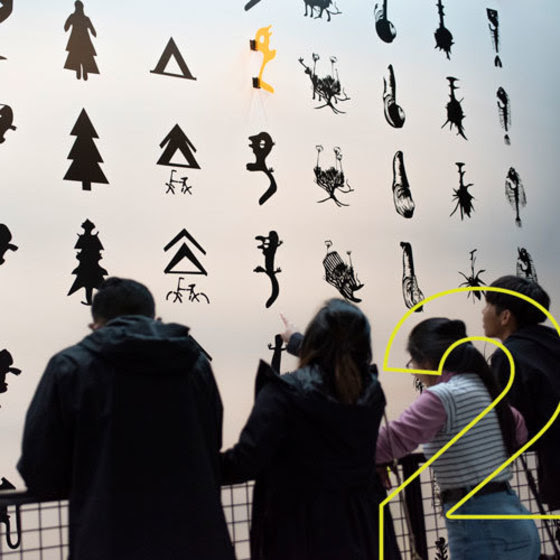 "Synecdoche"
"Synecdoche" by RYAN! Feddersen (Okanogon and Lakes) makes people stop in their tracks to examine all the symbols and watch the colors change with the light.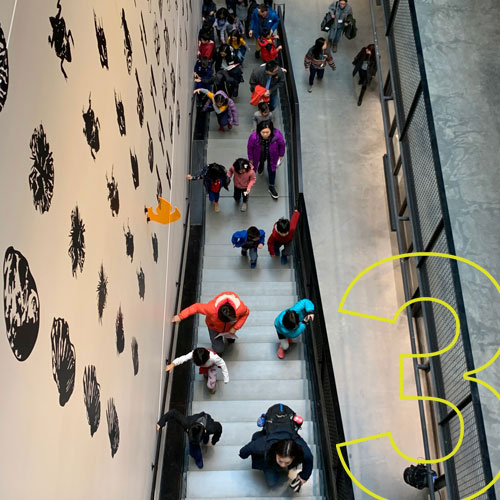 Excited voices
The sound of kids' excited voices as they rush up the stairs to start exploring the Burke (and the sound of their parents and teachers reminding them to WALK!).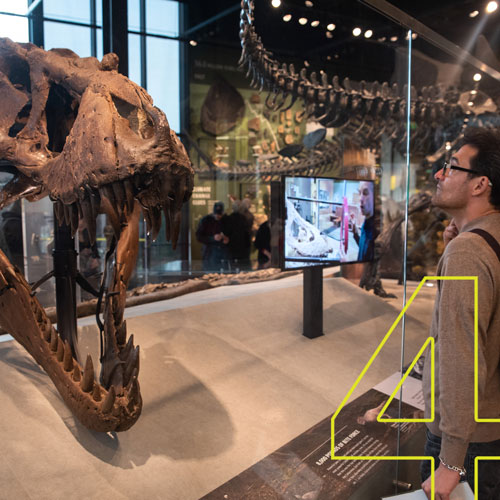 Photo: Timothy Kenney/Burke Museum
Photo: Timothy Kenney/Burke Museum
Visitors' reactions
Visitors' reactions to all the new objects in the galleries, especially their awe when they find out the T. rex skull isn't painted or augmented with casts. That's the REAL DEAL, folks.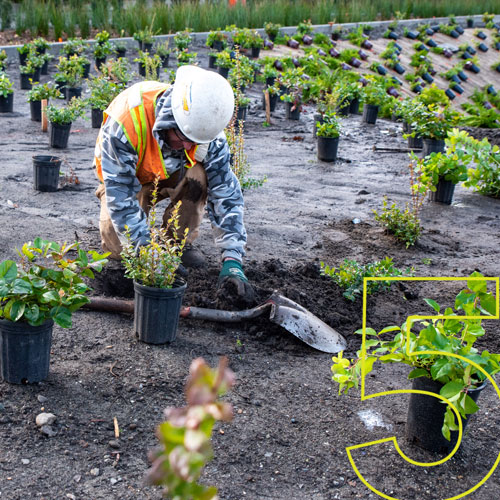 The huckle-babies
The New Burke landscape designed by GGN features more than 70,000 native plants grown by Oxbow Farm & Conservation Center, including evergreen huckleberries started from seed three years ago, and a new Camas meadow planted with the help and blessing of Native food gatherers.
5 Things YOU LOVE About the New Burke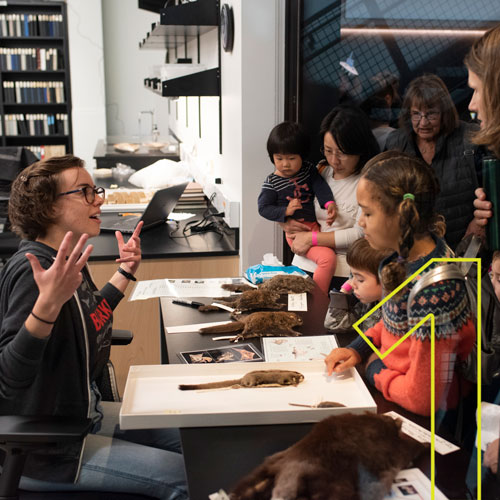 Open labs
"They turned the museum 'inside out' so you can see the curators and [researchers] at work, which was really interesting and engaging. Awesome volunteers who were really knowledgeable—a great experience for all ages!" —Erin G.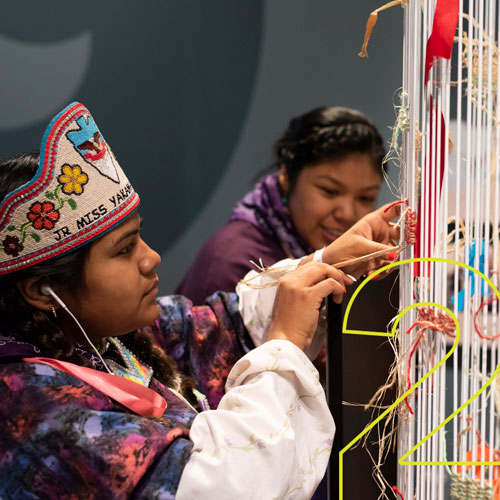 "Reflections" weaving interactive
The "Reflections" weaving interactive reinforces the goal of the Culture is Living gallery: to break down traditional museum authority and bring the expertise and knowledge of communities to the forefront. It's such a popular activity, we had to buy more ribbons!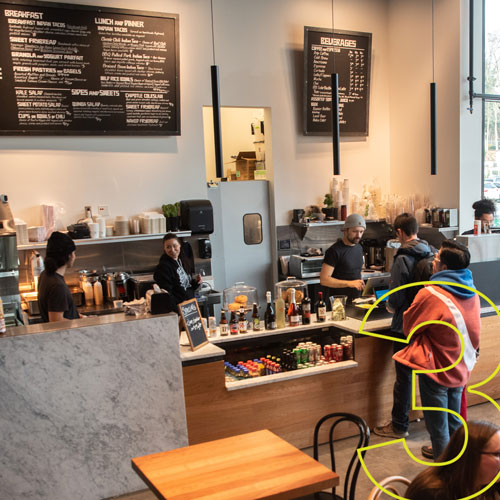 Photo: Timothy Kenney/Burke Museum
Photo: Timothy Kenney/Burke Museum
Off the Rez Café
Off the Rez Café was recently named one of Seattle Eater's "Hottest Seattle Restaurants."
"So delicious!! I could eat an endless supply of that fry bread! We got the veggie chili taco, plain fry bread and veggie/quinoa salad...and then we went back and got more fry bread :P" —A. Leader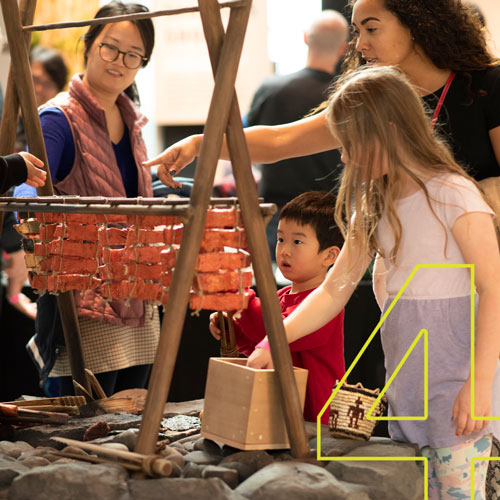 "Sharing Hearth"
The "Sharing Hearth" in the Our Material World gallery lets visitors young and old discover traditional Northwest foods, cooking tools and methods.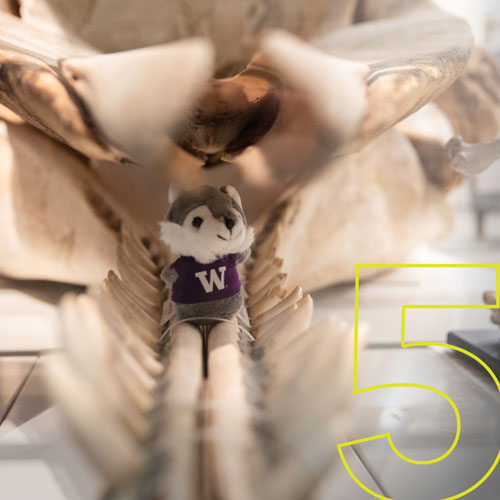 Photo: Timothy Kenney/Burke Museum
Photo: Timothy Kenney/Burke Museum
Hidden Huskies
The "Hidden Husky Hunt" is a fan favorite with kids. Grab a map at the Admission Desk and search for Harry in the labs on your next visit!
Thank you
Thank you to more than 1,000 donors who contributed nearly $40 million to the New Burke, the annual donors who make it possible to operate and grow the museum, our loyal members, and the hundreds of volunteers who helped us move and open the new museum in 2019. We are humbled and grateful for your support.