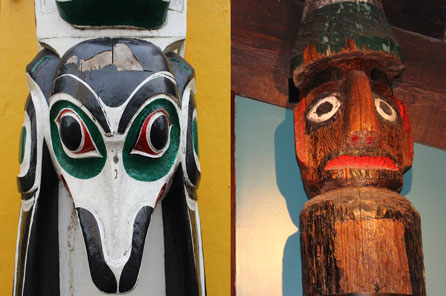 Photo: Burke Museum.
Photo: Burke Museum.
Totem poles were originally created by British Columbian and Alaskan indigenous communities, and were not historically a part of Washington's Native American art traditions. During the 1890's gold rush, the Seattle Chamber of Commerce stole a totem pole from the Tlingit village of Tongass to position the city of Seattle as the gateway to Alaska. The iconic artwork continues to symbolize the city, with buildings like the Totem House adorned with this Northern-style art.
Built in 1939, the Totem House was originally the Northwesters' Arts and Crafts Shop. Subsequent owners of the shop said the frontal pole was carved by Jimmy John, a well-known Nuu-chah-nulth carver from the west coast of Vancouver Island.
This seemed curious to Bill Holm, curator emeritus of Northwest Coast art, and Wright, since the frontal pole is Haida in style. Unlike the frontal pole, the two watchmen figures that were originally placed on the corner posts (now displayed inside the restaurant) are carved in the Nuu-chah-nulth style, characterized by the figures' stepped flat oval facial planes, brows stepped up from flat cheek planes and eyes flat on the cheek planes. Haida facial structure typically has rounded eye orbs and carved ovoid-shaped eye sockets, so Wright determined that only the corner posts' figures were likely carved by Jimmy John.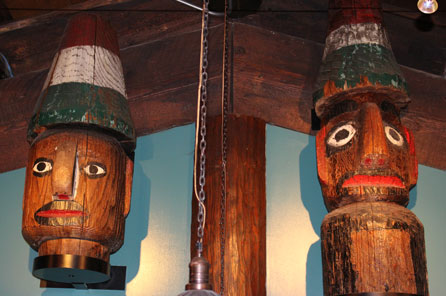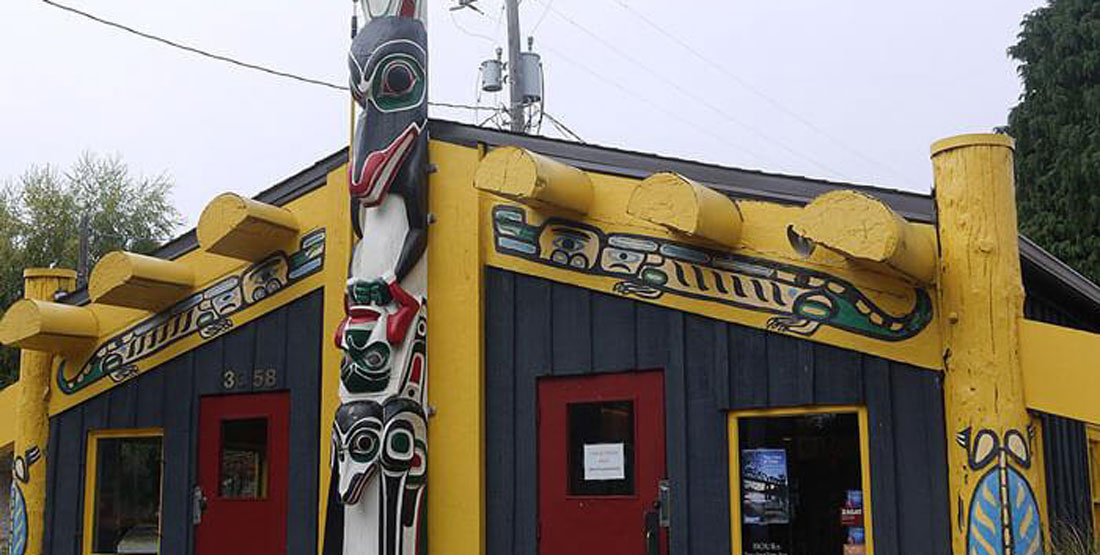 Holm determined that the Haida-style frontal pole is very similar to an argillite model pole in a local private collection, which was possibly for sale in the shop at the time the frontal pole was carved. Wright has now identified Zacherias Nicholas as the likely Haida artist who carved the model pole. A 1939 newspaper article stated the Totem House's main pole was carved by J. Houston and Leonard Porter, two non-native employees of the shop. Wright suspects they copied the model pole made by Nicholas.
Attribution of Northwest Coast art is not always easy; as information is unearthed, opinions change. We may learn more about the creation of these carvings in the future!