We plan each year's Foray in winter not knowing what the weather will be during our five-day collecting trip in summer. Seldom has the weather ever been an issue or even a lingering memory afterwards. Not this year.
While we were fortunate to be camped at 3,000 feet and usually collecting between 5,000–6,000 feet in and around the Calapooya Mountains in Willamette National Forest, southeast of Eugene, Oregon, it was still hot! The snowmelt river flowing through our camp helped cool us down after days of fieldwork during the historic heat wave that gripped the Pacific Northwest.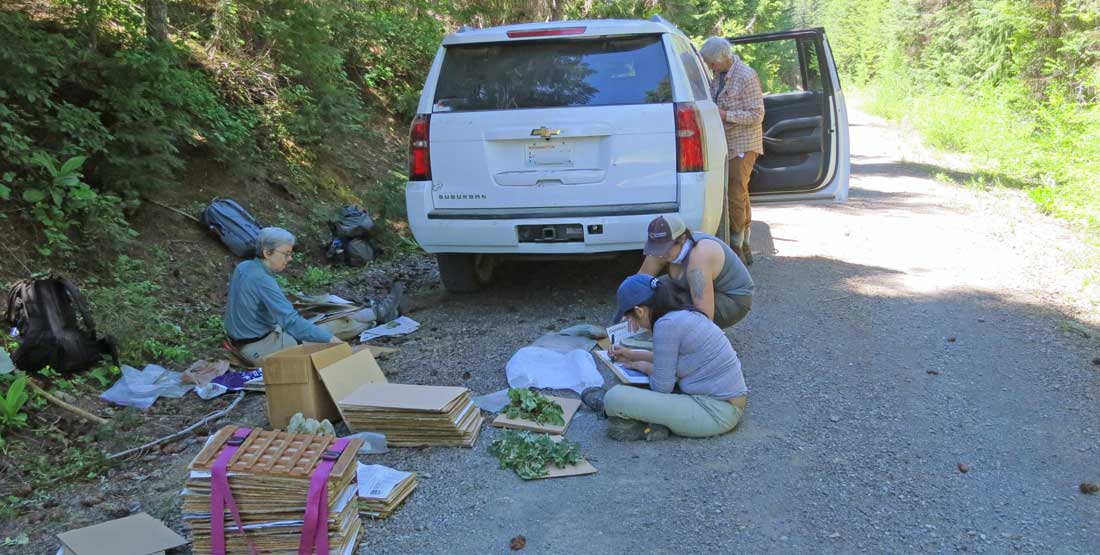 Photo: Jon Koenig
Photo: Jon Koenig
We spent three full days collecting at sites no more than an hour's drive along the gravel Forest Service roads that emanated throughout the river valley. Each morning, we broke into three groups of six or so members and targeted a different habitat to maximize plant diversity: subalpine meadows, low elevation forest understory, wet prairies, lakes and ponds, and rocky outcroppings. We made about 500 total collections, most of which were made in triplicate so that we can distribute the replicates to other herbaria in the region.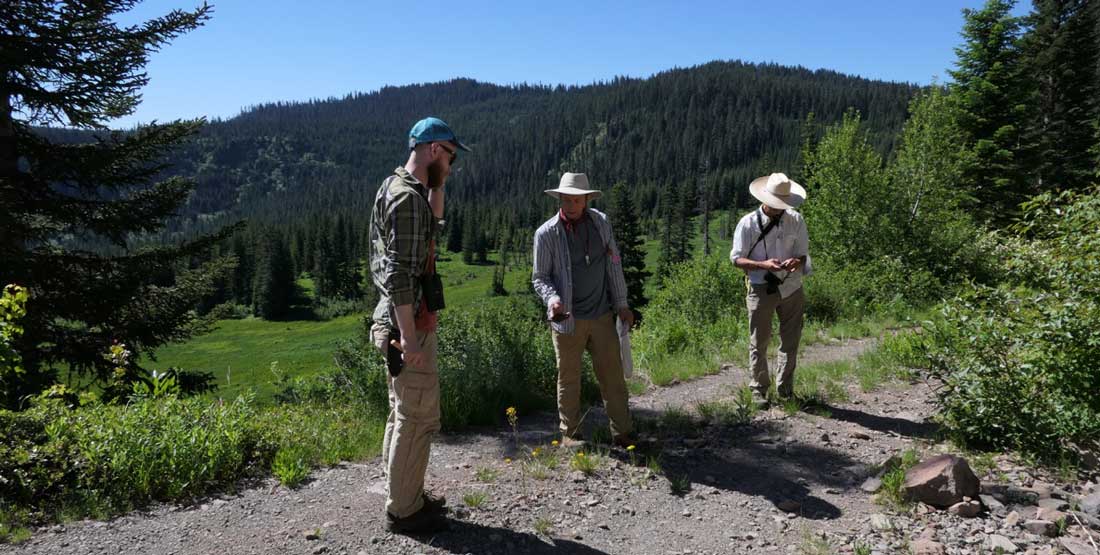 Photo: Tanya Harvey
Photo: Tanya Harvey
It wasn't all work. Each evening, we cooled ourselves off by either swimming or fly fishing in the river. On the Saturday night of our Foray, we held our group dinner, which featured salmon cooked over open flames as well as an array of sweets, which were entered into the Ken Davis Memorial Dessert Contest.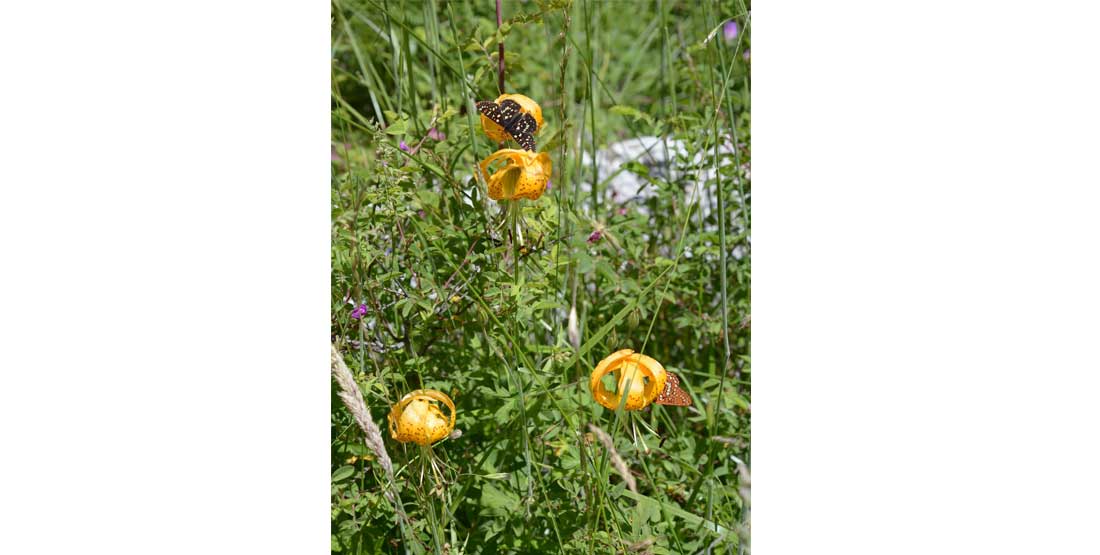 Photo: Jon Koenig
Photo: Jon Koenig
Over the course of the coming winter, Foray attendees will meet one night a month in the Herbarium to identify the plants that we collected. After that, the specimens will be databased to produce labels. The specimens are then mounted, imaged, and filed. The data specimen images are made available online through the Consortium of Pacific Northwest online database, so that they are available to researchers and other users worldwide.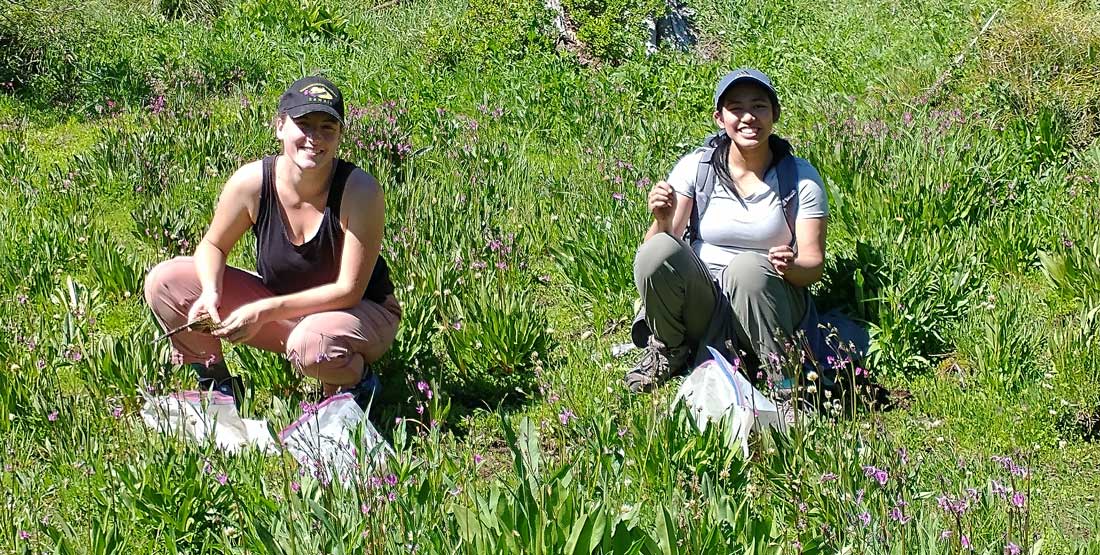 Photo: David Giblin
Photo: David Giblin
This year, we were especially fortunate to have local botanical experts join us and guide us in the field—Tanya Harvey, John Koenig, Ed Alverson, and Gail Baker. James Mickley, Herbarium Curator and Botany Professor from Oregon State University also joined our event. Our group also included participants from the Herbarium: Evonne Aguirre, Julia Bent, Brielle Canares, Sam Champlin, Sarah Gage, David Giblin, Ava Kloss-Schmidt, Leo Linder, Scott Moore, Dick Olmstead, Sheila Olmstead, and, of course, our four-legged foray volunteer, Lolly, attending her tenth event.
We visited a diversity of habitats that included montane meadows and prairies, subalpine wetlands, seasonal ponds, and mixed conifer forests. We are thrilled with making 500 collections, which we will spend the fall and winter months identifying. 
Thanks to everyone for making the Herbarium's 25th Annual Foray such a success!