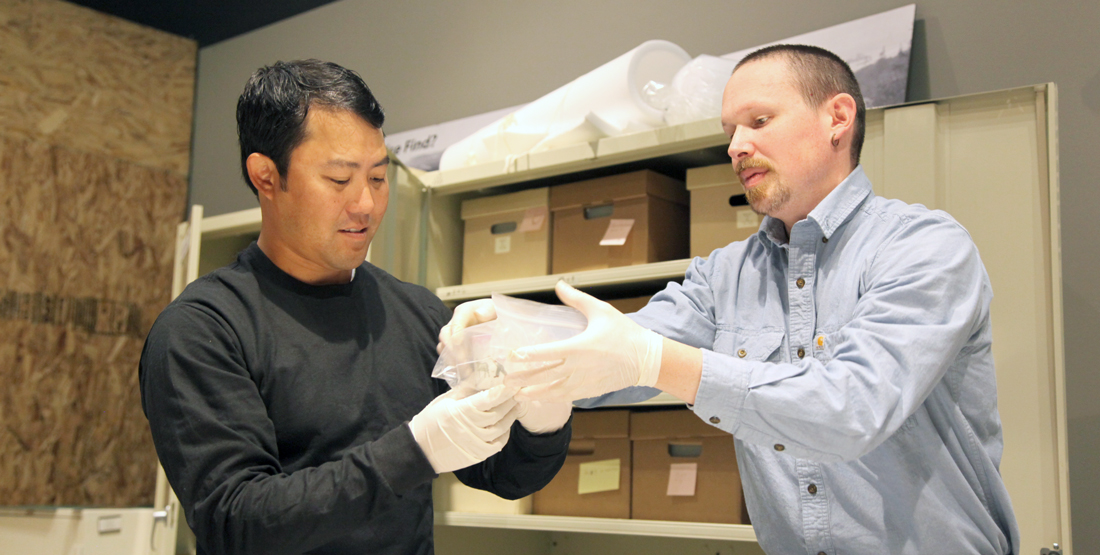 Photo: Cathy Morris/Burke Museum
Photo: Cathy Morris/Burke Museum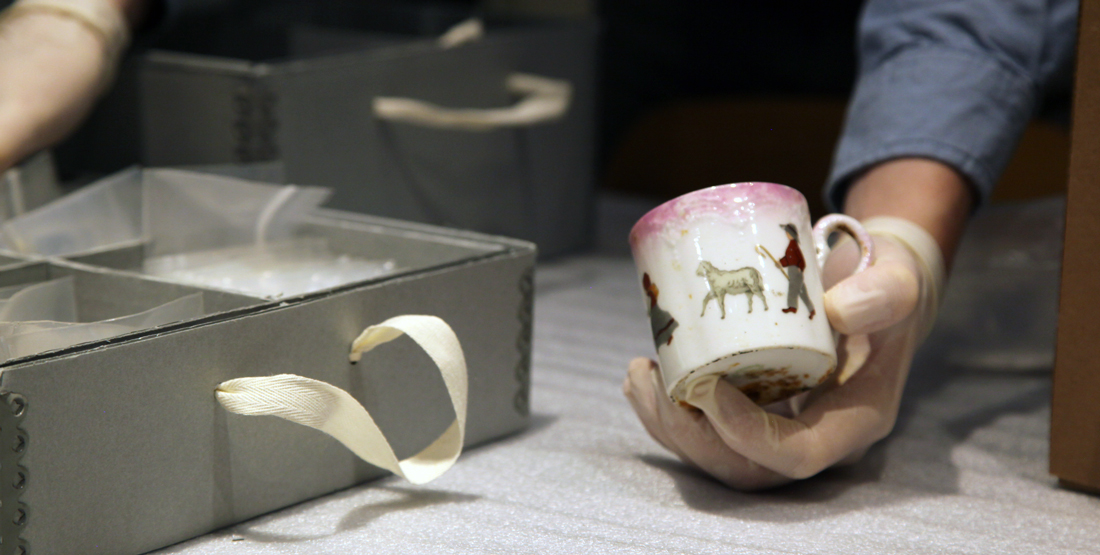 Photo: Cathy Morris/Burke Museum
Photo: Cathy Morris/Burke Museum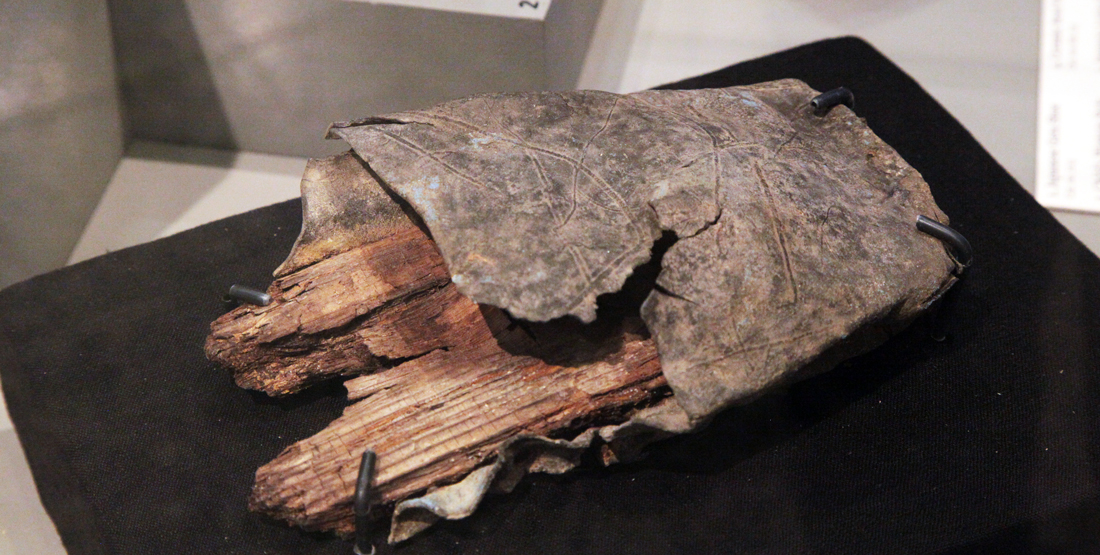 Photo: Alejandro Valdivieso/Burke Museum
Photo: Alejandro Valdivieso/Burke Museum
Archaeologist Chris Yamamoto recently visited the Burke Museum to see a collection of artifacts from the Pacific Northwest with which he has a unique personal connection—they're from a Japanese-American encampment that his grandfather likely once called home.
Known as Japanese Gulch, this encampment near Mukilteo, Washington housed many Japanese millworkers and their families with the Mukilteo Lumber Company from 1903-1909, and from 1910 to 1930 when the mill was renamed to the Crown Lumber Company. The artifacts reflect both these time periods.
"I didn't personally work on the site, but I asked my mom and she was like, 'oh yeah, your grandfather lived in a place called Japanese Gulch when he was a kid,' said Chris. "Hearing that I had a personal connection to the site… it's really interesting seeing some of the artifacts coming out of there."
"Archaeology is important because it gives us a physical reminder of the past," said Chris. "It helps us have a better understanding about the places we live in and how people before us used the land."
---
See more from Culture.