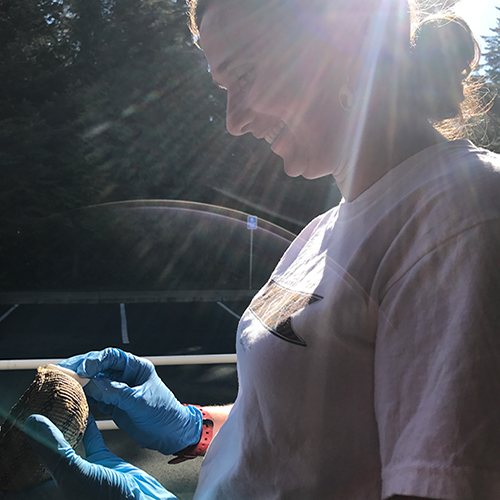 Photo: Burke Museum
Photo: Burke Museum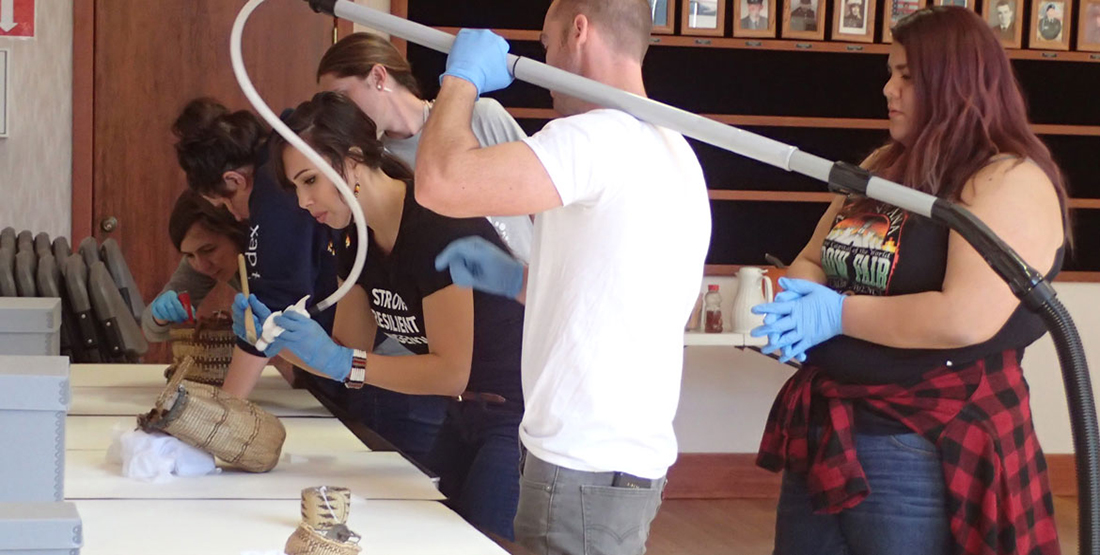 Photo: Sara Siestreem
Photo: Sara Siestreem
To inspire participants and generate knowledge, Sara identified 13 southern Oregon baskets from the Burke collections for the BHC outreach team to bring to the workshop. The baskets exemplified various techniques and styles from a range of communities, including Clackamas, Grand Ronde, Hanis Coos, Klamath, Klickitat, Siletz, and Umpqua.  
On the first day of the workshop, Haliehana Stepetin, BHC regional outreach coordinator, taught Sara and four tribal employees how to clean, handle, and store their basketry items based on techniques used by Burke collections staff.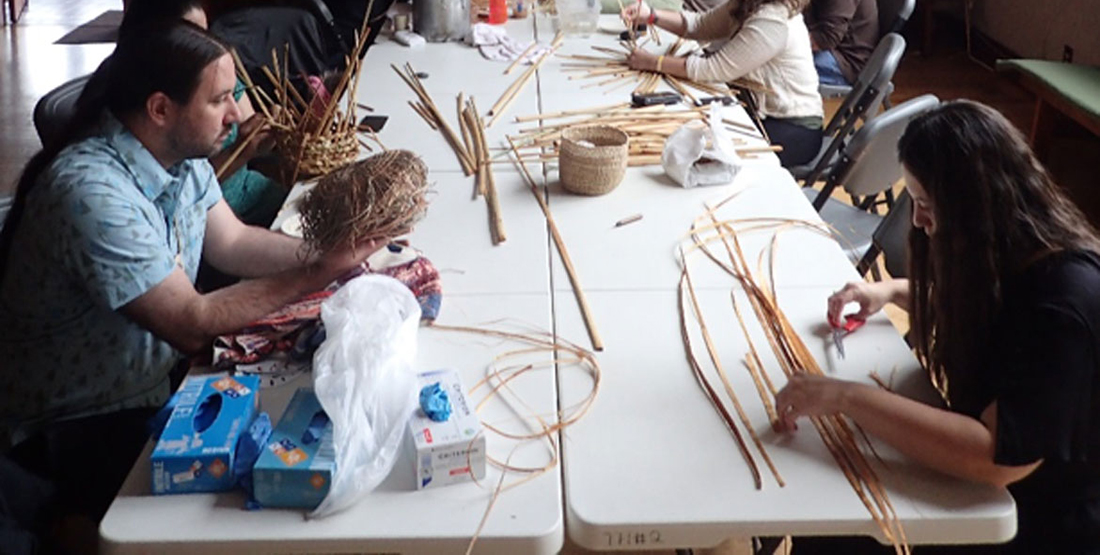 Photo: Sara Siestreem
Photo: Sara Siestreem
On the second day, Sara led a basketry weaving workshop with 10 community member participants. Sara has been leading basketry workshops that incorporate gathering and processing methods to basket construction since 2014.
Sara is wholeheartedly invested in the transmission of cultural knowledge for future generations of Indigenous weavers.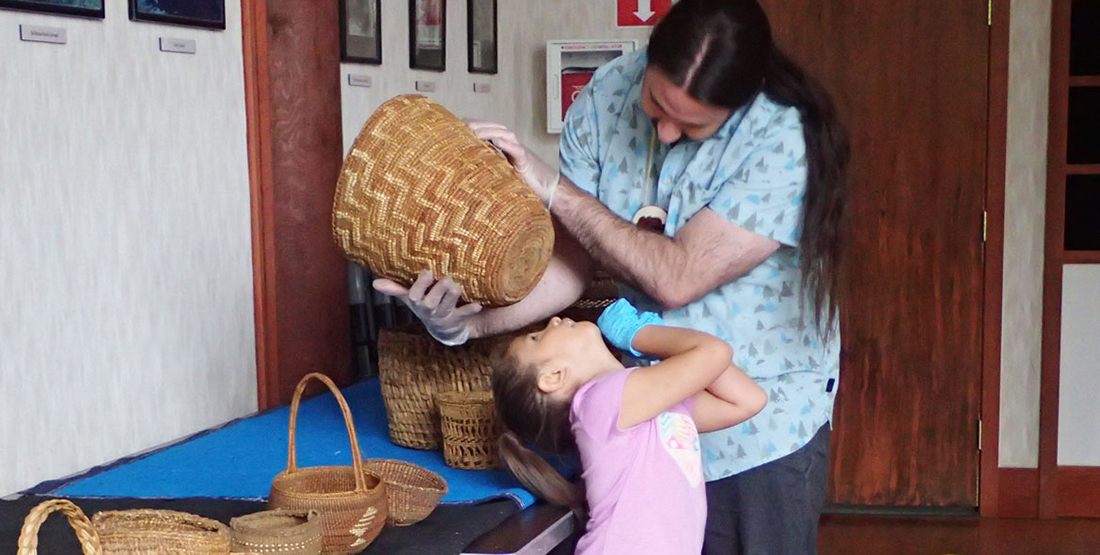 Photo: Sara Siestreem
Photo: Sara Siestreem
This workshop has paved the path for a relationship of sharing between the Confederated Tribes of Coos, Lower Umpqua, and Siuslaw and the Burke Museum—allowing the opportunity to strengthen ties with the community and more importantly, to take part in and support the perseverance of this sacred practice.
---
See more from the Bill Holm Center.