Before… and after
Small rove beetles like Stenus comma (below) fly well and are sometimes caught by orbweavers like Araneus diadematus (preparing to eat a different beetle below); the much smaller remains of a rove beetle of the same size and shape show the results of external digestion!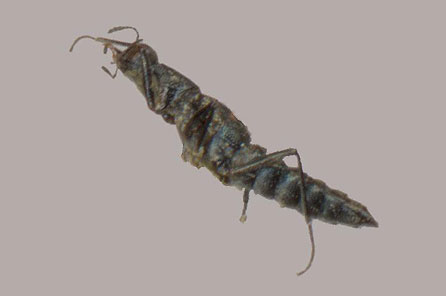 A common rove beetle, Stenus comma, 5 mm long, as it appears when uneaten by spider.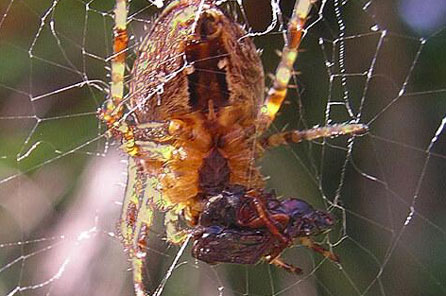 Cross spider, Araneus diadematus, consuming prey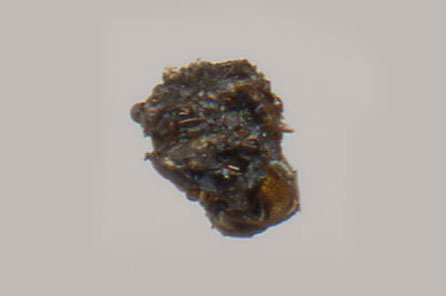 Remains (1.5 mm) of rove beetle with cross spider nearly done feeding.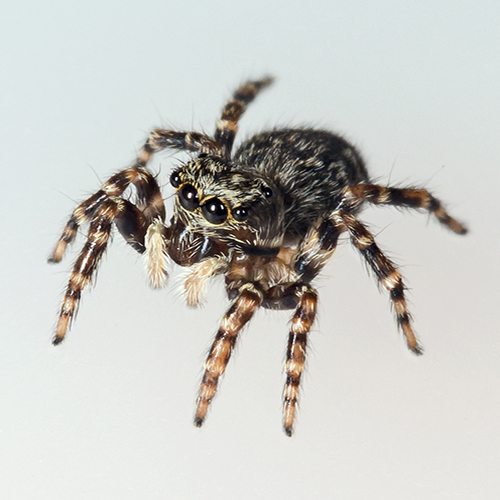 Spider Myth Resources
Explore even more! Additional spider resources and more myths (poor spiders can't catch a break!).
Photo: Cathy Morris/Burke Museum
Photo: Cathy Morris/Burke Museum