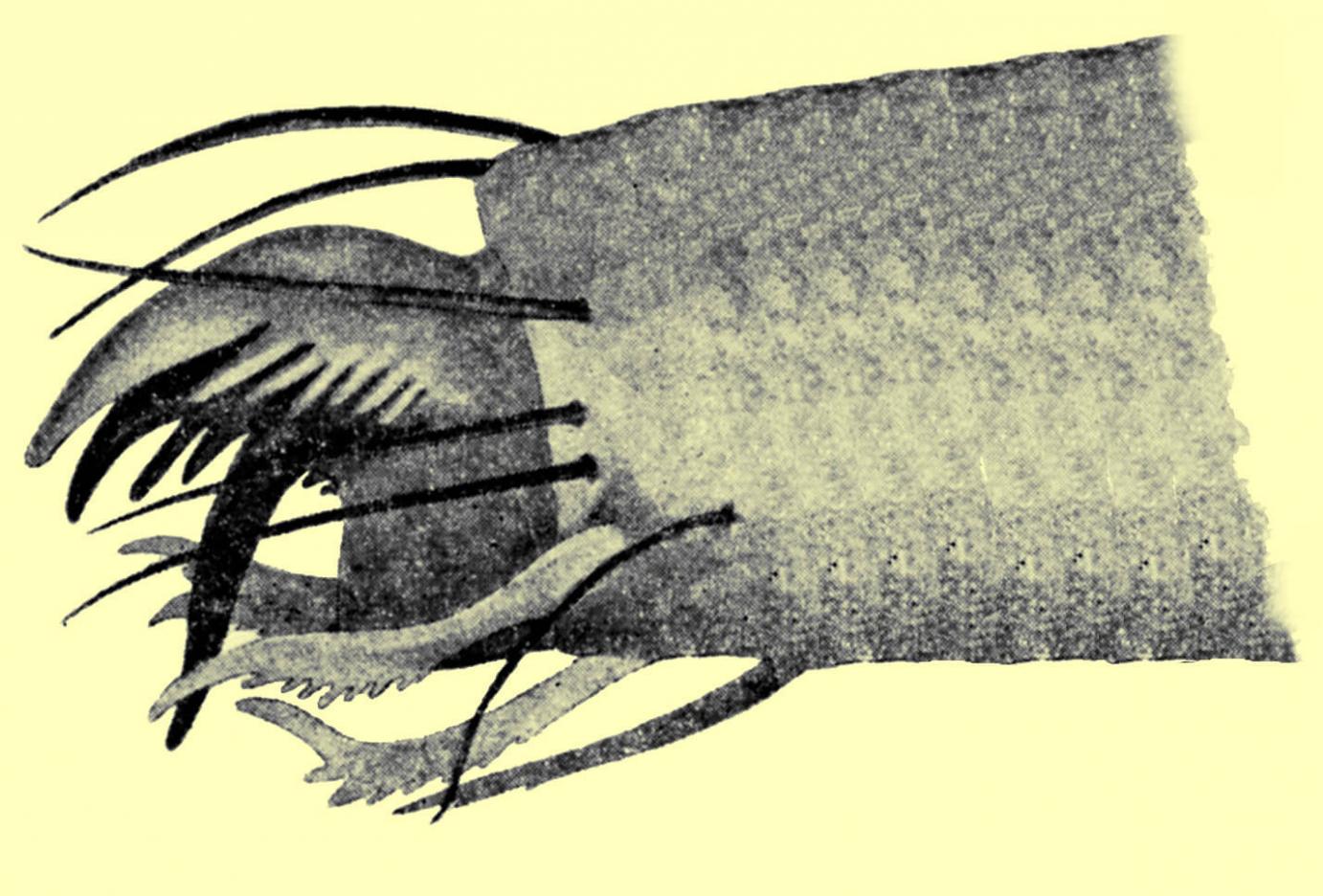 Tip of leg of orbweaving spider, showing claws. 
To clinch the matter, investigators have found no oil-secreting glands opening on spider tarsi (end segments of legs). One unique feature web-making spiders do have on their tarsi is a third claw opposable to certain specialized bristles, enabling them to grasp individual threads. No insect has more than two tarsal claws per leg, and most are helpless in a web.
The very latest word on this topic is a 2012 study by R. Briceño and W.G. Eberhard. They found there is one time when an orbweaver does contact its glue drops, hundreds of times, and that is when making the web in the first place. The parts of the tarsi used for this are covered with special branched hairs that keep the glue from touching the leg surface. There may indeed be a chemical involved (not identified yet, probably not an oil).
I'm indebted to Ohio University arachnologist Jerome Rovner for the germ of this article.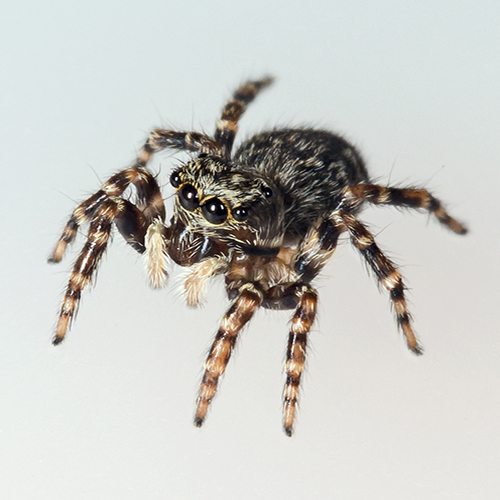 Spider Myth Resources
Explore even more! Additional spider resources and more myths (poor spiders can't catch a break!).
Photo: Cathy Morris/Burke Museum
Photo: Cathy Morris/Burke Museum