Telling spiders apart 
We tell families of spiders (114 worldwide, perhaps 30 in a given area) apart by characters like those below: eye arrangements, arrangement of trichobothria (special thin sensory hairs), spines, and the claws at the ends of the legs.
Eye arrangements
Front view of carapace of 5 genera and 5 families of North American spiders, showing eyes. Warning: these are only examples!There are many other 8-eyed arrangements; then there are the 6-eyed ones like the "recluse" group..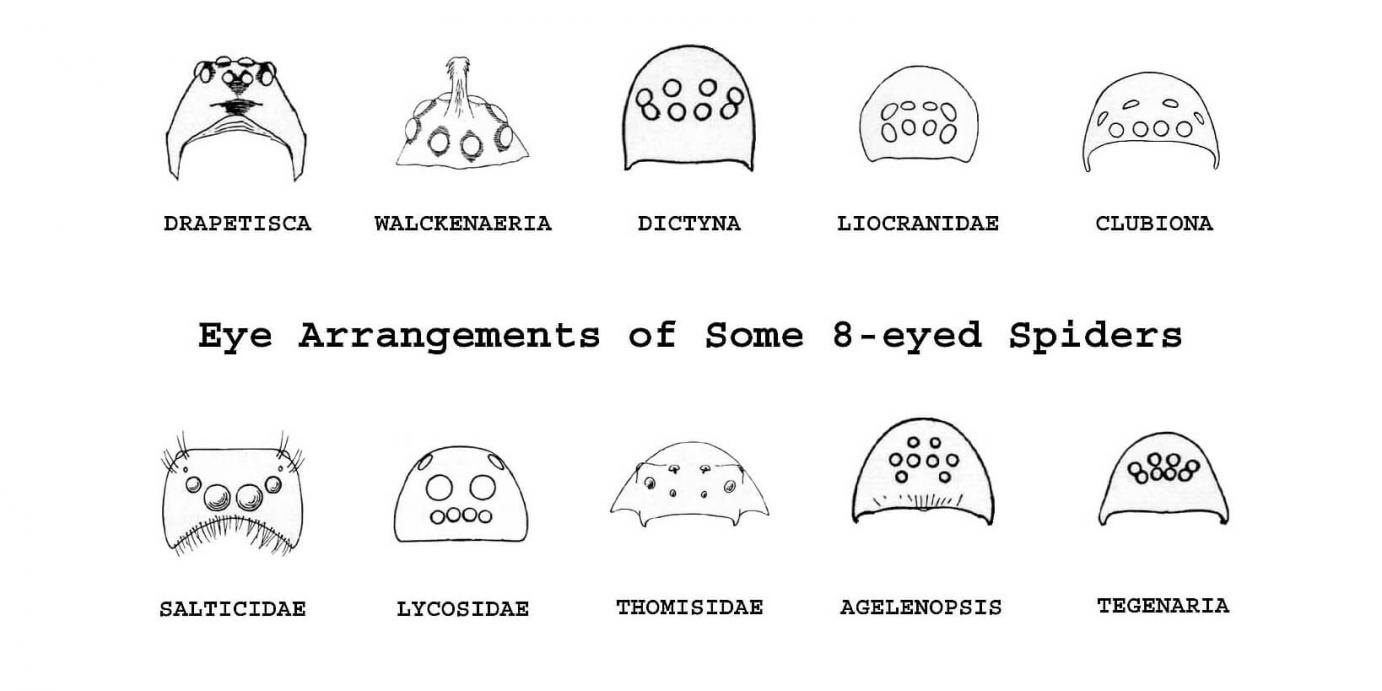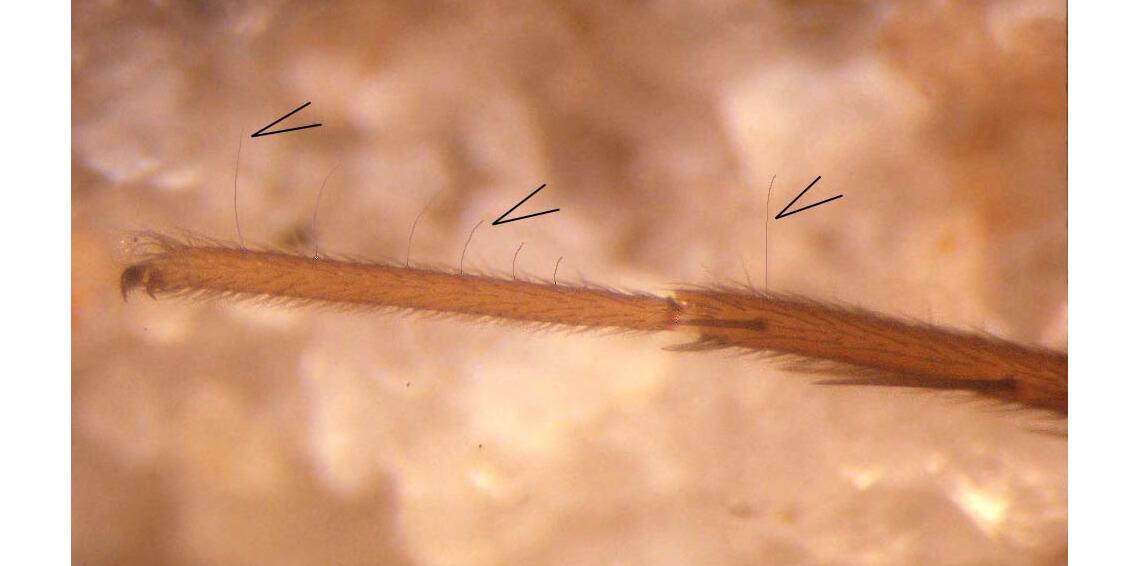 End of leg of Cybaeus: trichobothria (arrows), spines, claws (at end).
Photo: Rod Crawford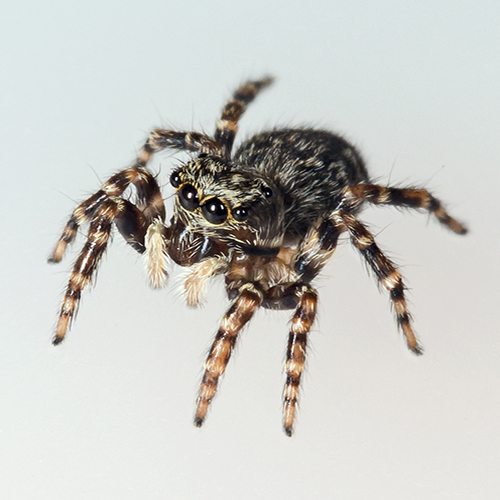 Spider Myth Resources
Explore even more! Additional spider resources and more myths (poor spiders can't catch a break!).
Photo: Cathy Morris/Burke Museum
Photo: Cathy Morris/Burke Museum