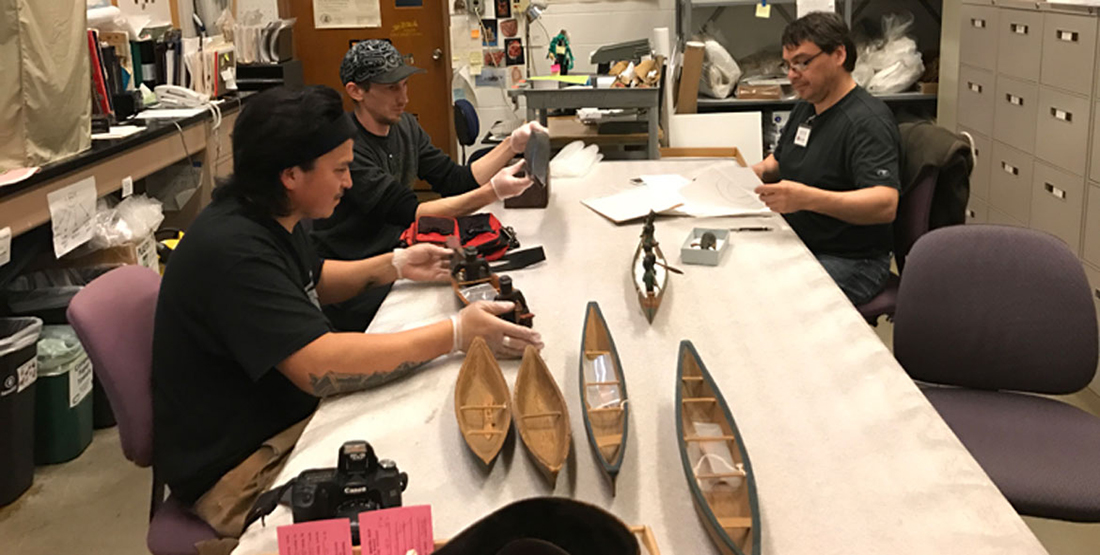 The BHC assisted Tyson with a workshop grant and our outreach team helped him host a tool-making workshop for all interested Coast Salish carvers at the Muckleshoot Reservation in October, 2017.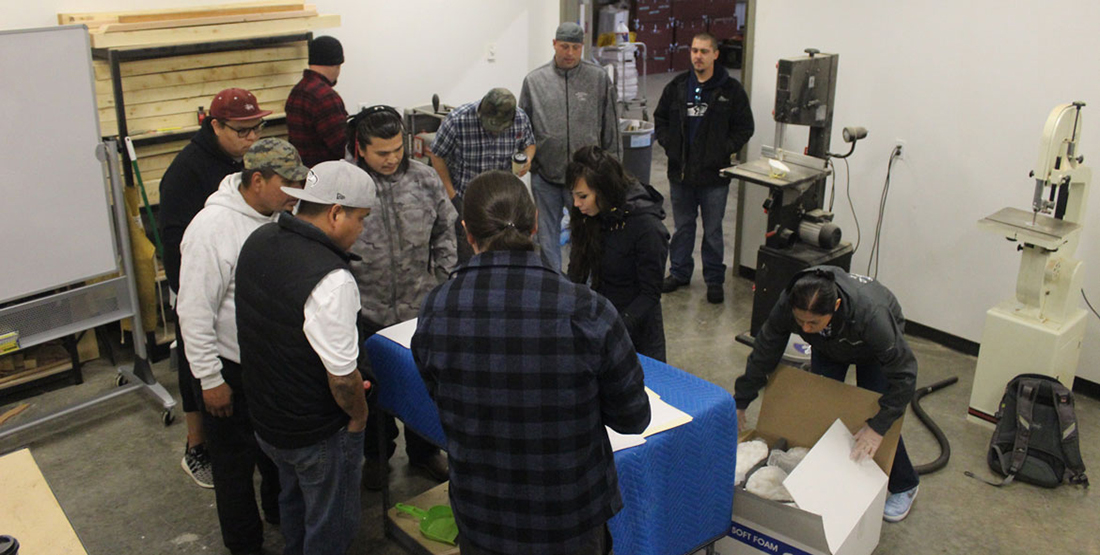 Photo: Keith Stevenson
Photo: Keith Stevenson
Tyson learned from his teachers that the first step in carving is to make your own carving tools. This workshop provided novice and advanced carvers the opportunity to connect with one another, both by becoming more versed in their art forms and gaining foundational knowledge of tool-making and handling.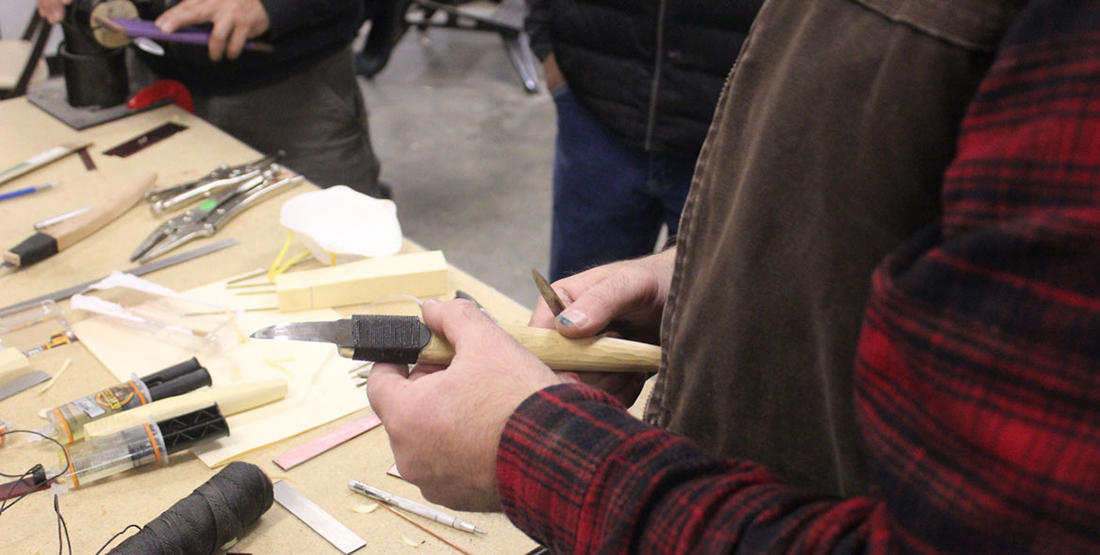 Photo: Keith Stevenson
Photo: Keith Stevenson
The workshop was held at the Muckleshoot carving shed and led by Tyson, Nathan Gilles, Keith Stevenson (Muckleshoot), with many artist volunteers, tribal employees, and community members participating.
The BHC outreach team brought historic Coast Salish adzes and knives from the Burke collections out to Muckleshoot for the carvers to study and use as inspiration before starting their projects. The workshop was a huge success with more than 20 participants finishing their own carving tool sets.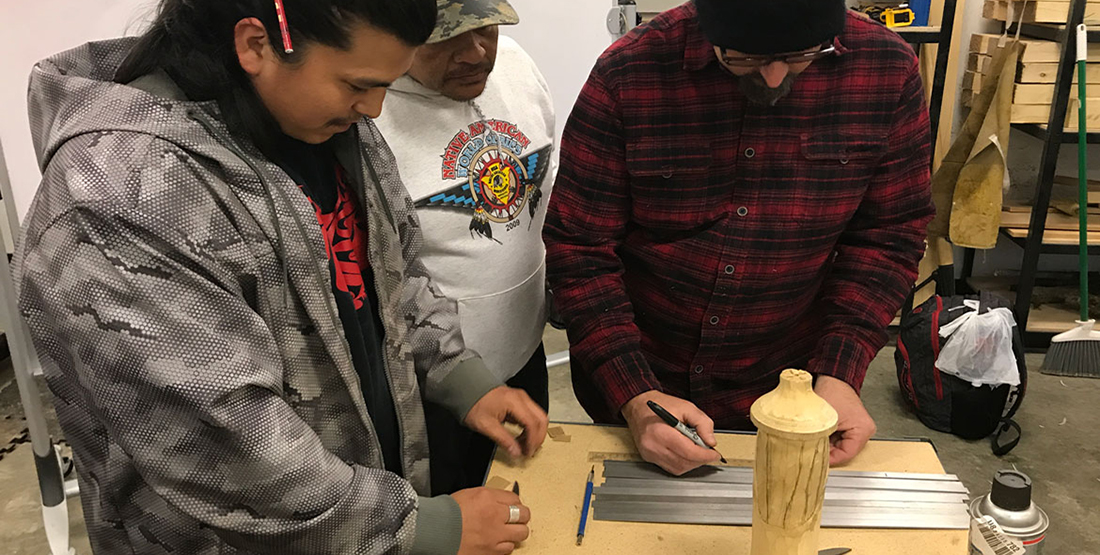 Photo: Burke Museum
Photo: Burke Museum
Tyson's motivation and determination to pass on knowledge and encourage Native carvers to learn to make their own tools prevailed and made history for the Muckleshoot Tribe.
We made history by hosting the first workshop of its kind here on the reservation. Several of our tribal council members were amazed by how engaged our students were. It couldn't have gone any better!
Tyson Simmons