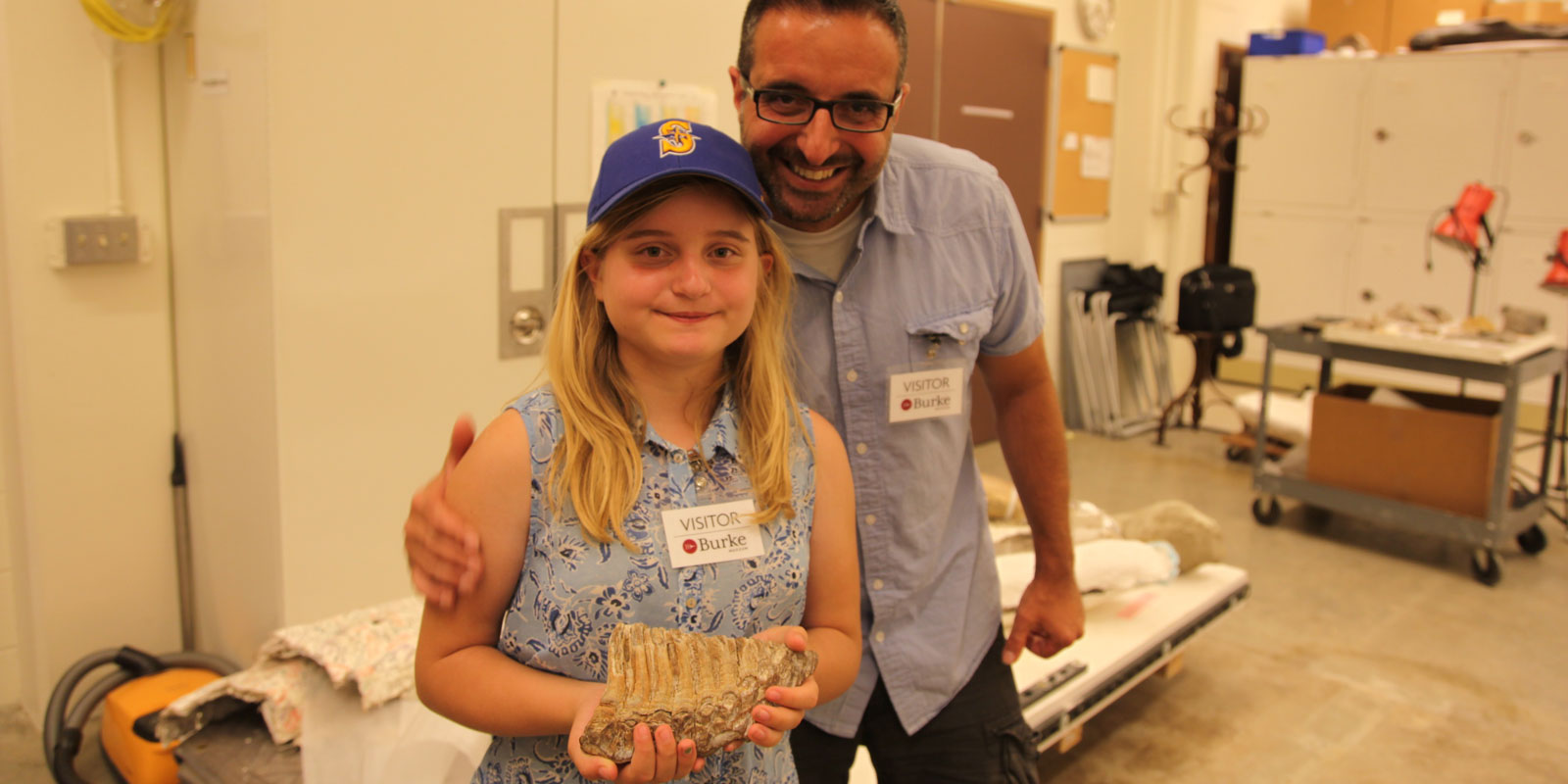 Photo: Burke Museum
Photo: Burke Museum
It was a cold December day when 10-year-old Cecilia of Seattle's Ballard neighborhood decided to join her father, Jon, for a walk along the beach on Whidbey Island. They regularly explore the miles of untouched shoreline, but found something particularly special on this wintry day.
Cecilia spotted something that looked like a strange piece of wood, but upon further inspection they realized it was a fossilized tooth!
Earlier this summer, they reached out the Burke Museum to see what we could tell them about the fossil. A few weeks later, just days after completing the fourth grade, Cecilia brought her find to the Burke's paleontology collection for a closer look from Dr. Christian Sidor, vertebrate paleontology curator.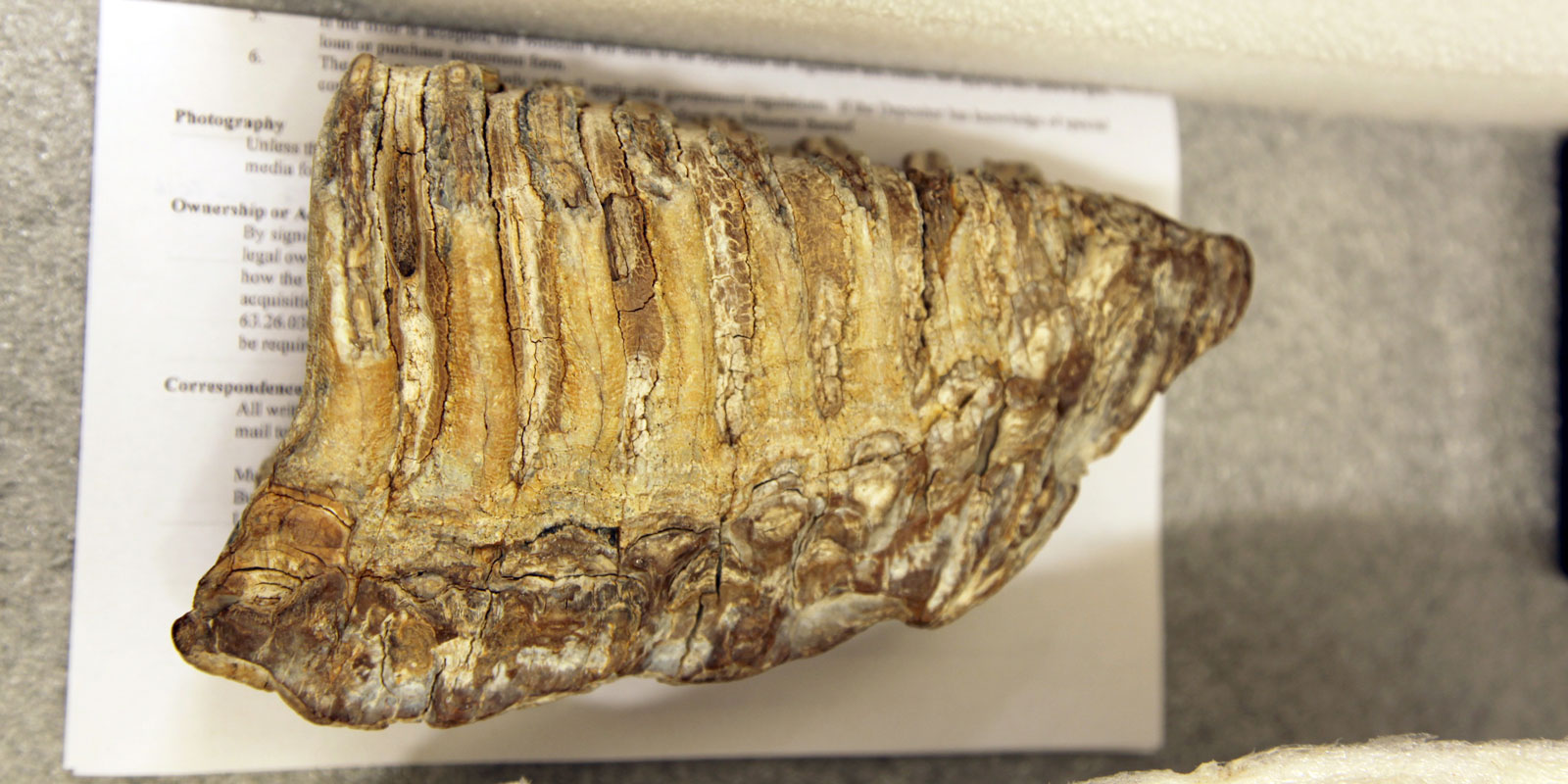 Photo: Burke Museum
Photo: Burke Museum
Sidor identified the tooth as coming from a juvenile Columbian mammoth. He believes that it is between 12,000–30,000 years old based on the Ice Age deposits found on Whidbey Island. The tooth is in great shape! It was likely fully encased and preserved in the sandy bank then fell free onto the beach as the bank eroded.
Columbian mammoths were found in modern day Washington state, and were relatives of today's elephants. They went extinct about 11,000 years ago during the Ice Age.
Mammoths were herbivores and grazed on grasses. They had a finite amount of teeth—only four big molars with two additional sets of each molar ready to come in as they lost their teeth over their lifetime. Of course, mammoths also had tusks (like the 8.5-foot Columbian Mammoth tusk found in Seattle's South Lake Union neighborhood in 2014). Tusks are actually teeth—huge incisors—that kept on growing throughout the life of the mammoth.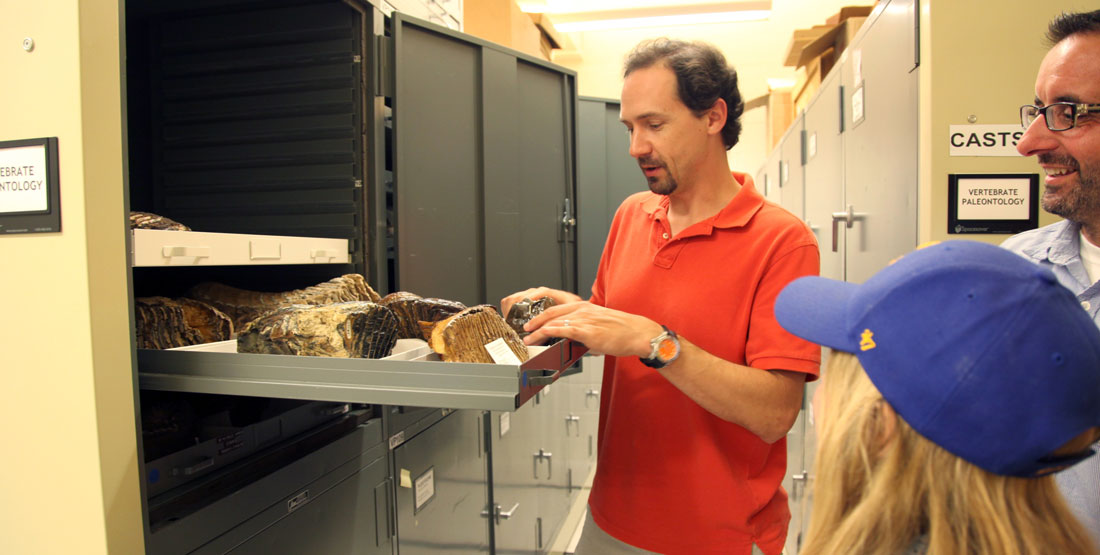 Photo: Burke Museum
Photo: Burke Museum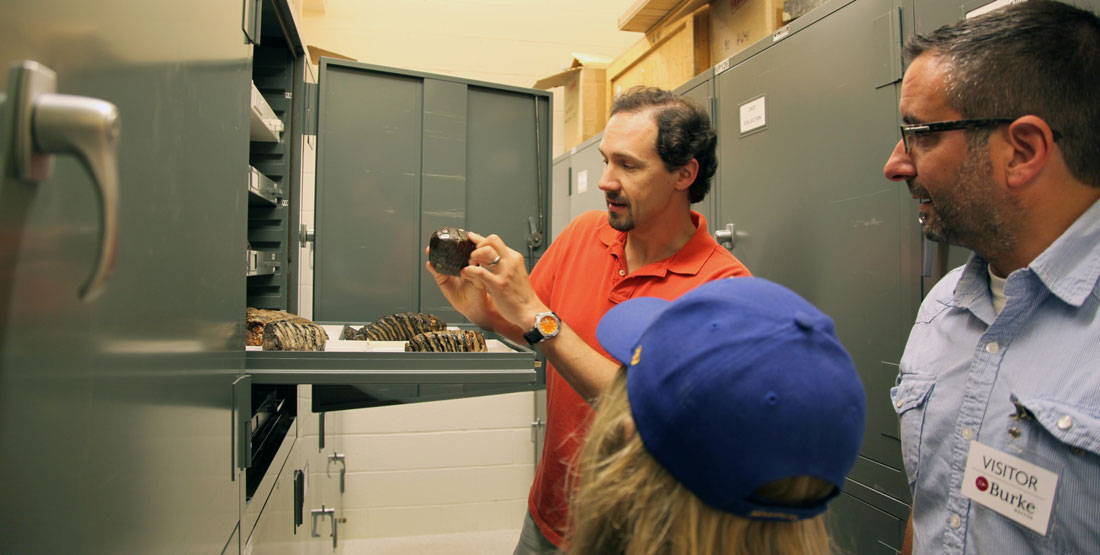 Photo: Burke Museum
Photo: Burke Museum
While Cecilia and Jon were in the collection, they were able to see some of the other Columbian mammoth teeth in the collection along with other Ice Age fossils like saber-toothed tigers and giant ground sloths.
Cecilia chose to donate the tooth to the Burke's paleontology collection where it is now accessible to researchers and the public. The Burke has other Columbian mammoth fossils, but not many teeth of juveniles. Her chance encounter with Ice Age history is one more piece of the puzzle that can help us better understand the past and glean insight into our future. 
---
See the Columbian mammoth tooth (specimen #109082) in the paleontology online collections database. Learn more about the vertebrate paleontology collections at the Burke Museum.
A special thanks to Cecilia and her parents for allowing us to share their story on the Burke Blog.