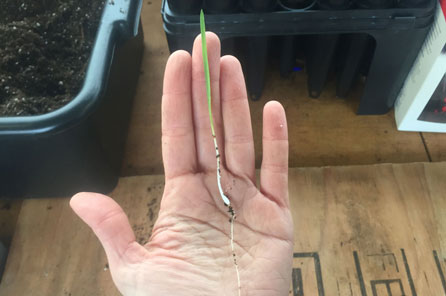 Photo: Courtesy of Gustafson Guthrie Nichol
Photo: Courtesy of Gustafson Guthrie Nichol
Baby camas shoots being grown at Oxbow Farm & Conservation Center for the New Burke camas meadow.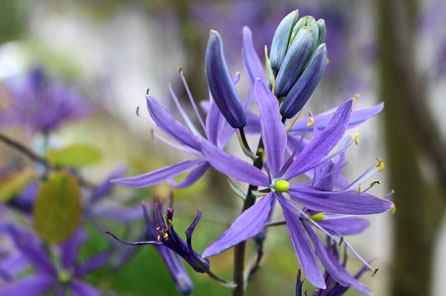 Camas in bloom outside of the current Burke Museum entrance in April 2016. 
Over the next three years, the Native Plant Nursery at Oxbow Farm & Conservation Center in Carnation, Washington, will grow some 70,000 native plants—many of them from seed collected in Washington state—for the New Burke Museum landscape, designed by Gustafson Guthrie Nichol. Native plants, a once-ubiquitous but now-declining component of landscapes across Washington, are of great interest to gardeners, scientists, ethnobotanists, indigenous peoples, and advocates for sustainability and environmental well-being.
While the landscape design for the New Burke calls for planting three new, native trees for every two trees removed, construction of the New Burke will require the removal of some trees.
Photo: Burke Museum
Photo: Burke Museum
The Burke will make every effort to mitigate this loss by re-using the wood from the felled trees. Wood from a large Madrone (Arbutus menziesii) tree on the site will cover the walls of the east entrance to the New Burke, surrounding visitors as they embark on their museum experience.
White pine is being sectioned into 20' lengths, and milled into 4'x4' lumber. After curing (slow drying in the air) for about a year, the wood will be ready for use. Sven Haakanson, curator of North American anthropology, and Peter Lape, curator of archaeology, plan to use the white pine and cedar from the New Burke site to build a replica of one or more of the kayaks in the Burke's collection.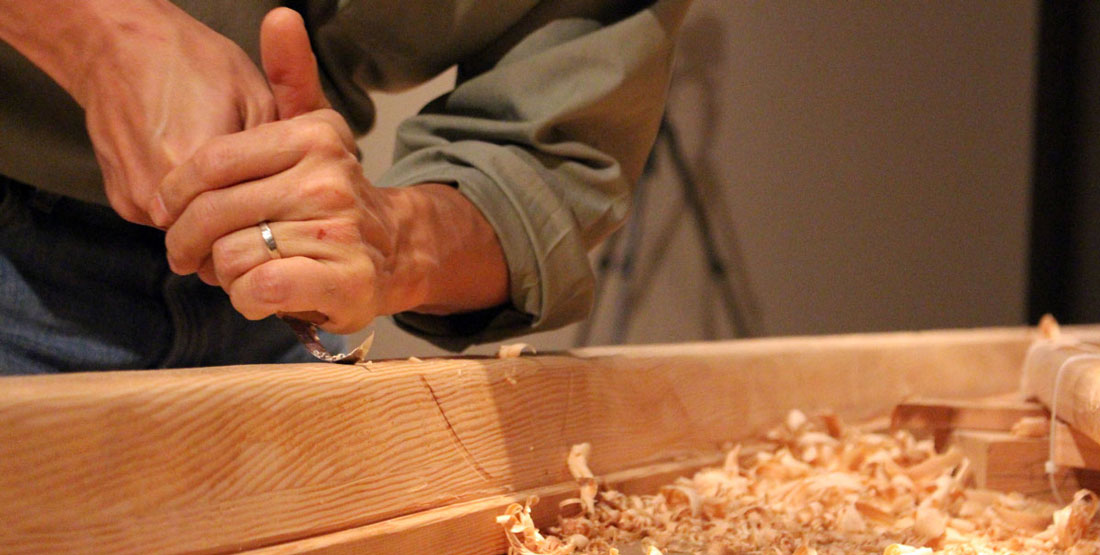 Photo: Burke Museum
Photo: Burke Museum
Building replicas of museum pieces brings the traditional knowledge contained in objects back into a living context—helping continue traditions that date back hundreds, even thousands of years. Read how Sven is helping to revive Angyaaq boatmaking and restoring this knowledge to the Sugpiat people of Kodiak, Alaska.
The UW's wood recycling program may also turn additional felled trees into materials for new buildings across campus.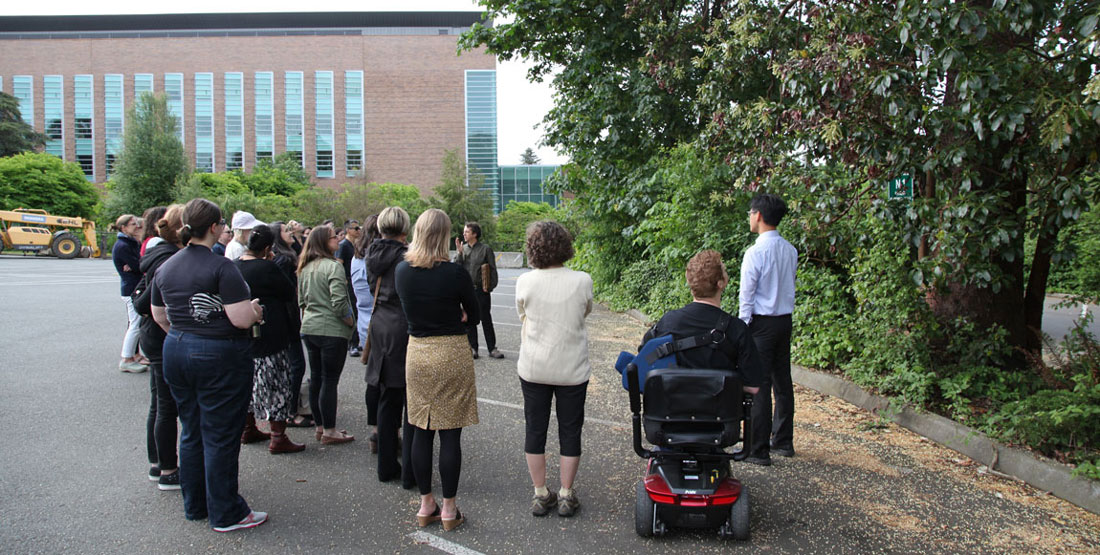 Photo: Burke Museum
Photo: Burke Museum
Burke staff said a ceremonial "goodbye" to the Madrone and other trees on the site one morning this spring, sharing information about the important role Madrones (also called Madrona trees) play in Northwest ecosystems and cultures. Madrones provide erosion control on rocky outcrops and dry bluffs, their roots spreading widely to hold soils in place. They provide nesting cavities for birds. Northwest Native peoples have historically used parts of the tree for medicine, cooking, and to make tools and boats.
Two specimens of the Madrone were collected—one will become a permanent part of the Burke herbarium and one will be displayed in the New Burke.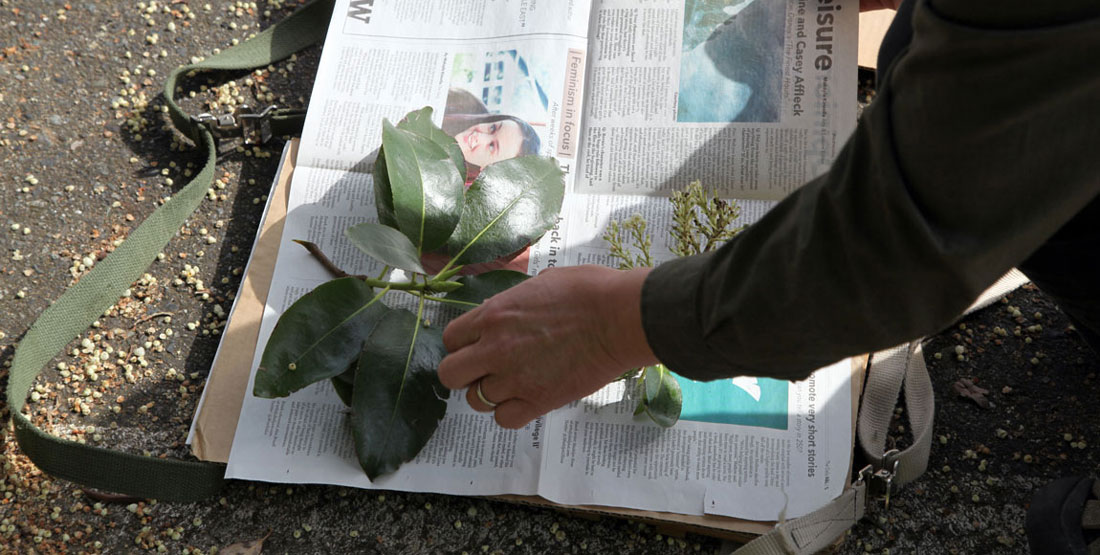 Photo: Burke Museum
Photo: Burke Museum
Photo: Burke Museum
Photo: Burke Museum
As construction of the New Burke gets underway, the landscape will look very different. But, as all gardeners know, time and patience will pay off in the end. 
Learn more about the New Burke project at newburke.org.