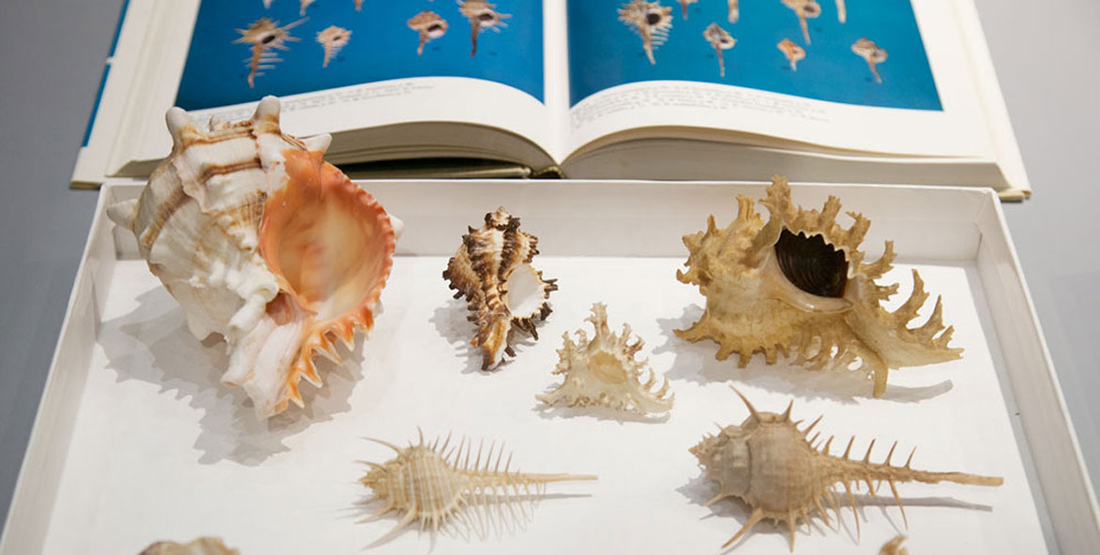 Photo: Rachel Ormiston/Burke Museum
Photo: Rachel Ormiston/Burke Museum
At the Burke Museum, we care for more than 150,000 specimens in our Malacology or 'Shell' Collection – most notably snails, clams, chitons, nautiluses, and tusk shells – from around the world. The collection dates back to the late 1800s, originating with the Young Naturalists' Society, a group of Seattle teenagers who gathered specimens and objects to document the world around them, and has since grown significantly thanks to donations from University of Washington researchers and the public.
Importantly, this collection helps us to document the biodiversity of a significant group of animals.
"Molluscs are the second largest phylum in the animal kingdom," said Dr. Melissa Frey, Collection Manager of Invertebrate Zoology. "So it's really important for us to know, in terms of getting a handle on biodiversity, how many species there are, what those species are, and where they live…"
Natural history collections serve as a library of biodiversity, showing us how species and their environments have changed over time and space and what the future might look like. "There are all sorts of questions that researchers are interested in…" said Melissa. "We have specimens that they are able to use to answer some of those questions."
Melissa is leading the effort to catalogue and digitize the Malacology Collection so that it is more accessible to researchers and the public through an online database.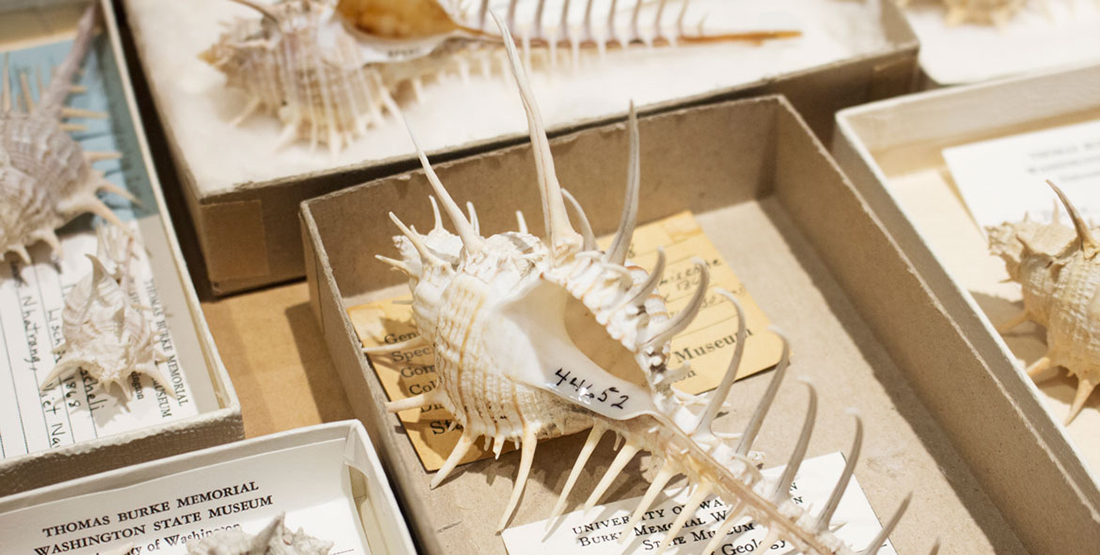 Photo: Rachel Ormiston/Burke Museum
Photo: Rachel Ormiston/Burke Museum
Over the past few months, the digitization process has been taking place in the Burke's Testing, Testing, 1-2-3 exhibit where visitors have had a first-hand look at the impressive shell collection, and an opportunity to speak with Melissa and a team of dedicated volunteers about their work.
The process of cataloguing and digitizing a shell collection can be a bit tedious. Each specimen and its associated data (location, date, habitat, and collector) is assessed for completeness, updated for accuracy, and finally catalogued to ensure efficient tracking. All of this data is captured as a digital record in a database.
But the hard work has paid off, and the shell collection is now searchable on the Burke Museum website.
Thanks to a grant from the Institute of Museum and Library Services (IMLS), the Malacology collection will be rehoused in the New Burke where the public will be able to see more of the collection along with collection work.
"We never know what a specimen will be used for in the future. It's important for us to create a record of what we have, when we received it, and where it's from," said Melissa. "I'm excited about sharing that with the public."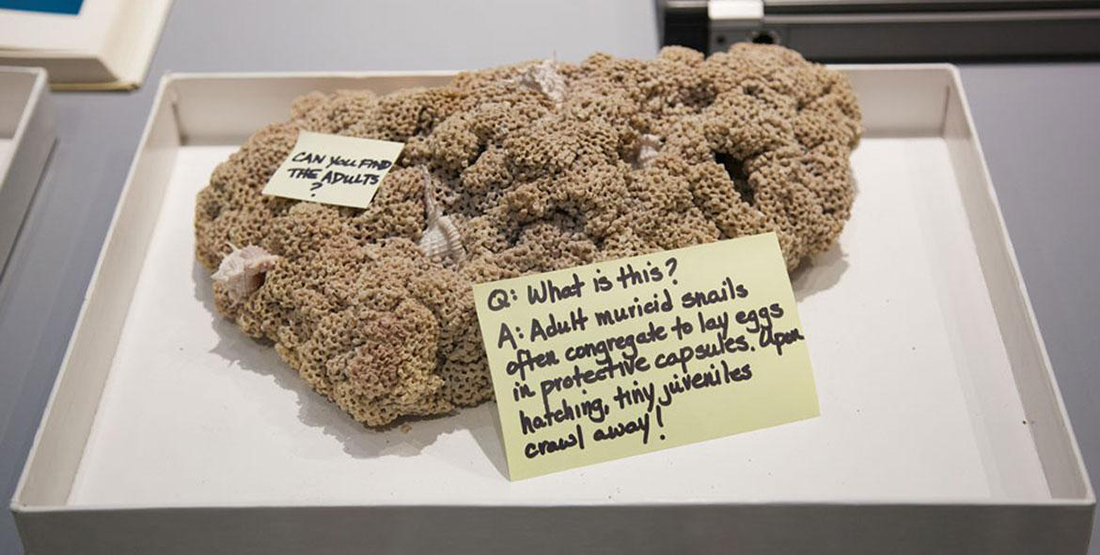 Photo: Rachel Ormiston/Burke Museum
Photo: Rachel Ormiston/Burke Museum