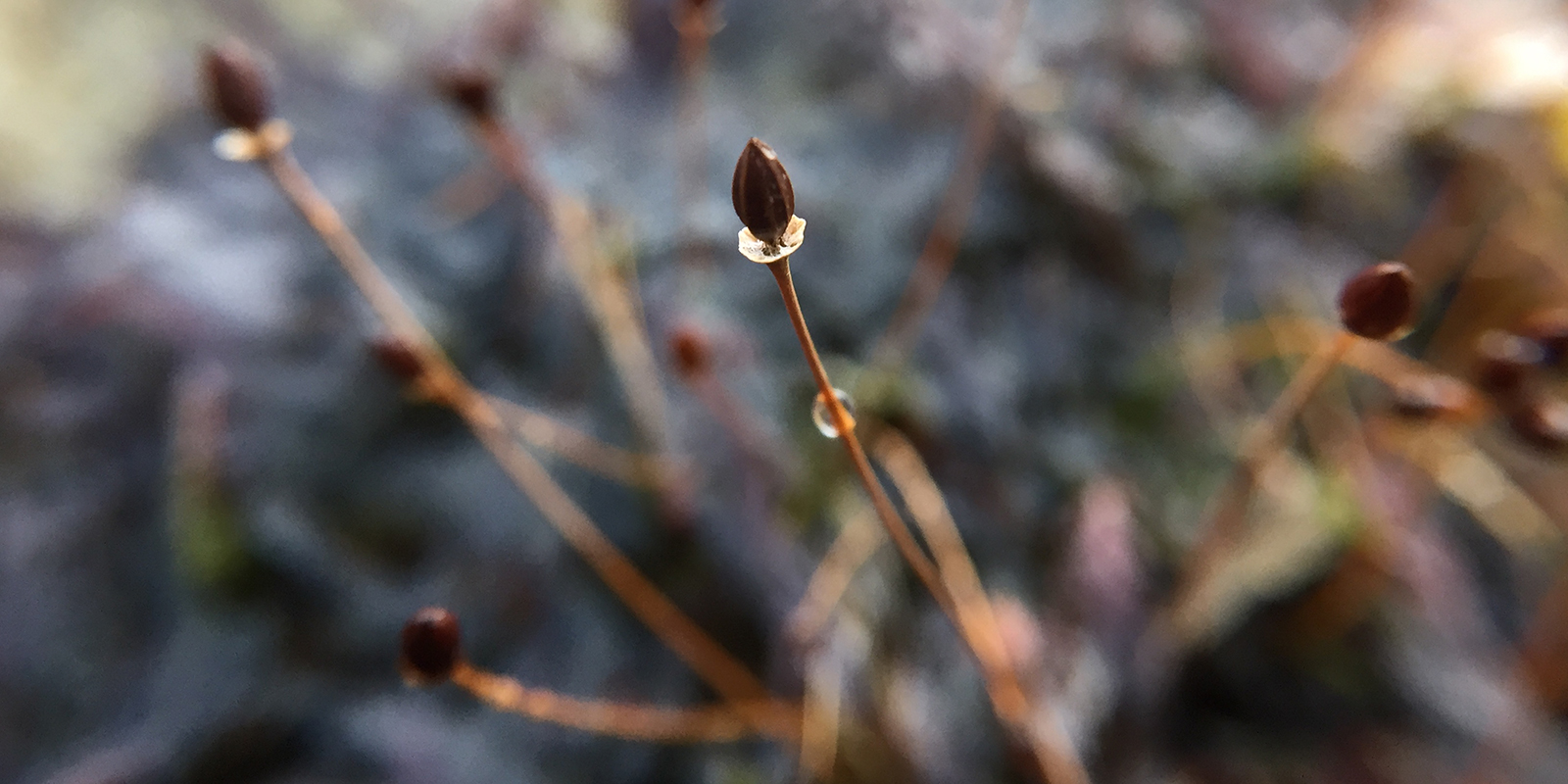 Marathrum (Podostemaceae) fruits are capsules. These ones have an expanded cupule.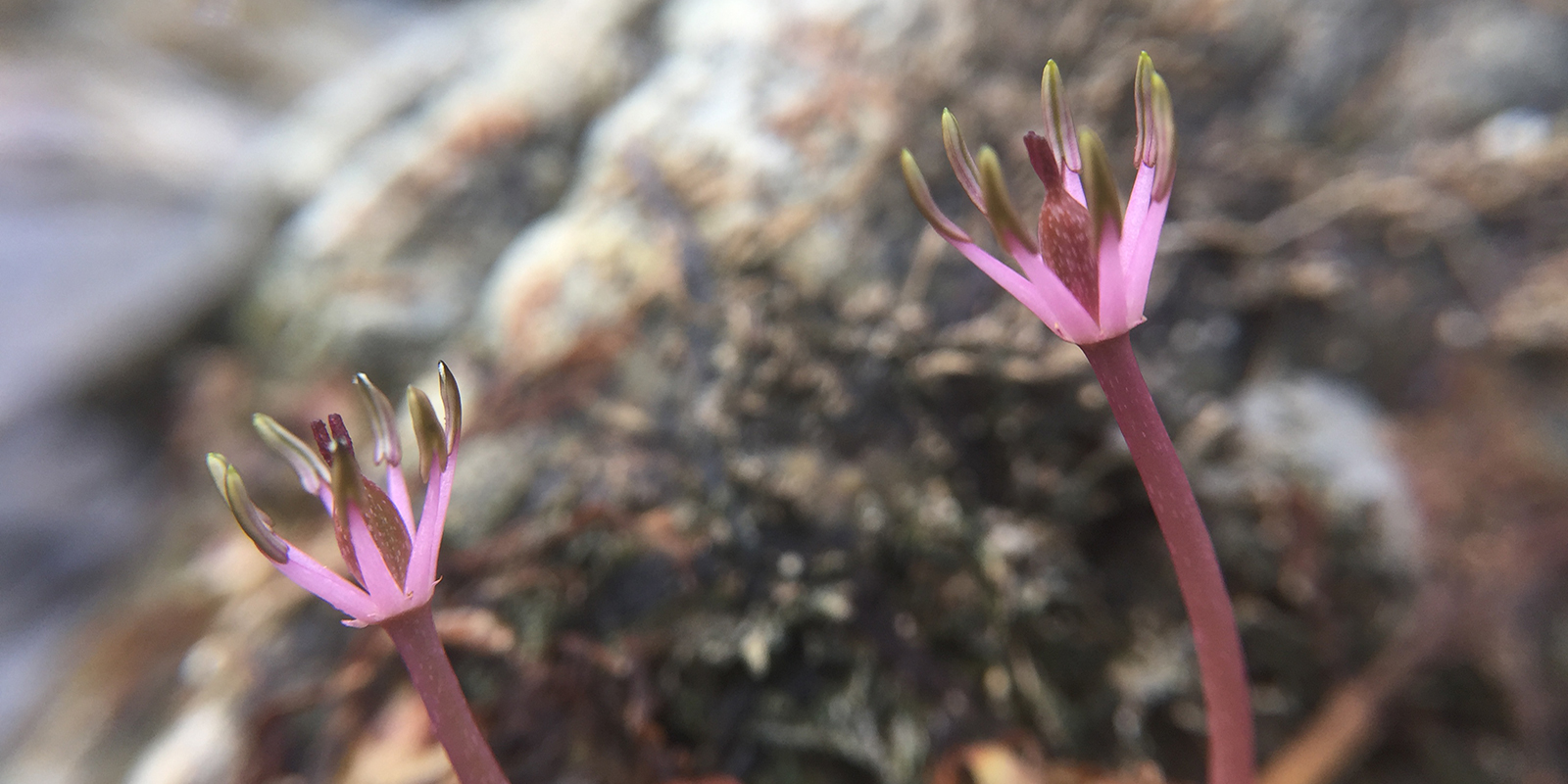 Podostemaceae flowers are always emergent and have very reduced tepals! This specimen has pink stamens.
I then joined Burke Museum Herbarium curator and my advisor Richard Olmstead, and my colleague Mateo Fernández, in Inirida, Colombia. Under the heat of the dry season, we collected water primroses on an island in the confluence of the Guaviare, the Atabapo, and the Orinoco rivers. The region that we were visiting is located in northern South America and occupies the western part of the Guiana shield.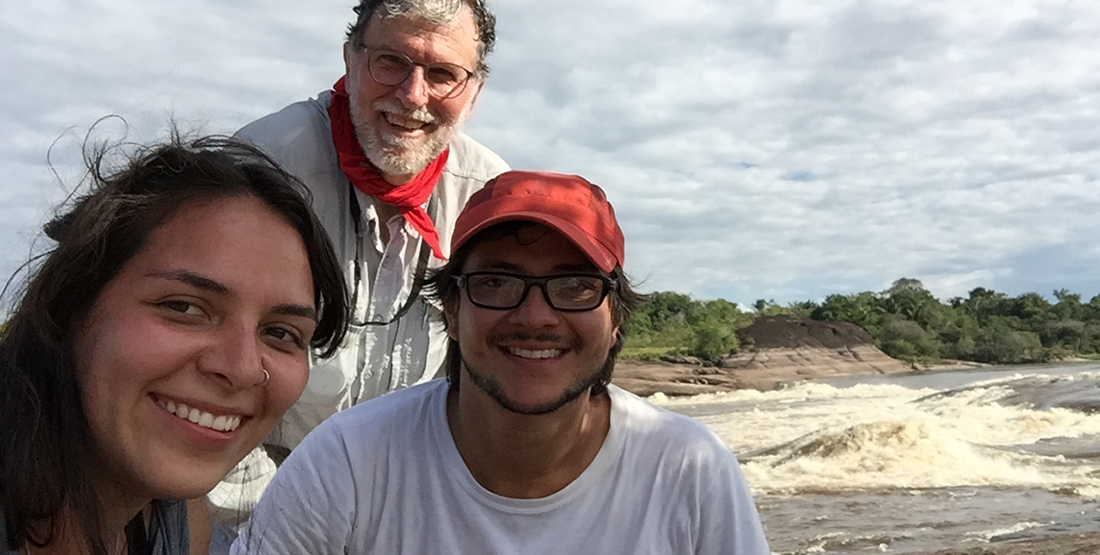 Richard Olmstead (top), Ana Bedoya Ovalle (left), and Mateo Fernández by a river rapid in Inirida.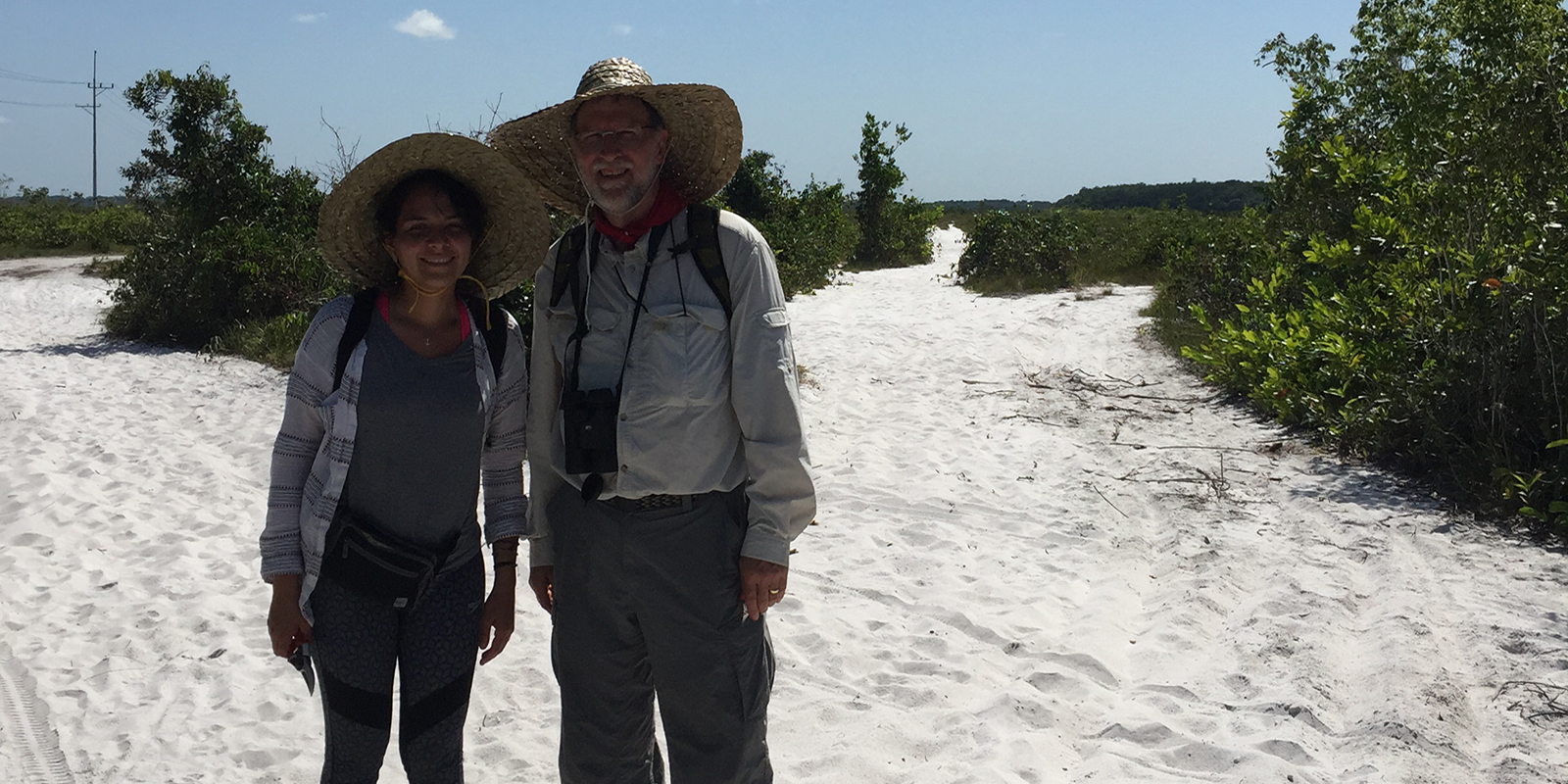 White sand-savannas have a special and diverse flora.
There were many highlights of our time in Inirida! We visited white-sand savannas with unique flora, navigated for several hours through white-water and black-water rivers, stopped by indigenous communities, crossed over river rapids by boat, and navigated along the Inirida river between the Mavicure mountains.
We followed the steps of the great Alexander von Humboldt, who explored the region at the end of the 18th century. Like him, we were fascinated by the colorful landscape, the color of the rivers, the deep blue of the sky that contrasted with the green of the forest, the white of the savannas and the darkness of the granitic outcrops. These outcrops are among the oldest geologic formations on earth.
The best was yet to come as I was joined by an incredibly talented and diverse group composed of ornithologist David Ocampo, filmmaker Daniel Ocampo and adventurer / kayaker Jules Domine. Together we explored the eastern slope of the central Andean cordillera in Antioquia. As part of this expedition, we spent three days rafting down the Santo Domingo, Verde, and Calderas rivers, all tributaries of the Samaná Norte river.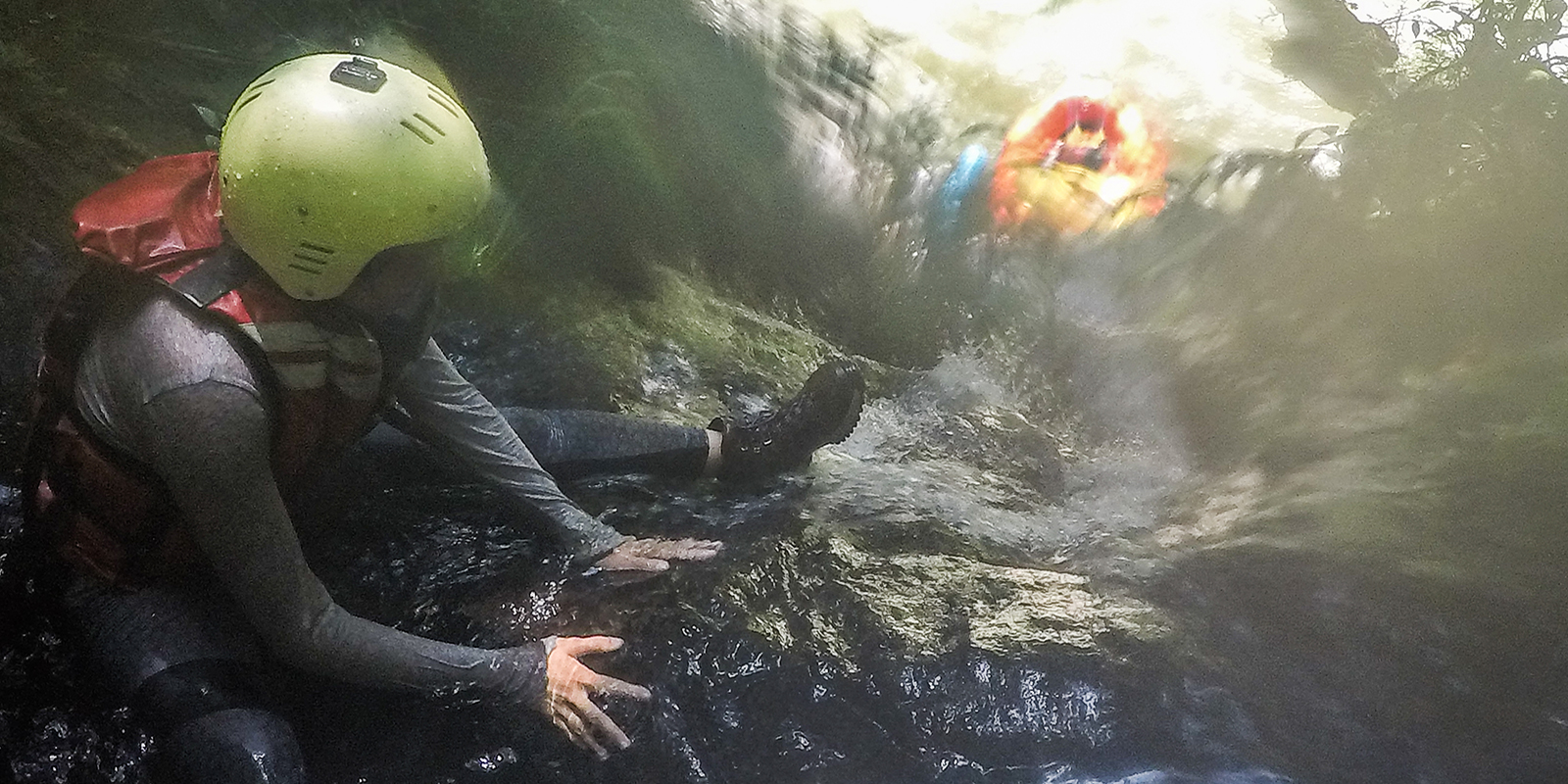 Photo: Daniel Ocampo Rincón
Photo: Daniel Ocampo Rincón
Ana rafting down the Samaná Norte river.
The Samaná Norte is one of the last undammed rivers in Antioquia and we found a tremendous diversity of species in it. Of all the rivers I have ever visited for fieldwork, this may be the one that holds the greatest number of Podostemaceae species. However, a current hydroelectric project threatens to transform this pristine ecosystem.
It was a very enriching experience to visit remote areas and collect samples that are crucial for my research. But it is also my duty to share the beauty of the places that I visited and the plants that I collected in them. This will hopefully encourage others to visit these areas that can now be safely explored. In addition, I hope this serves as a reminder of the outstandingly beautiful and diverse regions that are currently threatened and that need to be preserved.