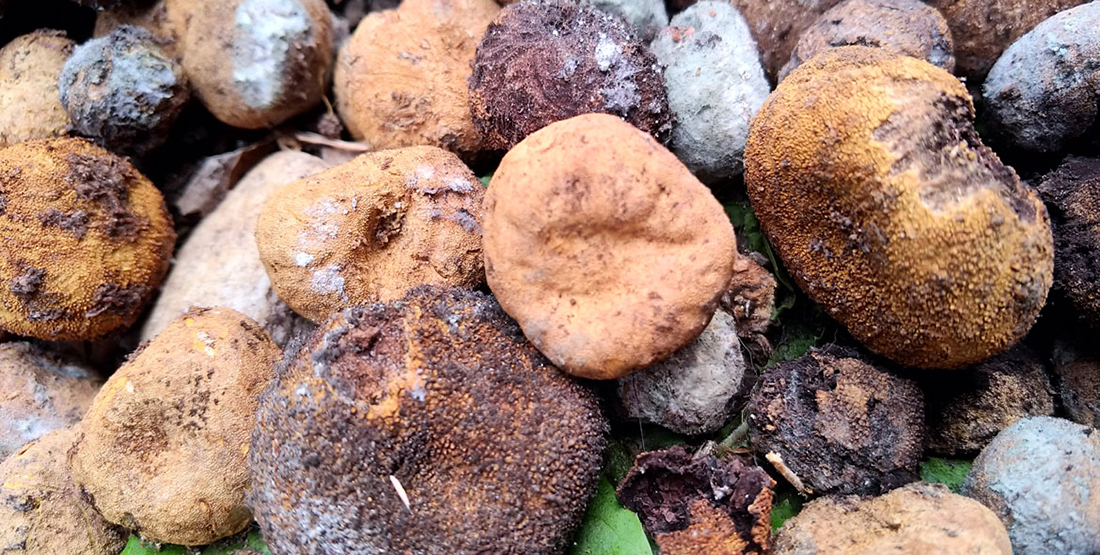 Photo: Emelia Harris
Photo: Emelia Harris
Off-season work parties are a necessity for the ski-in, ski-out cabin. We chop and stack wood, restock the pantry, check supplies and materials and fix anything that has broken over the past year. While the cabin is ideally located for skiing, it becomes inaccessible by car once the snow sets in. Supplies and materials are best prepared while the roads are clear.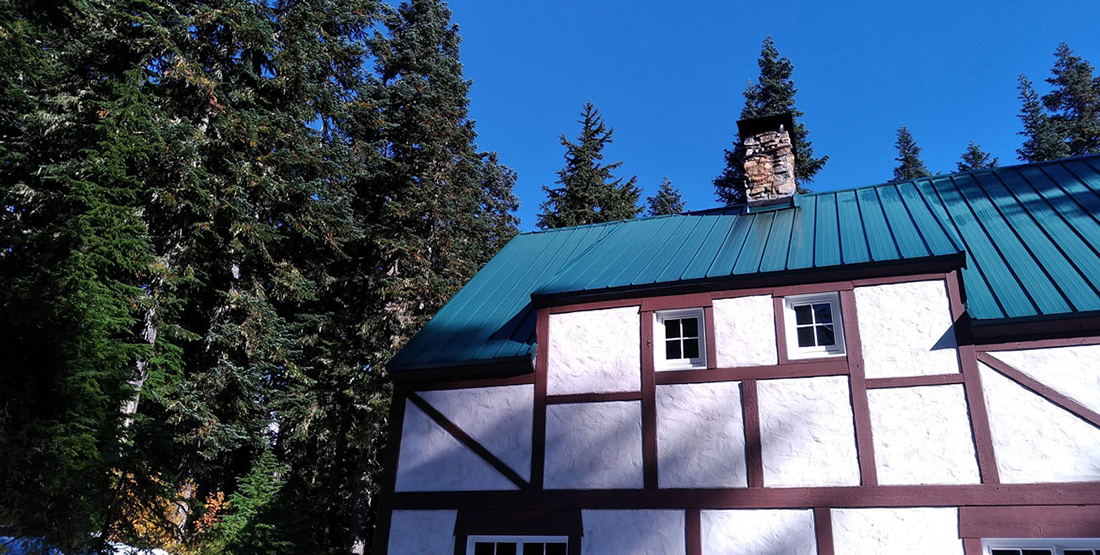 Photo: Emelia Harris
Photo: Emelia Harris
In the basement of the cabin, wood is stacked under the stairs and ski gear is stored in a dry room. Insulated and perpetually warm to quickly dry wet clothing and boots, the small room is a perfect habitat for any chilled visitors, especially those who inhabit the local forest once humans leave. Ski boots, stacked carefully, often form an entire wall of this small room.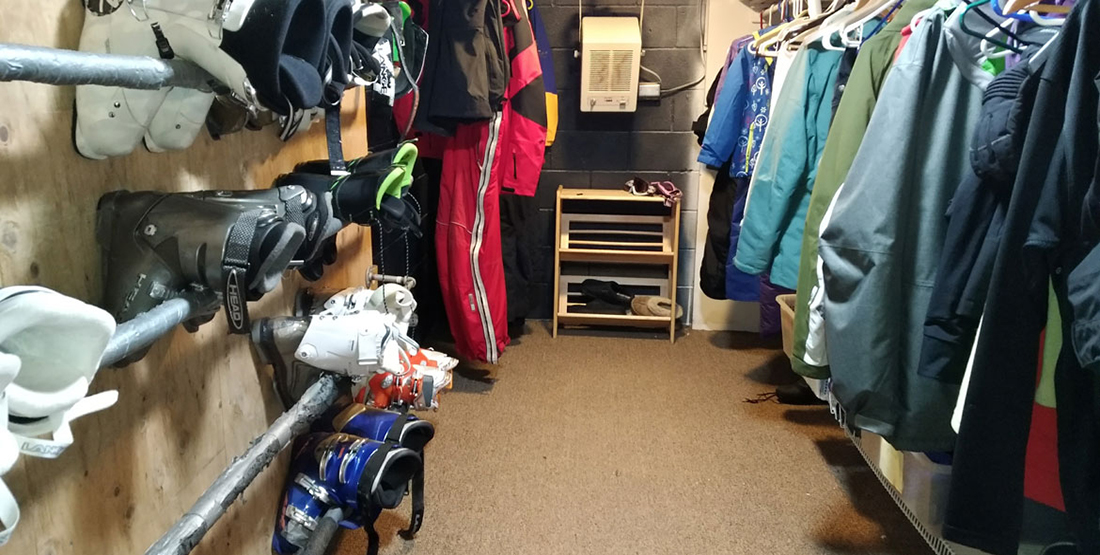 Photo: Emelia Harris
Photo: Emelia Harris
Diligently working through the list of chores, Pattie Reutimann, a long-time cabin member, found small nut-like objects cached in one of the ski boots.
She brought the boot outside to show our group the find. Curious and puzzled, Pattie returned to the dry room, only to discover that two-thirds of the ski boots had been similarly stocked with this unknown winter bounty!
Soon there was a huge pile of these small, knobby objects piled outside the cabin door.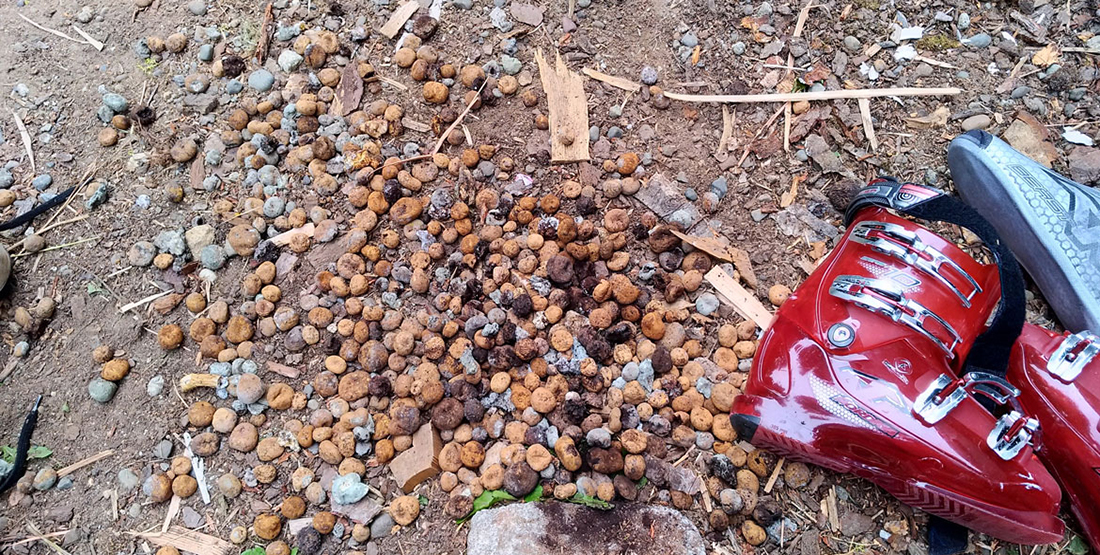 Photo: Emelia Harris
Photo: Emelia Harris
As the volunteer manager at the Burke Museum, I immediately thought to write my colleagues at the Burke's Herbarium to solve the mystery.
After snapping several photos and collecting a small sample, I joked to the other members that they had found a secret stash of Swiss Cascade truffles. The mother lode!
Turns out, I was right.
David Giblin, the Herbarium's collection manager, called in another expert to identify the strange objects. Joe Ammirati, UW Professor of Biology and Adjunct Curator of the Herbarium's fungal collection identified them as a species in the genus Elaphomyces (common names false truffles, deer truffles), a fungus native to the area.

Photo: Emelia Harris
Photo: Emelia Harris
False truffles form a mutually beneficial relationship with the roots of trees found in the Cascades. The false truffles are often collected by flying squirrels and other small mammals in the area and cached for the winter.
What began as a cabin mystery ended with us all learning a bit more about the ecosystem we call home each winter, and those we share it with.
We've all gained even more appreciation for the tremendous work that goes into caching winter supplies, both for us and our new furry friends.
---
See more from the Herbarium. Special thanks to David Giblin for his contribution to this story.