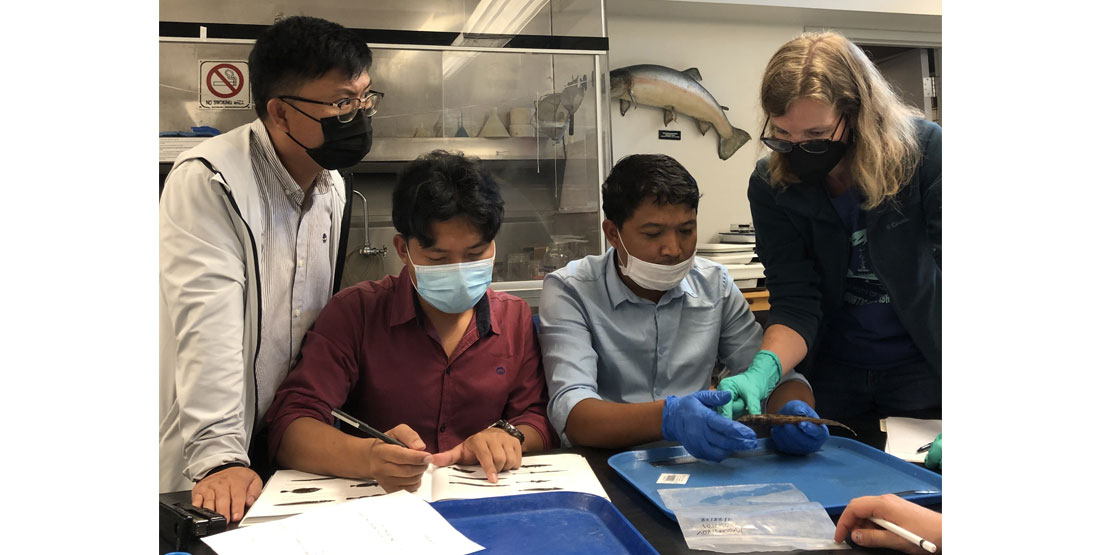 Photo: Sophorn Uy
Photo: Sophorn Uy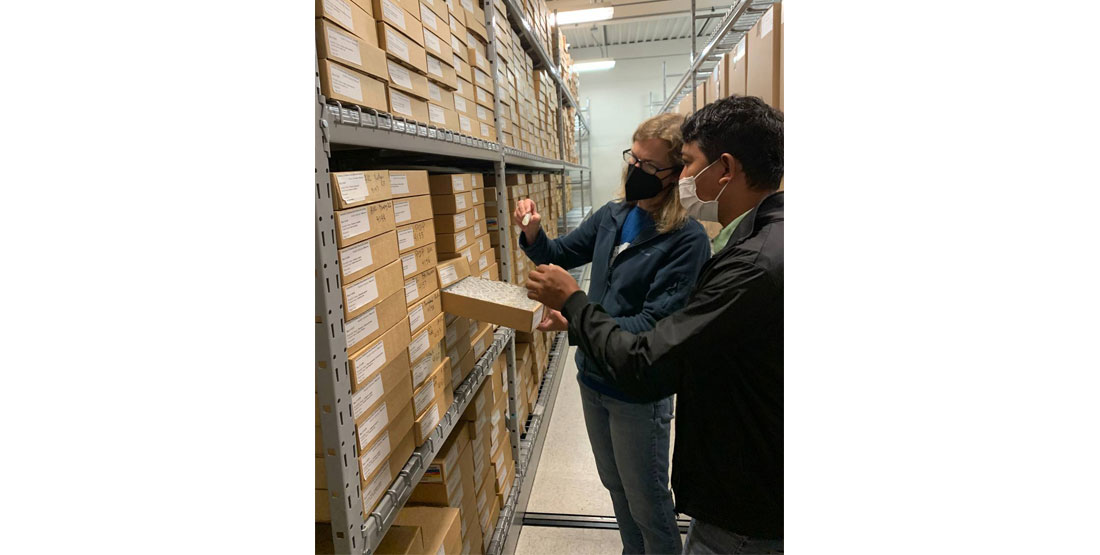 Photo: Sophorn Uy
Photo: Sophorn Uy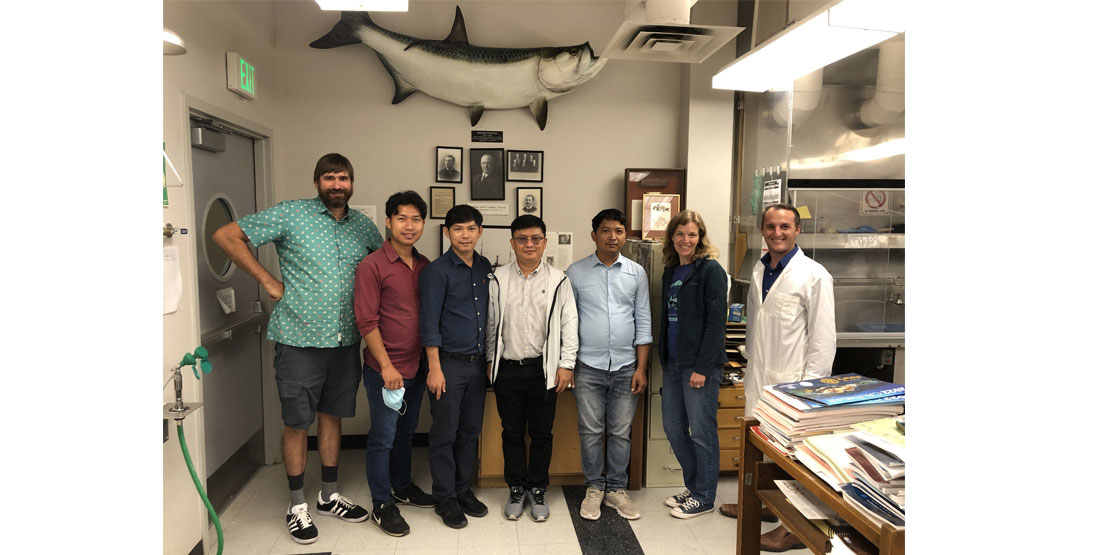 Photo: Sophorn Uy
Photo: Sophorn Uy
In early August, Professor Peng Bun Ngor and three of his students, Kakada Pin, Samol Chhuoy, and Sophorn Uy, visited the fish collections. They worked closely with Curator Luke Tornabene and Collections Manager Katherine Maslenikov to learn best practices in building a fish collection and preserving specimens for long term research. They were also joined by University of Nevada at Reno graduate student Elizabeth Everest, who had worked with the Cambodian team earlier in the year.
The week started off with the visitors joining a previously scheduled public tour of the fish collection for a group of middle school students. This was a great way for them to learn about our collection and how we share these resources with the public before diving into the workshop.
Through a combination of presentations and hands-on learning, the workshop covered every aspect of maintaining a fish collection including specimen organization, curatorial materials, management software, loan preparation, and shipping guidelines. Participants used dichotomous keys to identify local Salish Sea fish specimens, took tissue samples and photographs, and then fixed them in a 10% formalin solution and added them to the permanent catalog.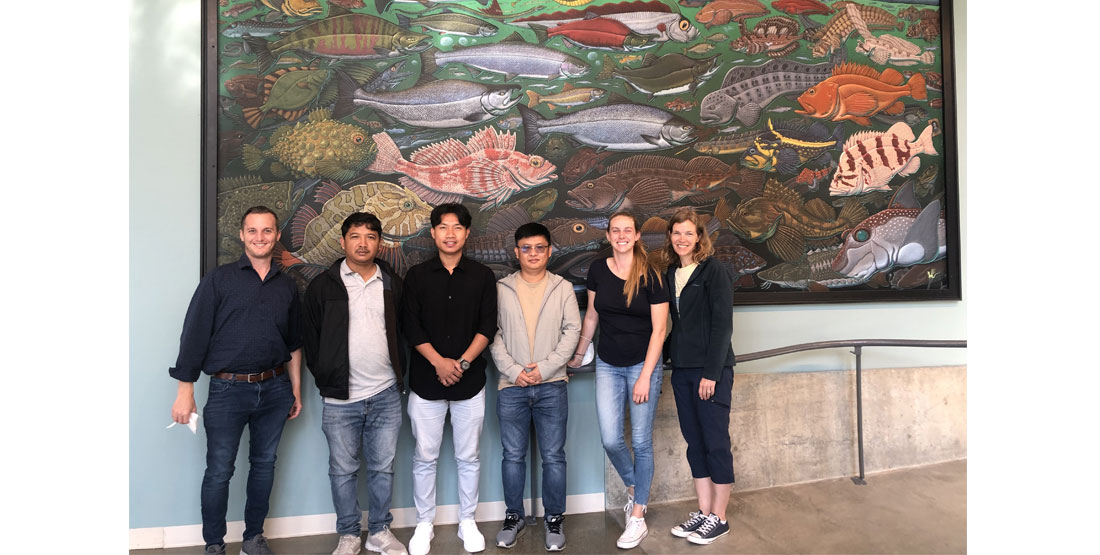 Photo: Sophorn Uy
Photo: Sophorn Uy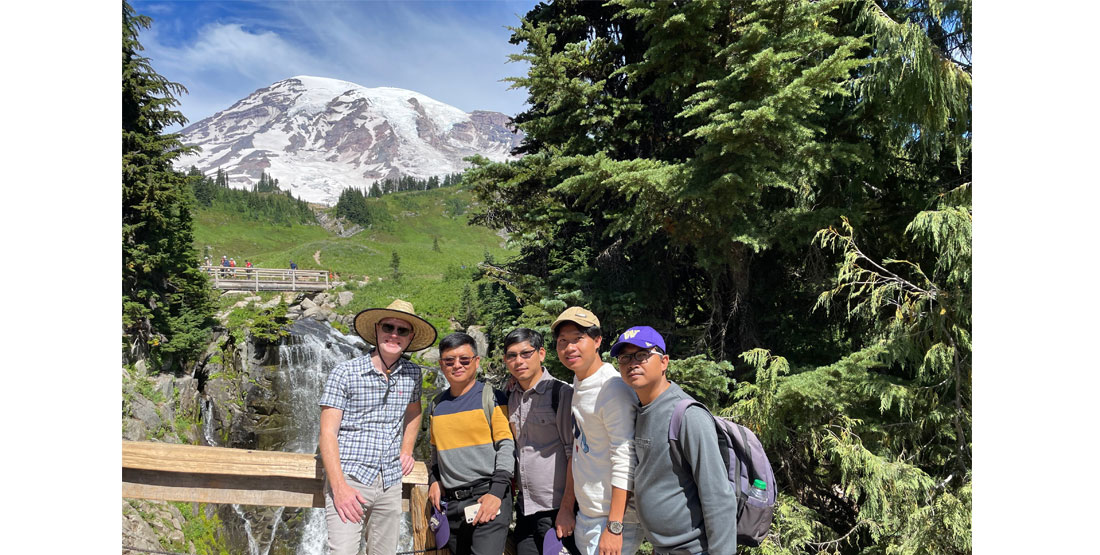 Photo: Gordon Holtgrieve
Photo: Gordon Holtgrieve
The team had plenty of specific questions about their developing fish collection, especially when it came to capturing genetic information. They were interested in ensuring the best preservation methods for whole fish specimens and their associated tissue samples to create a specimen-based  genetic resource for the fishes of Cambodia. Creating this resource is critical to support research and fisheries management in Cambodia. There was lots of talk about future collaboration and continued support of their efforts.
The group was hosted by several researchers from the UW School of Aquatic and Fisheries Sciences who have worked on the Mekong River in Cambodia for many years and cultivated strong working relationships with local scientists. Gordon Holtgrieve, John Horne, and Jackson Swan coordinated the trip and worked closely with the group during their visit.
There was time for some tourist fun and relaxation as well, with trips to visit the Burke Museum exhibits, the Ballard Locks, and Mt. Rainier, as well as a dinner hosted by Dr. Holtgrieve. We hope this exchange leads to further collaboration and opportunities for learning both here at the University of Washington and in Cambodia.
Funding for the trip was provided by NexGen Mekong Scientists who paid for the students to travel to Seattle. Support also came from the Wonders of the Mekong Project funded by USAID.