Archaeology in North America has traditionally been the story of archaeologists claiming ownership over heritage that is not theirs. So how can the field of archaeology reckon with this history and begin to work collaboratively with Tribal Nations to care for and protect Indigenous heritage?
Dr. Sara L. Gonzalez collaborates with U.S. Tribal Nations and Indigenous communities to make archaeology work for and in accordance with their own values and cultural protocols. She is an Associate Professor of Anthropology and Adjunct Professor of American Indian Studies at the University of Washington and is also now Curator of Archaeology the Burke Museum of Natural History and Culture. An anthropological archaeologist by training, she works at the intersection of Indigenous studies, tribal historic preservation, and public history. Her research contributes to the growing field of Indigenous and community-based archaeologies. These archaeological approaches feature the direct engagement of Indigenous peoples in archaeology and are committed to the integration of Indigenous knowledge and methods into archaeological practice. 
Gonzalez is the 14th curator at the Burke, and joins Dr. Peter Lape as the second curator of archaeology at the museum. The two will continue curating and caring for the archaeology collections, sharing archaeology with the public, and collaborating with Tribes and other Indigenous communities on archaeological and museum practices.
She is currently director of two community-based participatory research partnerships: the Kashaya Pomo Interpretive Trail Project (2004 – present) and Field Methods in Indigenous Archaeology (2014 – present), established with the Kashia Band of Pomo Indians and the Confederated Tribes of Grand Ronde Community of Oregon, respectively. In both of these partnerships, collaborative thinking with the Kashia and Grand Ronde Historic Preservation Offices resulted in nation-specific, low-impact archaeological approaches that enhance the capacity of U.S. tribal nations and archaeology to care for, protect, and represent tribal heritage for future generations. As part of work she has directed a number of archaeological field schools, most recently through Field Methods in Indigenous Archaeology, which has trained over 40 graduate and undergraduate students in how to do archaeology with and for the Grand Ronde Nation.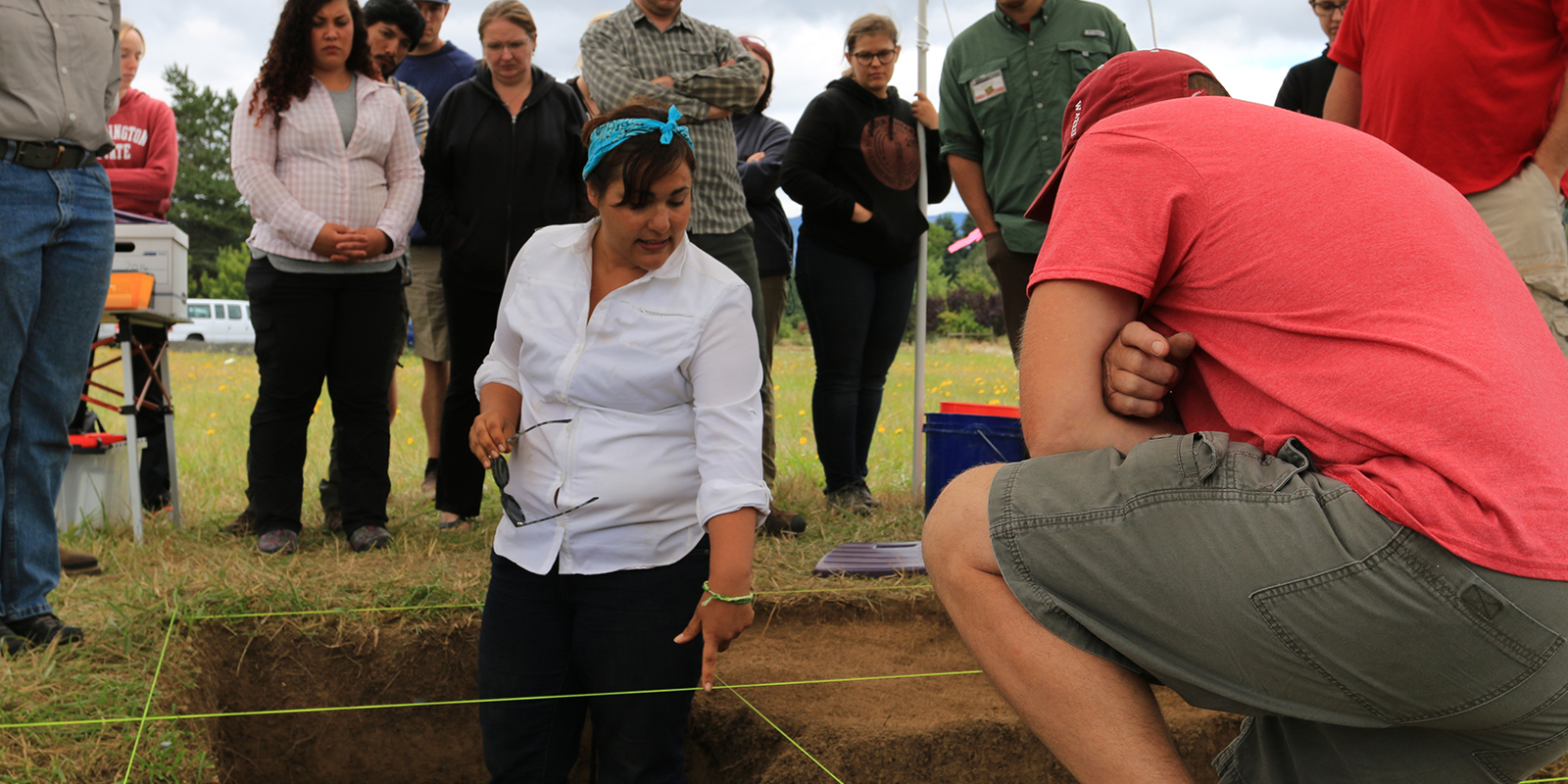 Photo: Courtesy of FMIA
Photo: Courtesy of FMIA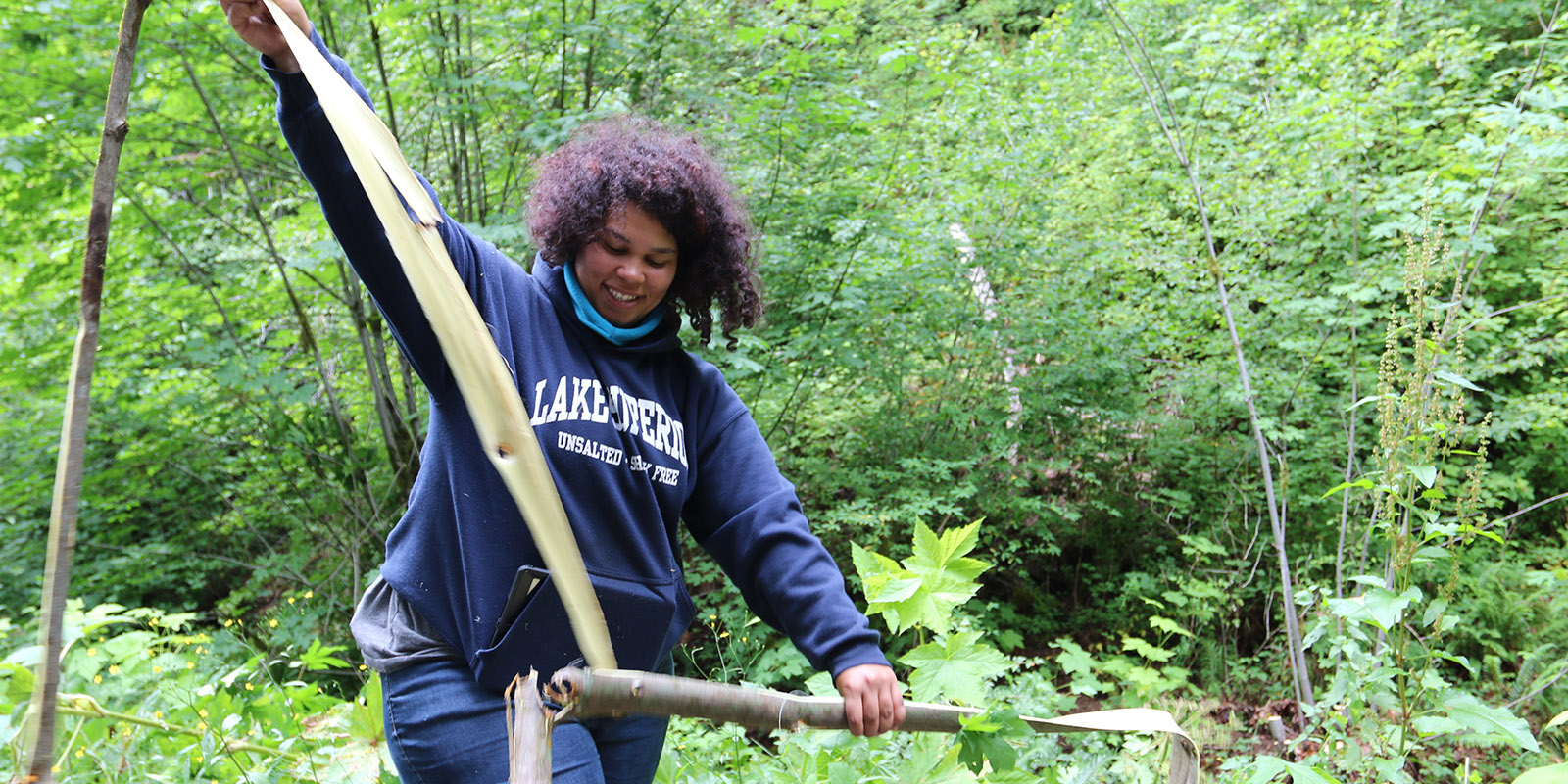 Photo: Courtesy of FMIA
Photo: Courtesy of FMIA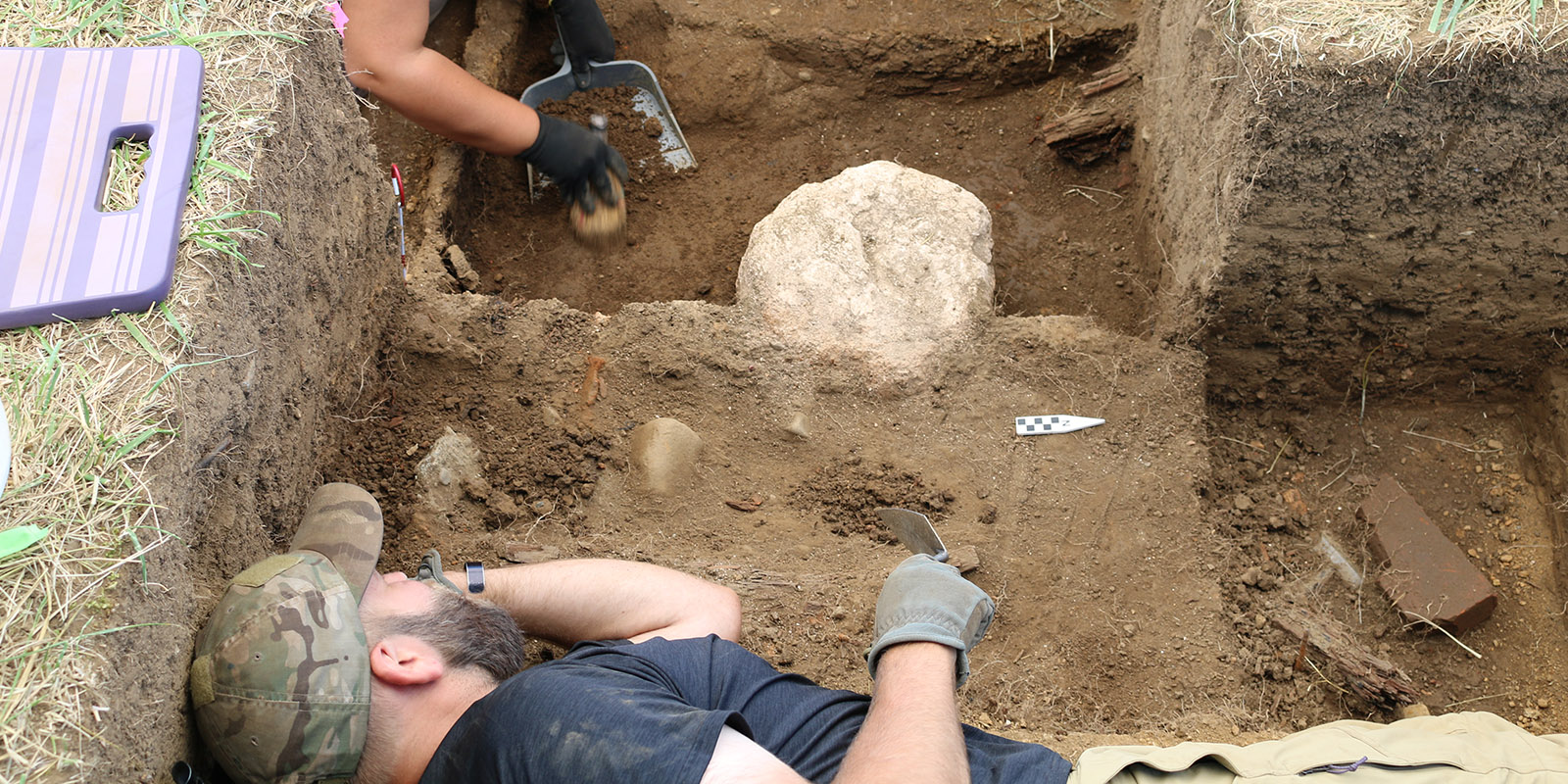 Photo: Courtesy of FMIA
Photo: Courtesy of FMIA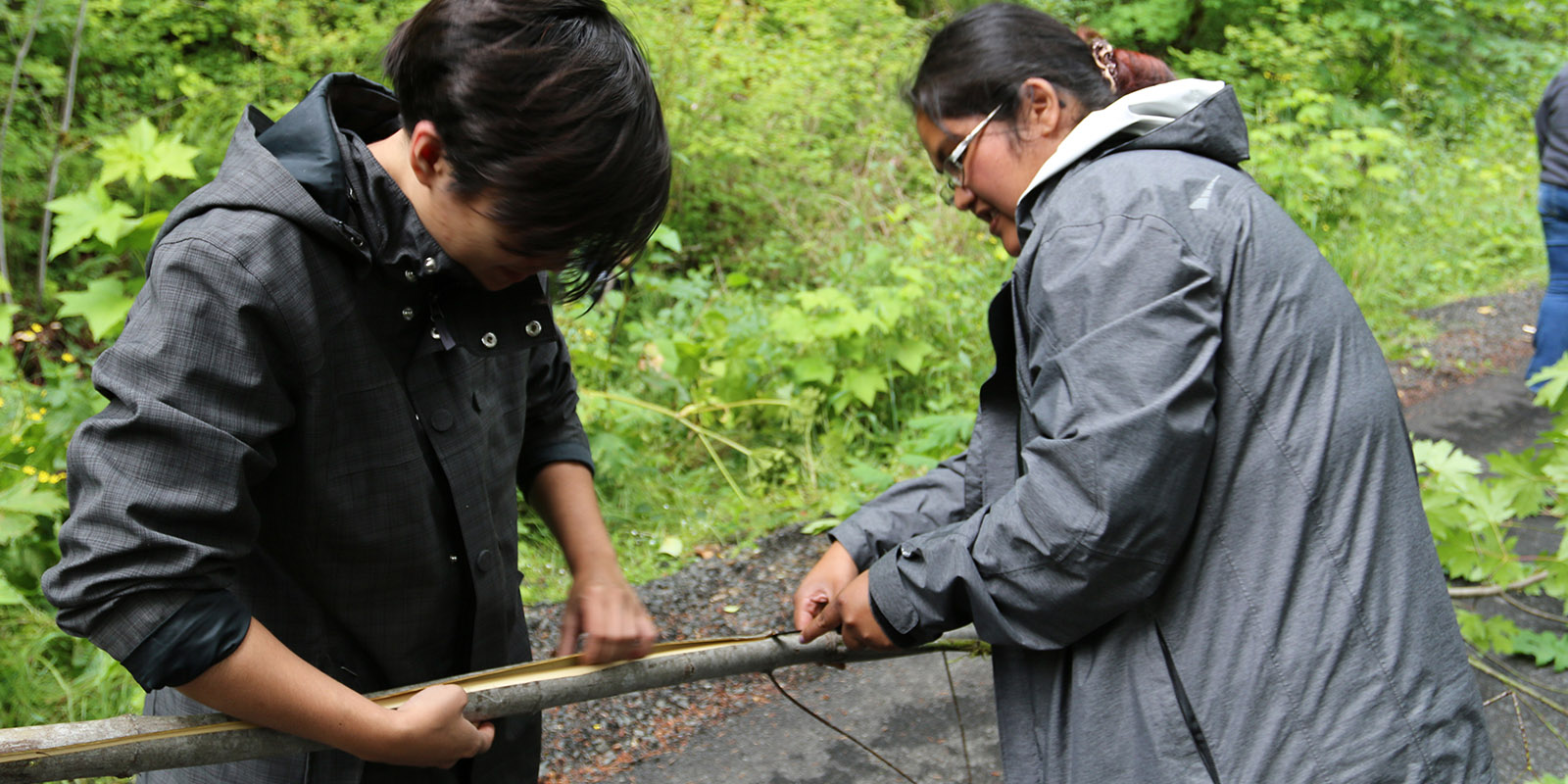 Photo: Courtesy of FMIA
Photo: Courtesy of FMIA
"We've thought long and hard about how to Indigenize archaeology; to do and teach archaeology in a Grand Ronde way. Using Grand Ronde's approaches to education, we ensure everybody is both a student and a teacher, that everybody is working together from a place of respect, trust, and reciprocity," Gonzalez said. "That's really resulted in a different approach to field work, one that's more inclusive of the needs of students. Forty percent of our students are Indigenous or come from communities historically marginalized or excluded from archaeology and they've noted how the program made them feel like they were represented in archaeology."
Working in the field of colonial studies, Gonzalez not only examines the history of colonialism through the past, but across all time periods. "The Burke has a critical role to play in connecting these histories, past and present, together," Gonzalez said. "Oftentimes when we think of archaeology, we think of past history and past peoples. But we have a really great opportunity to be able to demonstrate and tell visitors how this history is present today; how the belongings that we represent or exhibit are part living traditions that are deeply connected to contemporary cultures and contemporary Tribal Nations."
In addition to this work, Gonzalez has recently co-founded the Indigenous Archaeology Collective, a network of Indigenous and non-Indigenous scholars within archaeology and related fields, and is a founding board member of the Black Trowel Collective Microgrants, which provides funding for archaeology students from working-class & historically looted communities. As she begins her new position at the Burke Museum she is excited to continue work that contributes to building a more inclusive institution that actively engages local Tribal Nations and other descendant communities in the protection and care of their heritage.