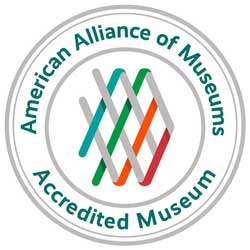 Being reaccredited by the American Alliance of Museums (AAM) is the museum field's gold standard of excellence. This announcement demonstrated that the Burke earned the highest national recognition and signified distinction to the museum community, governments, funders, outside agencies, and to the museum-going public.
Developed and sustained by museum professionals for 50 years, this comprehensive accreditation program from the AAM is our museum field's primary vehicle for quality assurance, self-regulation, and public accountability. This was a tremendous honor for the Burke as we remain a part of a strong cohort of 1,095 museums out of over 33,000 museums (approximately 3.3%) across the nation who have earned this accreditation.
Practice makes perfect
Much like athletic conditioning, earning this victory only came from many months of effort, team work, and preparation. The Burke's accreditation entailed a very rigorous, but highly rewarding process that examined all aspects of our museum's operations. The entire process took a total of 18 months for Burke staff and our boards—the Native American Advisory Board (NAAB) and the Burke Museum Association.  For me, it was this dedicated team collaboration that made this achievement even more significant and noteworthy. ​​​​​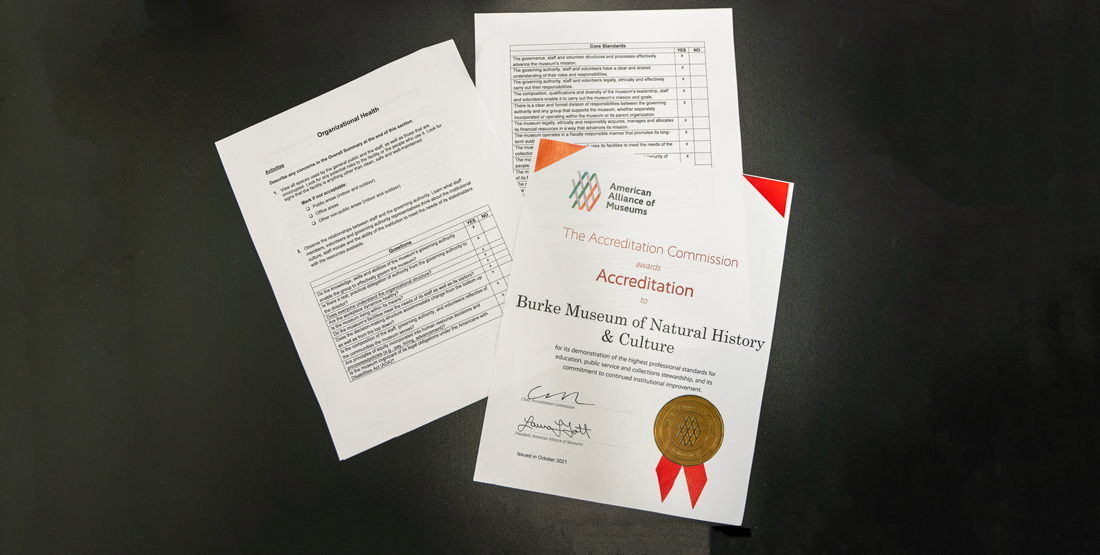 Teamwork makes the dreamwork
First, over the course of 12 months beginning in May 2020, the Burke conducted a comprehensive self-study. Our self-study was spearheaded by a Burke committee that was co-led by me, Registrar Hollye Keister, and Manager of Corporate & Foundation Relations Sumathi Raghavan. We worked in lockstep with every Burke department to attain reaccreditation. We gathered key operational documents for evaluation, co-led group meetings, and updated Burke policies. Three key areas of work and impact included:
Our Equity and Inclusion Committee completed the museum's  Diversity Statement. 

Our Native American Advisory Board updated the NAAB bylaws.

Our entire Curatorial and Collections team revised the Collections Manager Policy and the ethics statement.
The accreditation's deadlines and structure helped the Burke place focus on these three areas of important work during the self-study.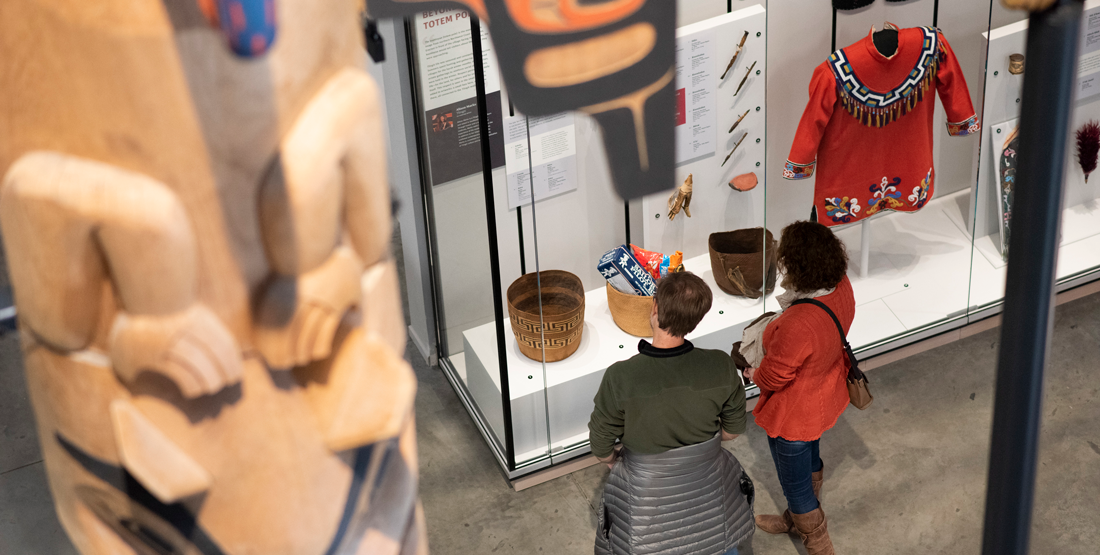 Photo: Andrew Waits
Photo: Andrew Waits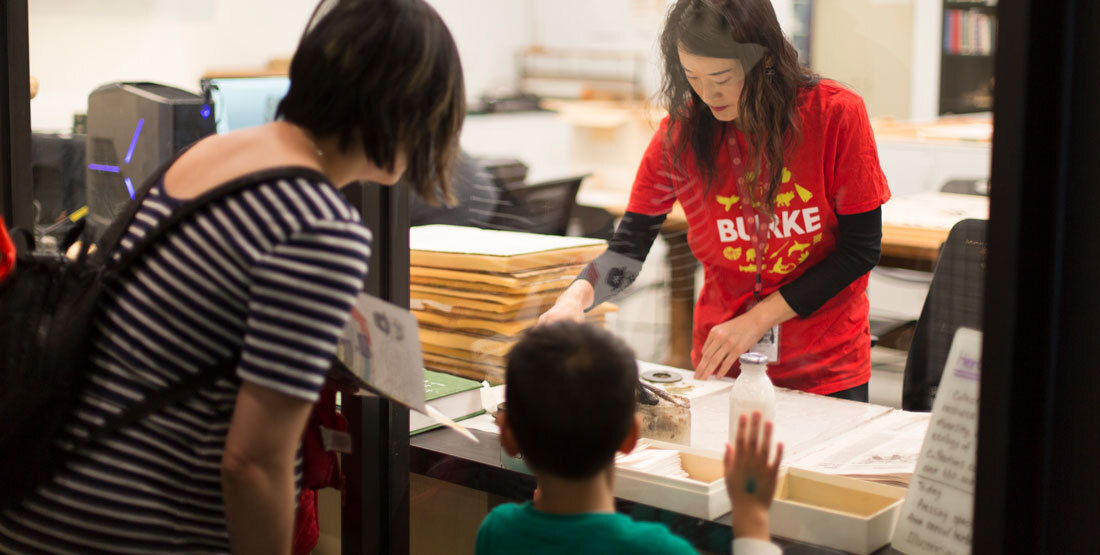 Photo: Rachel Ormiston/Burke Museum
Photo: Rachel Ormiston/Burke Museum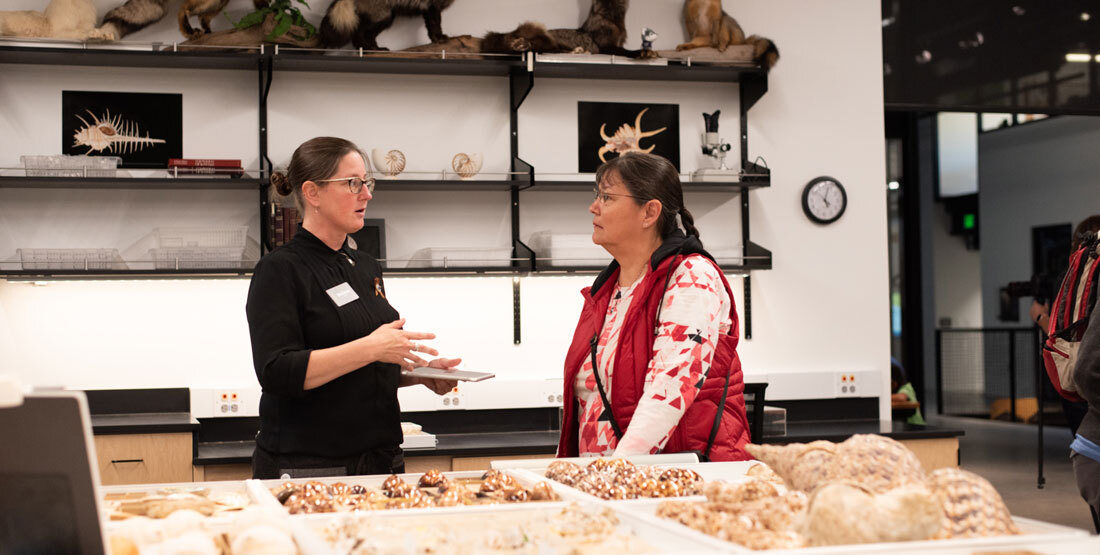 Photo: Andrew Waits
Photo: Andrew Waits
Covering all the bases 
The next phase of the reaccreditation was a two-hour virtual site visit that took place in June 2021. This virtual site visit was completed by a team of AAM peer reviewers—composed of independent museum professionals who diligently reviewed our self-study, provided the evaluation, produced a conclusive report, and sent a recommendation to the accreditation commission to grant us accreditation. Pre-pandemic, site visits took place in-person and over the course of a couple of days. That format afforded more time and a visit that could be more free flowing. For example, if there is an area of interest or object in the collections that captures the AAM committee's attention there's a chance to discuss further and examine best practices. 
Since our reaccreditation process took place throughout the COVID-19 pandemic, we placed added care in moving to the new, virtual format. Through live videos we showcased our state-of-the-art facility, our collections, cutting edge research, and visible workrooms. We planned a tour route that started at our front door and included a full walk-through of our floors, galleries, and work spaces with unusual stops (like our quarantine room) along the way. We implemented Zoom best practices, stationed our collections staff with laptops to share insight and conversation, and made sure to account for any and all technical issues. We had thorough A/V support, completed dry runs and sound checks, and carried ample wireless headsets and microphones. As a result, the committee could meet staff, look around, direct the camera, and generate genuine conversation, dialogue, and exchange, which is a central part of the site visit.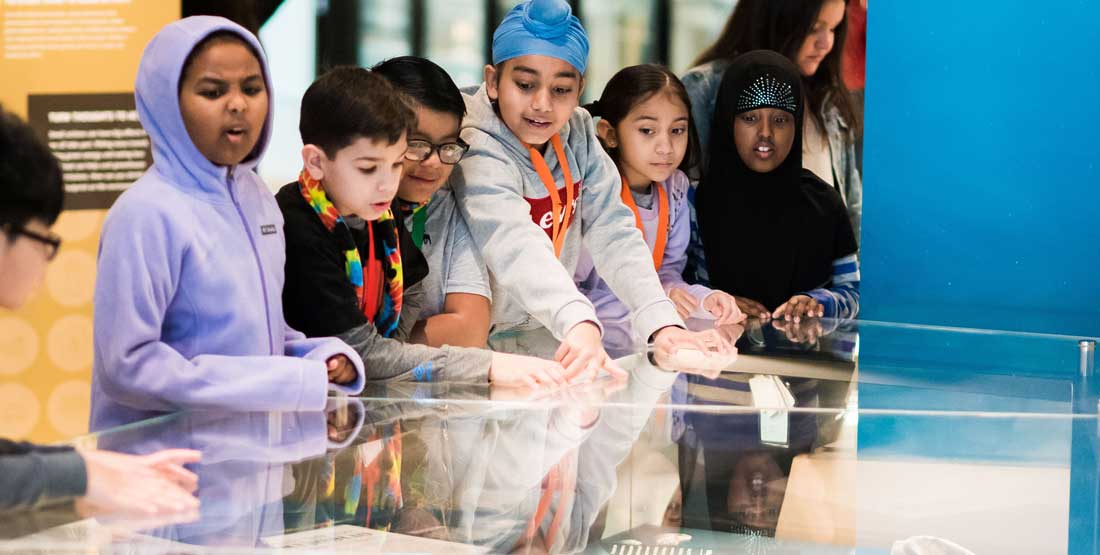 Photo: Nate Watters
Photo: Nate Watters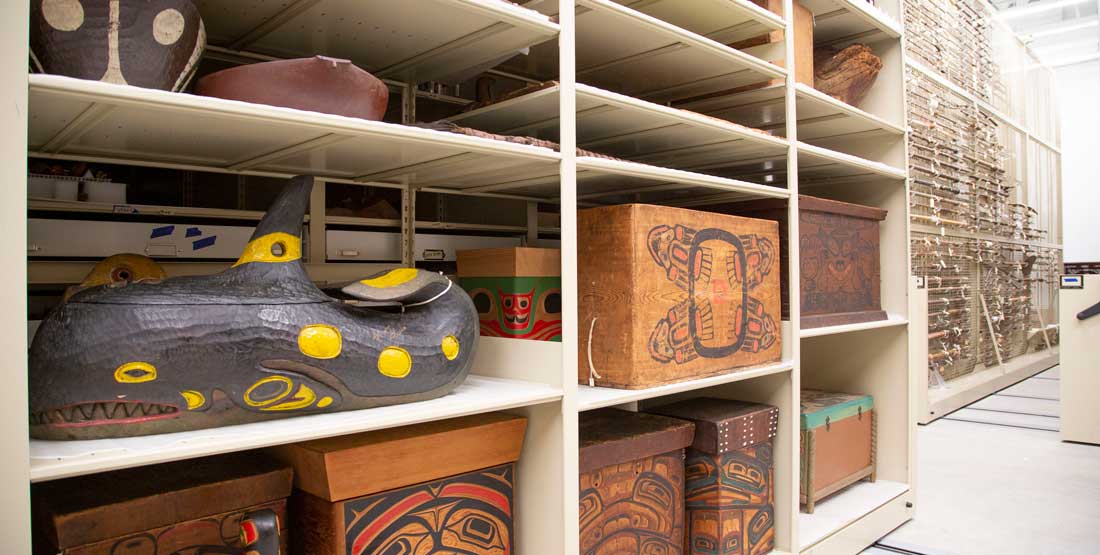 Photo: Burke Museum
Photo: Burke Museum
A Slam Dunk
All of that work culminated in our reaccreditation. This process helped to better reinforce the educational and public service roles of museums. AAM reaccreditation strengthens the entire museum field by promoting practices that enable the Burke to provide the best possible service to the public, such as taking care of collections appropriately, and including community voices in decision making. This terrific milestone is not just a logo on our website and award that we are framing, but is about our community. Our committed staff and boards completed this work for all the communities that we serve, who continually motivate us to be the best stewards to the museum's collections and resources, which we hold in the public trust.