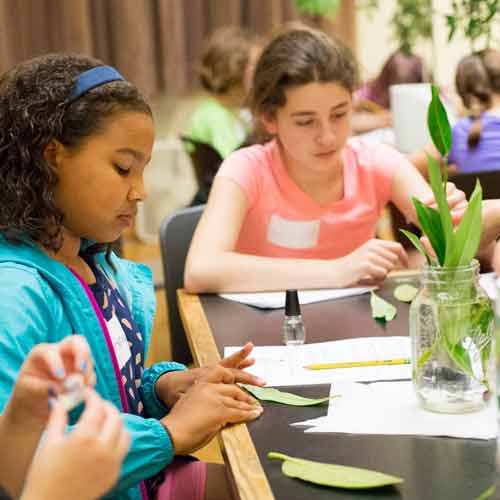 Photo: Rachel Ormiston/Burke Museum
Photo: Rachel Ormiston/Burke Museum
Middle School Program
A collaborative and supportive environment for girls in grades 6–8 to explore a variety of STEM fields such as oceanography, neuroscience, paleobotany and spectroscopy.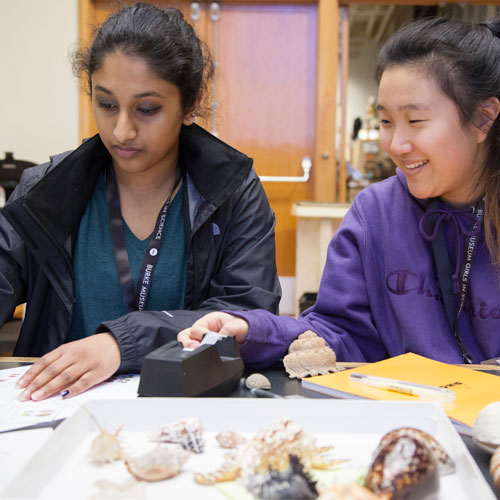 Photo: Cathy Morris/Burke Museum
Photo: Cathy Morris/Burke Museum
High School Program
Giving girls in grades 9–12 the opportunity to be a part of the groundbreaking research that's happening every day at UW and the Burke Museum.
Thank You
Girls in Science Program Supporters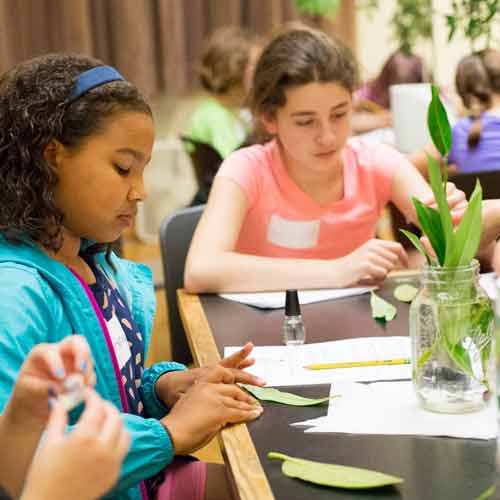 Support Education
Your gift makes it possible for us to offer cost assistance to eligible schools, programs and families to ensure no child is turned away because of financial limitations.
Photo: Cathy Morris/Burke Museum
Photo: Cathy Morris/Burke Museum