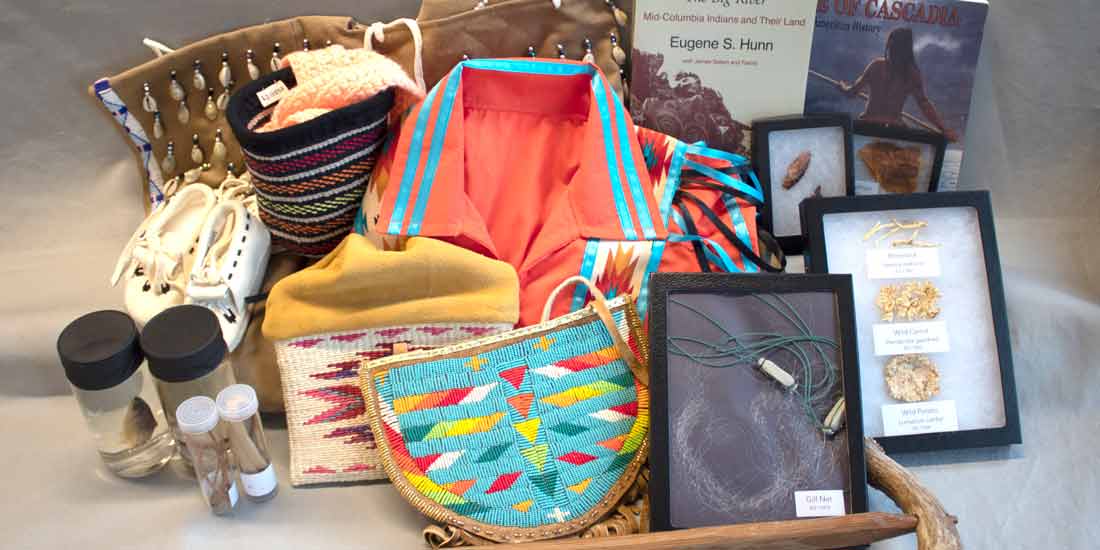 Burke Boxes include museum-quality objects and artifacts, as well as activities that can be tailored to many ages and interests.
Beaded Bag
Beaded Moccasins
Corn husk Bag
Digging Stick
Dried Salmon
Gill Net
Hemp Cordage
Lamprey Specimen
Points
Ribbon Shirt
Bitterroot, Wild Carrot and Wild Potato
Salmon Specimen
Tule Sample
Wapas (basket)
Wing Dress
People of Cascadia: Pacific Northwest Native American History, by Heidi Bohan
Nch'i-Wanna "The Big River": Mid-Columbia Indians and Their Land, by Eugene S Hunn
Tule House Photo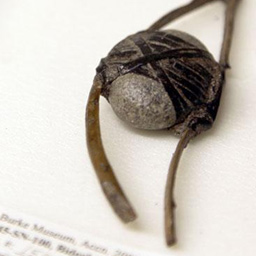 Reach out to your local Tribe
We encourage you to continue your learning of Native American cultures by reaching out to your local Tribe for more resources.
Is a Burke Box safe to use during COVID-19?
Yes. Handling a Burke Box is a safe experience for clients and staff. We encourage clients to follow local COVID guidelines and general health practices while using a Burke Box.
 
Why does my Burke Box rental have to start and end on specific days of the week?
Our rental schedule assures all boxes and their contents are thoroughly quarantined before being handled by staff and clients. It also allows us to accommodate adjusted staffing patterns at the Burke as we navigate our COVID response. If it is impossible to manage a Burke Box pick up or drop off on the days available, please contact Burke Education at burked@uw.edu.
How can I use a Burke Box to support online classes?
Learning doesn't always happen in a brick and mortar building. Luckily, Burke Boxes are very adaptable resources that can be used easily in distance learning situations.
Check out our tips for teaching remotely with Burke Boxes.
I'm not a teaching professional. Can I use a Burke Box outside of a standard classroom?
Absolutely! In addition to classrooms around the state, Burke Boxes have been used by homeschooling parents, after school groups, community groups, early learning facilities, and libraries! Each Burke Box includes lesson plans and resources to give you guidelines and ideas for how to use your box. 
Where do I go to pick up and return my Burke Box?
Burke Boxes can be picked up on the start date of your rental from the Burke Museum Business Entrance at the northeast corner of the building during business hours (8 AM – 4 PM). 
When you arrive at the Burke Museum, use the call button to tell staff you are picking up or returning a Burke Box. A Burke staff member will bring your box out if you are picking up and will retrieve the box from outside if you are dropping off. To minimize the spread of illness and germs, clients will no longer enter the Burke Business Entrance and must wear a mask during drop off and pick up.
The Burke Museum address is 4300 15th Ave NE, Seattle (get directions to the Burke). If driving, you may pull into the N1 parking lot off of Memorial Way NE (the main entrance to UW campus off of NE 45th St). Please use the loading and unloading zone when picking up your Burke Box and not the adjacent parking lot or the main visitor entrance. The N1 parking lot is a paid lot managed by the University of Washington Transportation Services.
If you have questions or concerns about your ability to retrieve or drop off your Burke Box, please email Burke Education at burked@uw.edu.
When does my Burke Box need to be returned?
Your Burke Boxes should be returned to the Burke Museum Business Entrance by 4 PM on the last day of your rental period. For shipped boxes, your Burke Box should be mailed with a carrier of your choice no later than the last day of your rental period
Email burked@uw.edu as soon as possible if you are unable to return your Box on time for any reason. Please note that we have a late fee of $10 per day per Burke Box.
How much do Burke Boxes cost?
A Burke Box rental costs*:
$50 for 1 week 
$60 for 2 weeks
$20 for each additional week
Please note: Pricing for Backyard Scientist Backpacks is structured differently from other Burke Boxes. Please see the Backpacks page for pricing.
Payment can be made online through our webform or in person via credit card, check, or purchase order no later than the last date of the rental period.
*Does not include shipping costs.
Do you offer cost assistance or scholarships?
Yes! Our generous donors make it possible for us to offer cost assistance to schools, families, and programs across the state. To apply, please fill out our Burke Box Cost Assistance Request form.
Can Burke Boxes be shipped?
Yes, Burke Boxes can be mailed to Washington state recipients outside of King County* for an additional $30 per box (Please note: Cost assistance and scholarships cannot be applied to shipping costs.). This fee does not include return shipping; mailing all Boxes back to the Burke Museum is the responsibility of the renter. Burke Boxes should be mailed through the carrier of your choice no later than the last day of the rental period. All return Burke Boxes should be shipped to: 
The Burke Museum
4300 15th Ave NE
Box 353010
Seattle, WA 98195
*Due to proximity to the museum and an increasing number of rentals, we aren't able to offer shipping within King County or outside the state of Washington.
** Jarred wet specimens cannot be shipped at this time. Boxes with few jarred wet specimens will be shipped without them. Boxes with many jarred wet specimens cannot currently be shipped.
Can I change or cancel my reservation?
If you are unable to pick-up or return a Burke Box on the scheduled date, or need to change or cancel a reservation, please call email Burke Education at burked@uw.edu.
Cancellations must be made a minimum of two weeks before the scheduled ship or pick-up date for a refund. Cancellations made with less than two weeks' notice will be charged the full rental fee.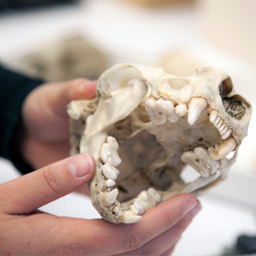 More Burke Boxes
With 18 Burke Box titles ranging from culture to earth and life sciences, there's something for everyone!