Northwest Coast Indigenous Art—Theft and Fraud
Date & Time
This event is in the past.
Location
transparent
VIRTUAL EVENT
Join us from your home!
0
0
Lucinda Turner will discuss the theft and fraud in Northwest Coast Indigenous Art she has witnessed over the last four years.
The presentation will cover copyright infringement, online theft, wood identification, and possible solutions to preserve the sanctity of the art.
This event is FREE and open to all.
This event is made possible with support from Friends of Native Art.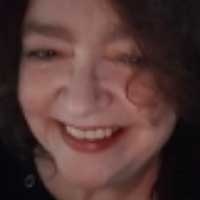 About the Speaker:
Lucinda Turner carved with Nisga'a artist Norman Tait for 26 years. She became involved in combating fraudulent art after Norman passed in 2016, when she discovered that the works of Norman and other artists were being stolen and listed on the internet for sale. This has evolved into a full-time job. She taught herself to write DMCA (Digital Millennium Copyright Act) "takedown" letters on behalf of 50 artists that she represents, sending out over a thousand letters to more than 30 internet companies that were using stolen designs to sell everything from masks to coffee mugs. She is an administrator of two Facebook groups, Native Art Direct From Artists and Fraudulent Native Art Exposed, she has created a fraud registry and an artist registry, and she has recently written an open letter to the Canadian government addressing the issues of fraudulent and stolen indigenous art.