Collector's Edition
To celebrate the 50th anniversary of Bill Holm's definitive book on northern Northwest Coast art, the Bill Holm Center and University of Washington Press published an updated color edition of Northwest Coast Indian Art: An Analysis of Form with a new preface by the author and contributions by contemporary Northwest Coast artists.
We produced 200 copies of a limited hardcover collector's edition of the book—order yours before they are gone! Each numbered book costs $200, features artwork unique to the collector's edition and has been signed by Bill Holm. 
A limited number of copies are still available. Payments can be made by check or credit card.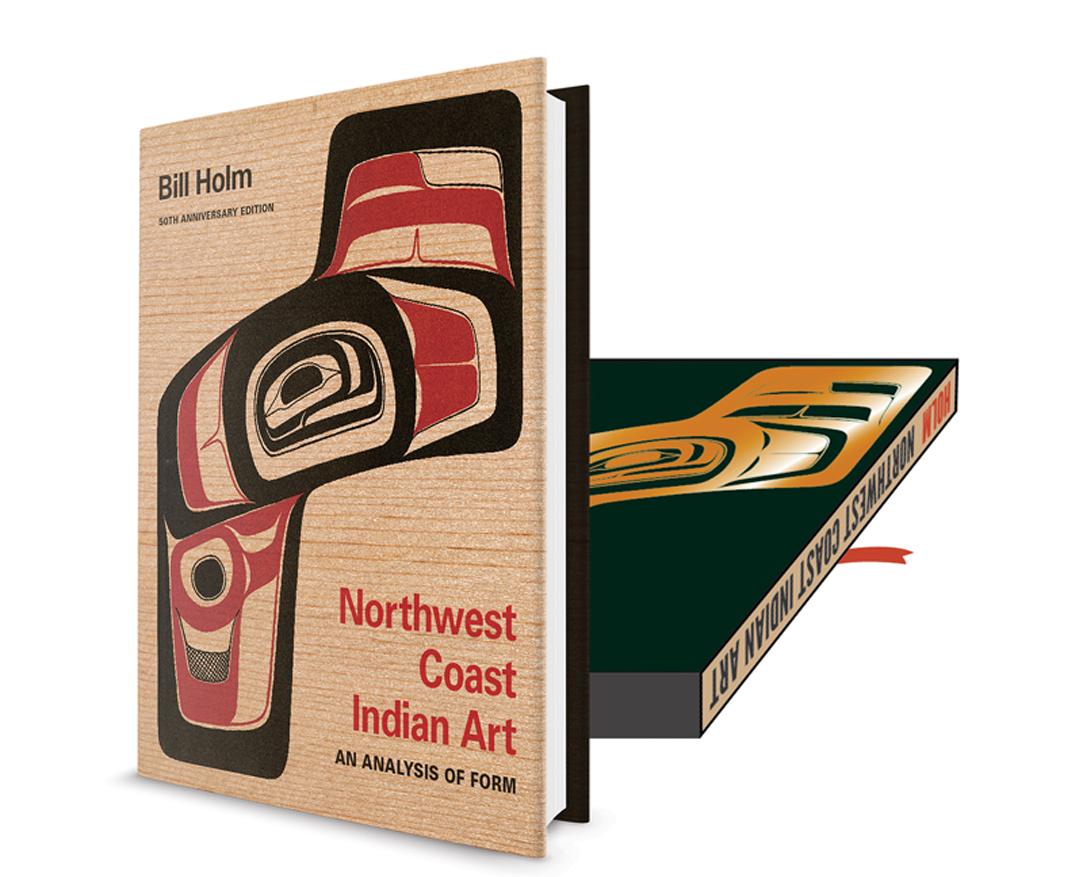 In the 1950s, Bill Holm, a graduate student of Dr. Erna Gunther, former director of the Burke Museum, began a systematic study of northern Northwest Coast art. In 1965, after studying hundreds of bentwood boxes and chests, he published Northwest Coast Indian Art: An Analysis of Form, a foundational reference on northern Northwest Coast Native Art. 
Through his careful studies, Holm described this visual language using terminology that has become part of the established vocabulary that allows us to talk about works like these and understand changes in style both through time and among individual artists' styles. Since its publication in 1965, more than 100,000 copies of Northwest Coast Indian Art: Analysis of Form have sold.