Experience

the Life


Before You

We're open!
We're the same museum you know and love, with updates that put your health and safety first.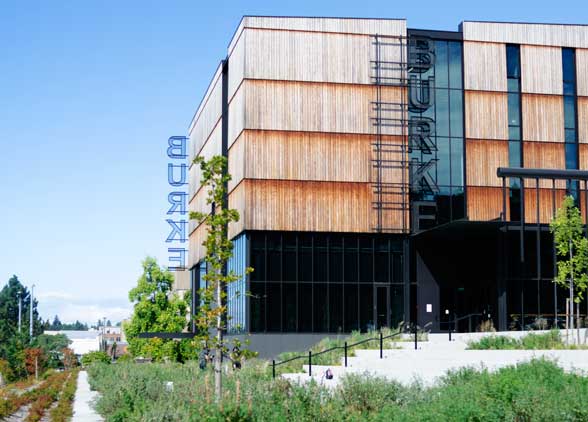 Hours
Tuesday – Sunday: 10 AM – 5 PM
Last admission at 4:30 PM
First Thursday of each month: 10 AM – 8 PM
Monday: CLOSED
Location
4300 15th Ave NE
Seattle, WA, United States
Admission
Pre-purchased, timed tickets are required for all visitors–including Burke members, UW card holders, and children age 3 and under—to maintain physical distancing and manage
capacity in the museum.
No on-site ticketing will be available.
The Burke Museum stands in solidarity with #BlackLivesMatter and other organizations fighting state sanctioned genocide of Black people in the United States and globally. 
We recognize the lives of David McAtee, George Floyd, Breonna Taylor, Ahmaud Arbery and so many other victims of murder and brutality. 
With humility, and heavy hearts, we acknowledge and apologize that the Burke Museum has not done enough to engage with the pains and the contributions of our Black communities. Injustices experienced by some members of our community undermine the heart of the Burke's mission, to promote respect for diversity.
In addition to expressing our profound sorrow for the trauma impacting the Black communities at this moment in time, we also pledge to join a wider effort to enhance opportunities for learning, inspiration, knowledge generation, joy and healing. We commit to the antiracism work that will support and uplift our Black communities. 
We urge all of our supporters to recognize the pain, frustration, and overwhelming distress the Black community feels. We also call on our network of institutions to leverage your privilege to fight for Black lives in every intersection of white supremacy and education, exhibits, research and collections among others.
Until #BlackLivesMatter to everyone like they matter to the families of the victims, none of us have freedom. 
#BlackLivesMatter  #MuseumsAreNotNeutral  #ICantBreathe  #400yearsandcounting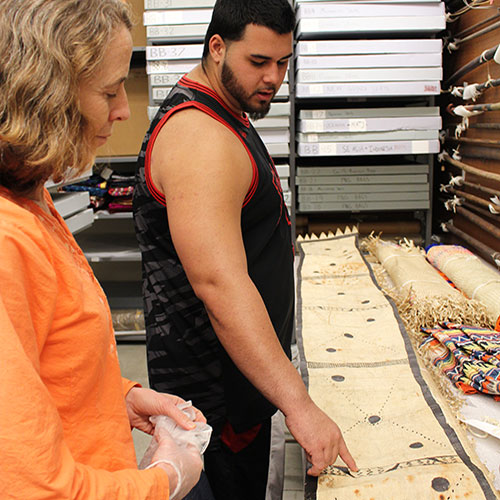 Our Work
At the Burke, we bring together people, objects and the stories that make them meaningful.
Photo: Mark Stone/University of Washington
Photo: Mark Stone/University of Washington