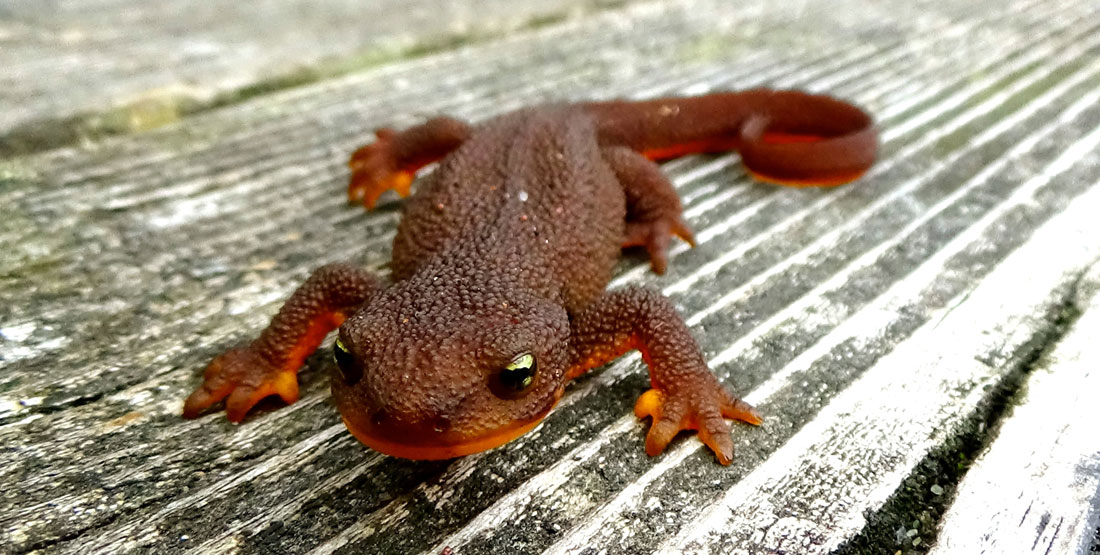 Fast Facts
Where they live
In Washington state found west of the Cascades
Prefer slow moving, quiet water but can be found on land away from water under logs or rocks
Found in grassland, woodlands and forests
Breeding
Breeding season is December through July
Lays one egg at a time attached to underwater debris
Sometimes migrate long distances to breeding ponds
The larvae can mature and reproduce in their larval state, although this significantly lowers their life span.  This is referred to as neotony. 
Cool Biology Facts
Rough-skinned Newt will display bright colored underside when threatened
They are Washington state's most poisonous newt
Toxins can cause mild skin irritation, but can cause severe symptoms if ingested, including paralysis and/or death
The iris in their eyes are yellow or silver
Threats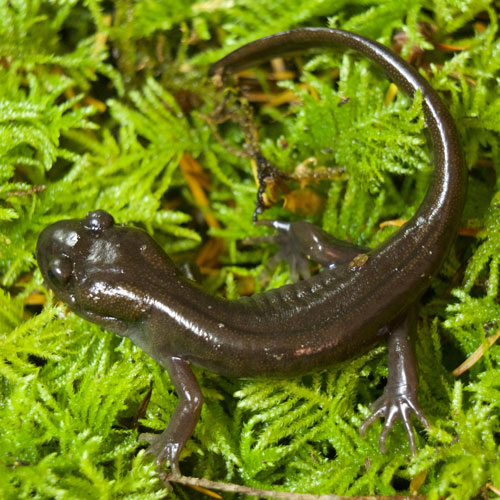 Amphibians & Reptiles of Washington
Do you know where rattlesnakes live in our state? Or which salamander breathes through its skin? Explore the fascinating diversity of the 26 species of amphibians and 28 reptiles found in Washington state.