Pulverized: a spider mailed loose in an envelope of any kind is liable to look like this when it arrives. Scanned from specimen.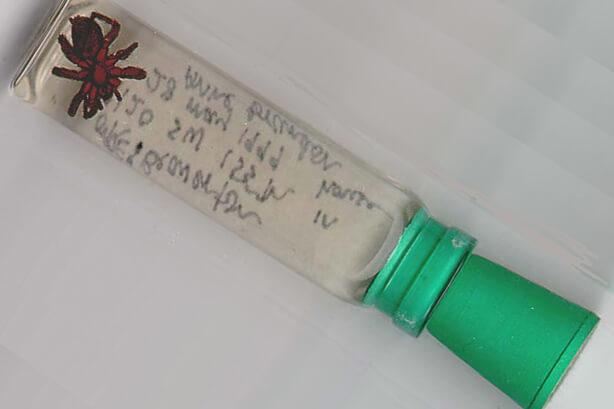 A properly-preserved spider in well-sealed vial of 70% alcohol. Note enclosed label giving exact site & date of collection!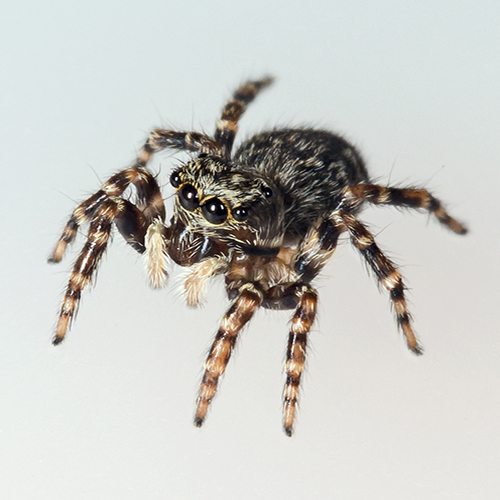 Spider Myth Resources
Explore even more! Additional spider resources and more myths (poor spiders can't catch a break!).
Photo: Cathy Morris/Burke Museum
Photo: Cathy Morris/Burke Museum