I Dig Dinos: Mesozoic Monsters
Date & Time
Sunday, March 29
10 AM – 2 PM 
Location
Uncover an ancient marine creature in the dig pit, compare your footprint to a giant sauropod, and learn about the mighty animals of the Mesozoic.
Our fossil lab is always active on I Dig Dino Sundays! Get this month's Dig Challenge, then head for the 3rd floor on a Jurassic quest to see the latest fossils being prepared in the paleontology lab, explore our fossil exhibit, and earn your prehistoric prize!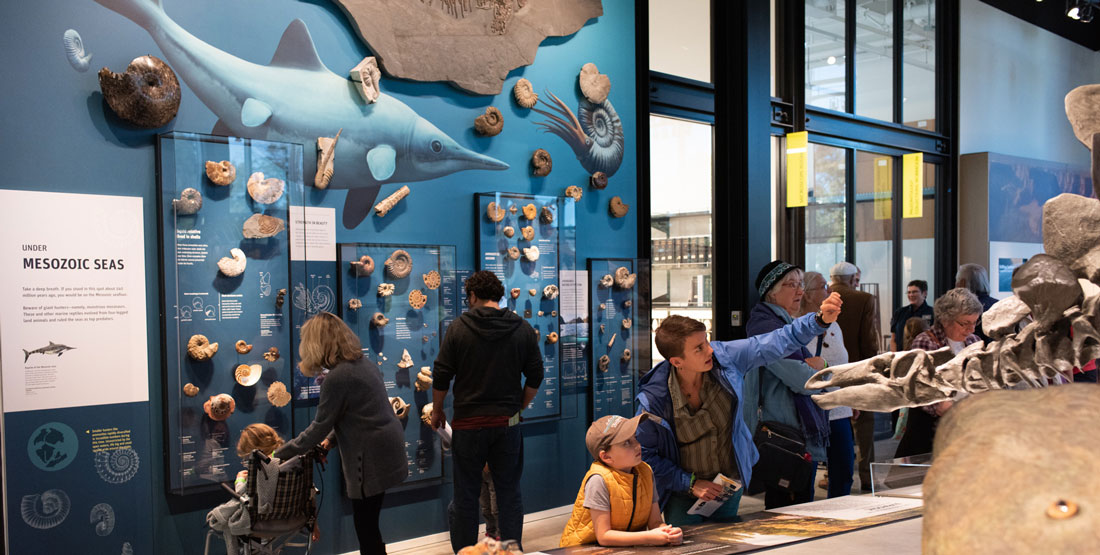 Photo: Andrew Waits
Photo: Andrew Waits
Upcoming I Dig Dinos Programs
Craft, touch table, and dig challenge theme changes monthly so there's always something new.
– Sunday, April 26: Dino Environments
Please note: I Dig Dinos is open to everyone but is geared toward ages 3–7.