I Dig Dinos: Flight and Feathers
Date & Time
Sunday, January 26
10 AM – 2 PM
This event is in the past.
The sky's the limit for our very first I Dig Dinos program at the New Burke!
Bring your budding paleontologist to explore fossilized fun at five hands-on stations designed especially for early learners. Dress-up like a pterosaur, make your own pterodactyl flyer, dig up theropod fossils, and learn how feathered dinosaurs evolved into today's birds! Hold fossils and casts at the touch table, make scientific discoveries in the dig pit, engage in dramatic play, try our dino/not dino sorting game, and create a craft to take home.
Our fossil lab is always active on I Dig Dino Sundays! Get this month's Dig Challenge, then head for the 3rd floor on a Jurassic quest to see the latest fossils being prepared in the paleontology lab, explore our fossil exhibit, and earn your prehistoric prize!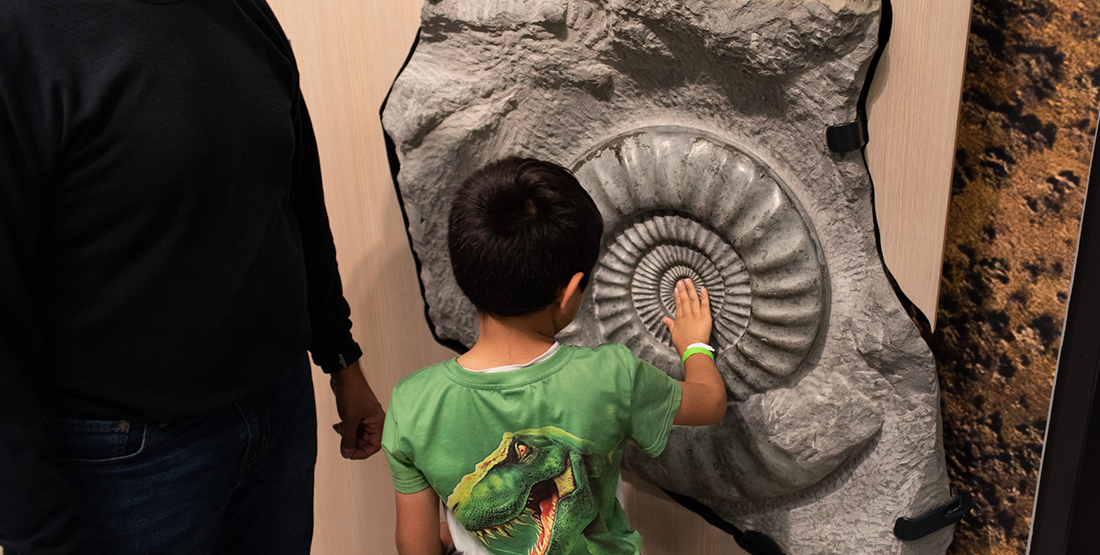 Photo: Andrew Waits
Photo: Andrew Waits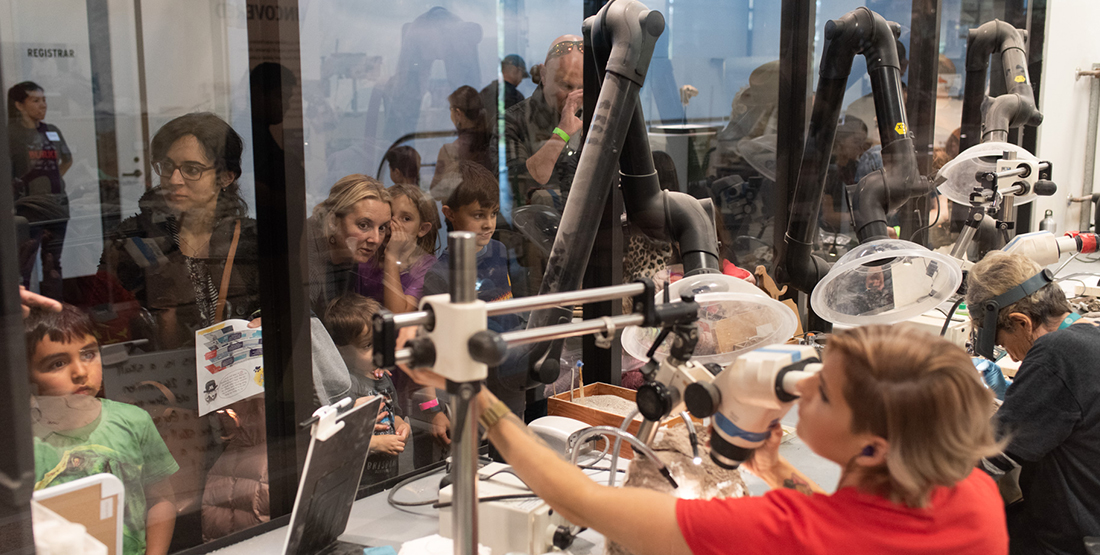 Photo: Andrew Waits
Photo: Andrew Waits
Upcoming I Dig Dinos Programs
Craft, touch table, and dig challenge theme changes monthly so there's always something new.
– Sunday, February 23: Ice Ages
– Sunday, March 29: Mesozoic Monsters
– Sunday, April 26: Dino Environments
Please note: I Dig Dinos is open to everyone but is geared toward ages 3–7.