Fossil Finders | Aquatic Adventures
Photo: Timothy Kenney/Burke Museum
Photo: Timothy Kenney/Burke Museum
Date & Time
Sunday, November 26
10 a.m. – 1 p.m.
This event is in the past.
Tickets
Included with admission;
FREE for Burke members
Not a member? Join today.
Location
transparent
4303 Memorial Way NE
Seattle, WA, United States
0
0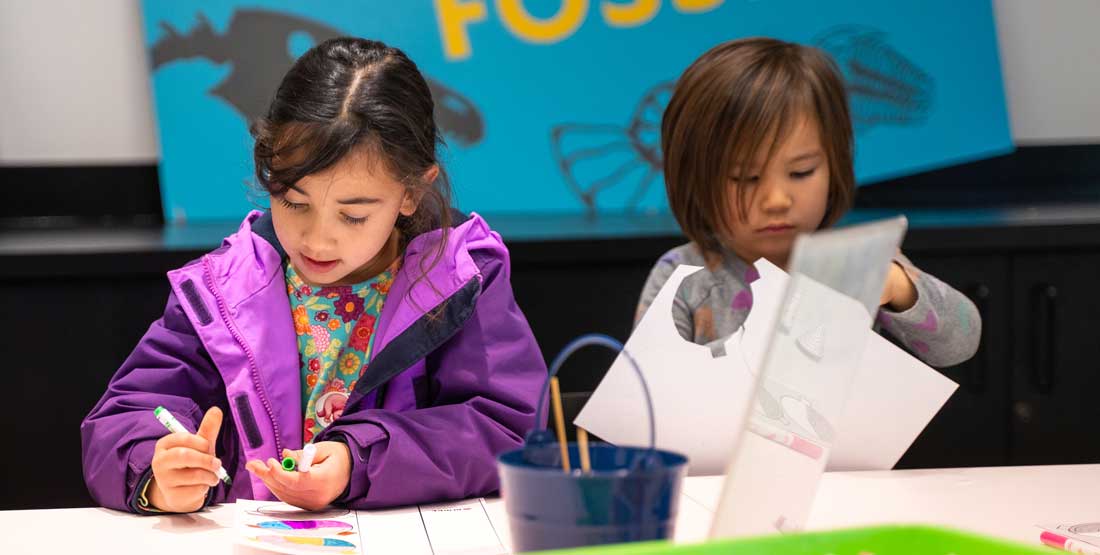 Enjoy fossilized fun at five drop-in stations designed for young learners ages 3–8. Hold fossils and casts at the touch table, make scientific discoveries in the dig pit, create a craft to take home, and collect a new stamp each month in your Fossil Finders Passport.
Join us in November as we dive into ancient seas!
Handle real underwater fossils
Put on a shark tail and swim over to the photobooth
Head to the dig pits to unearth a prehistoric seabed
Create a puppet and a watercolor craft to take home
Go on The Voyage of Turtle Rex during our 11 a.m. storytime