Experience Alcoves | Spooky Science
Activities for Kids & Families
Date & Time
Daily
September 15 – November 15, 2023
This event is in the past.
Location
transparent
4303 Memorial Way NE
Seattle, WA, United States
0
0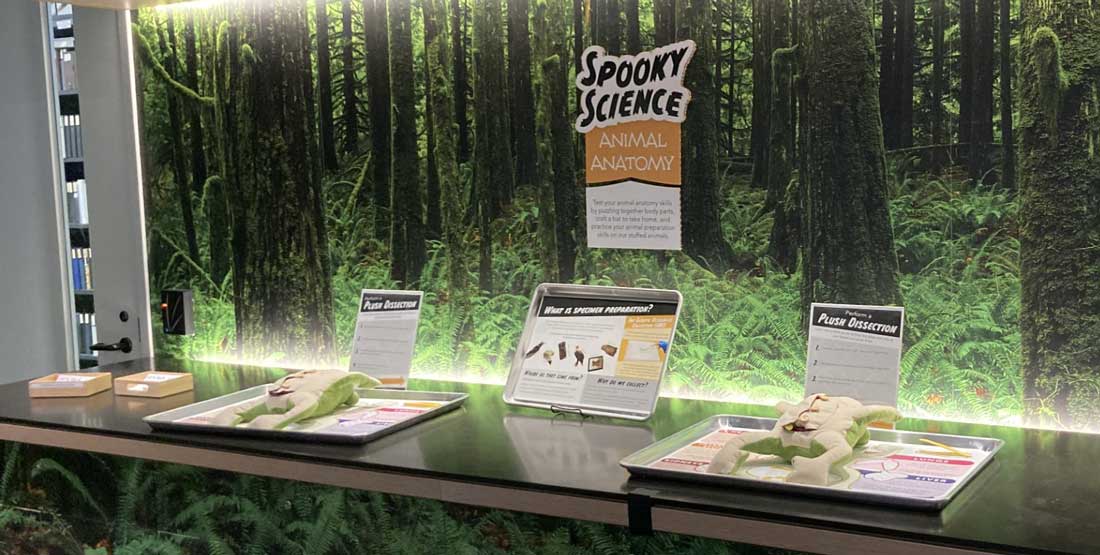 Check out these Spooky Science activities in our Experience Alcoves!
Animal Anatomy
Floor 2 Biology Experience Alcove
Test your animal anatomy skills by puzzling together body parts, craft a bat to take home, and practice your animal preparation skills on our stuffed animals.
Caverns & Creatures
Floor 3 Paleontology Experience Alcove
Come face-to-face with one of the most terrifying creatures of the past, learn what gives some minerals a spooky glow, and uncover the geologic mysteries of Washington caves.