Exhibit Opening: Members' Virtual Celebration
Illustration: Cruisin' the Eternal Coastline II, 2016, Ray Troll
Illustration: Cruisin' the Eternal Coastline II, 2016, Ray Troll
Date & Time
Friday, December 4
6 PM PT
This event is in the past.
Tickets
Did you miss the event?
Stay tuned—the recording will be posted on this page.
Join Ray Troll, Kirk Johnson, and the Burke Museum for a live celebration of the Cruisin' the Fossil Coastline temporary exhibit. This virtual event will include a peek into the exhibit, a presentation from Ray and Kirk, and a live Q&A with the audience. Buckle up, it's going to be a wild ride!
This event is for members only. Not a member? Join today.
Note: Only one reservation is required per household, but the whole family can gather around to "join" the event.
---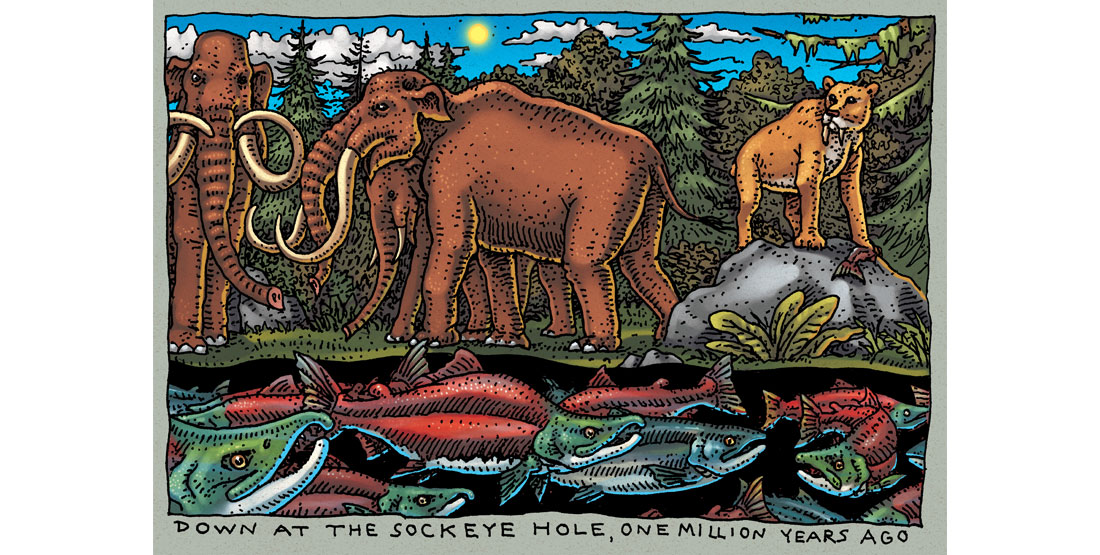 Illustration: Ray Troll
Illustration: Ray Troll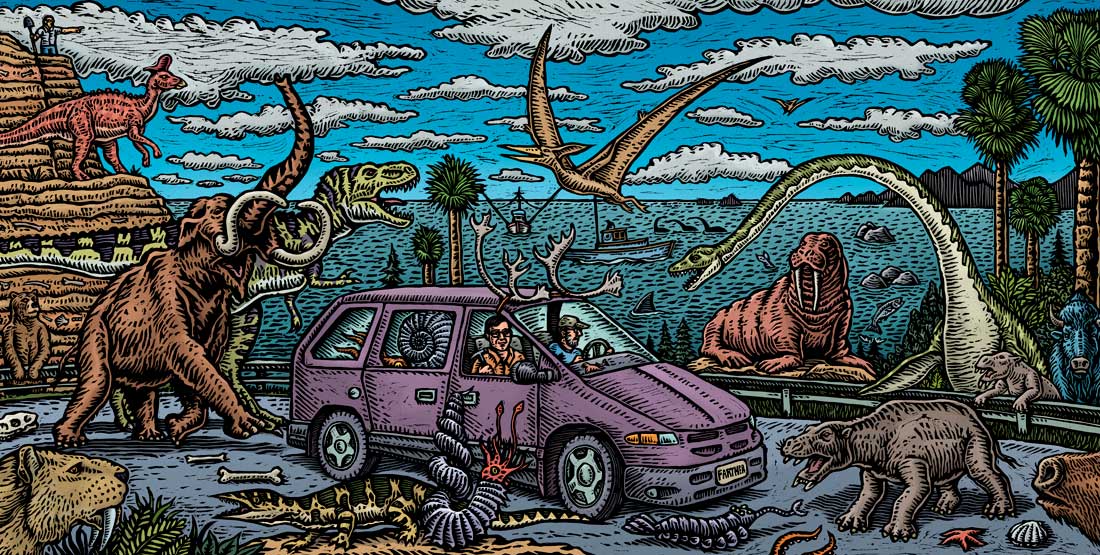 Illustration: Cruisin' the Eternal Coastline II, 2016, Ray Troll
Illustration: Cruisin' the Eternal Coastline II, 2016, Ray Troll